Tokyo: Love at First Sight
Oh, Tokyo…where do I even begin? This city, and the country of Japan, have absolutely captivated us. Is it too soon to say that Japan will be one of the best places we'll visit this year??I don't think we'll ever forget the feeling of walking out of the Shinjuku train station, in the heart of Tokyo, and instantly being thrilled by the city's incredible energy. It felt like Christmas morning. Even though we were jet-lagged after a nearly 12 hour flight and schlepping all our stuff like Grand Canyon donkeys, we couldn't believe our months and months of planning had finally come to fruition.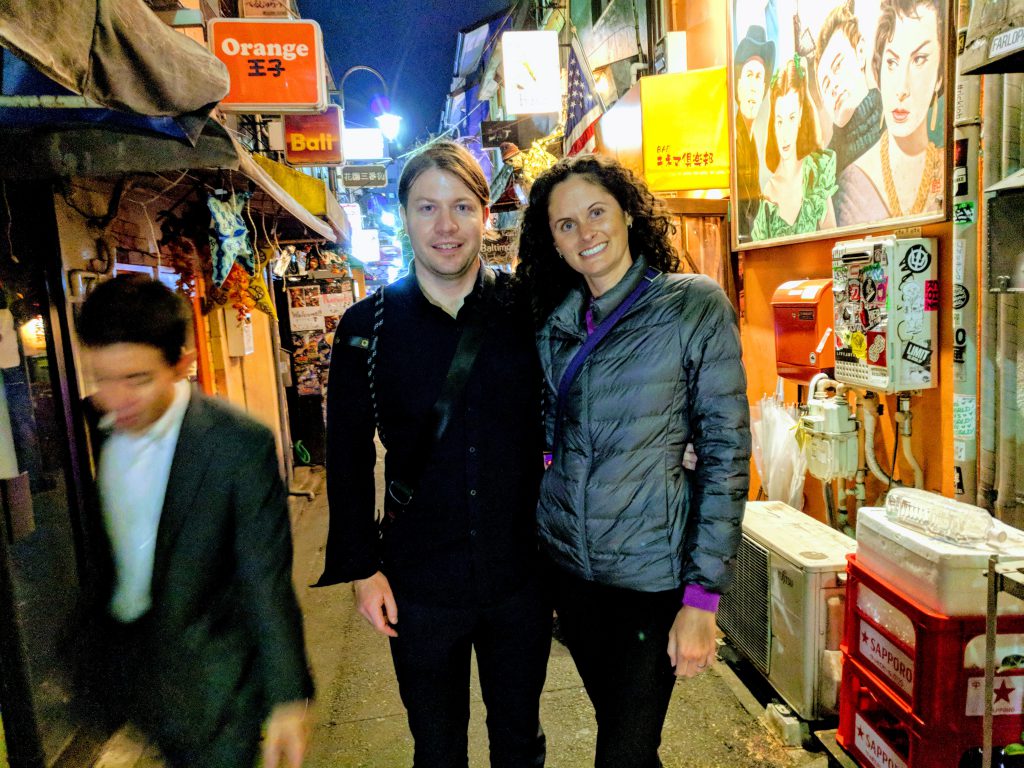 We had made it to Asia! All the preparation and pre-trip stress was worth it! Moving the contents of our household into a storage unit on a sweltering-hot Virginia day was worth it! Leaving our jobs and cocoon of financial security was worth it! Although Mike and I have traveled to several countries in Europe (I also studied abroad in Spain during college) and have seen a few places in Mexico and Canada, neither of us have been to this continent before. And let me tell you: it is AWESOME.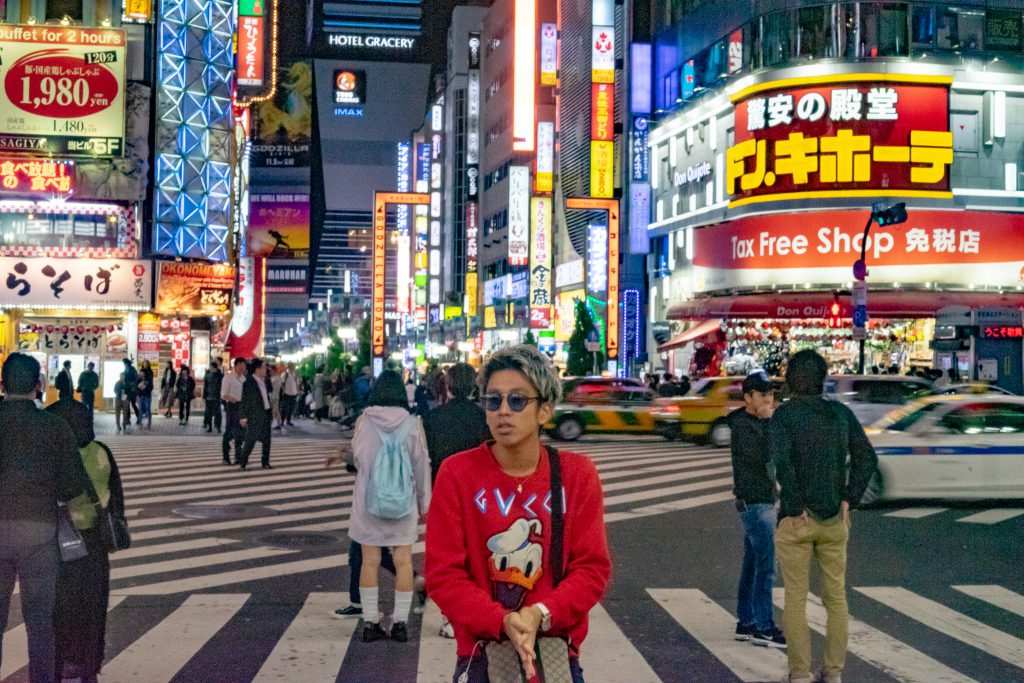 Tokyo is like Manhattan on steroids, in a good way. It has a futuristic, almost Blade Runner-esque quality to it, but in addition to the overwhelming amount of skyscrapers and jam-packed streets, there are lots of large public parks and green spaces. One of the first things you notice is the sheer number of people–it's the most populated city in the world–yet everything feels orderly, clean, warm, and friendly. We've found the people of Japan to be incredibly welcoming, kind, and polite. Tokyo (and Japan overall, as we've heard from other travelers) is a relatively easy country to navigate if you don't speak Japanese. Almost all signs are written in both Japanese and English (a godsend for navigating Tokyo's massive subway system–Mike and I joked that we would never have gotten anywhere otherwise!) and many people in the major metropolitan areas speak at least some English.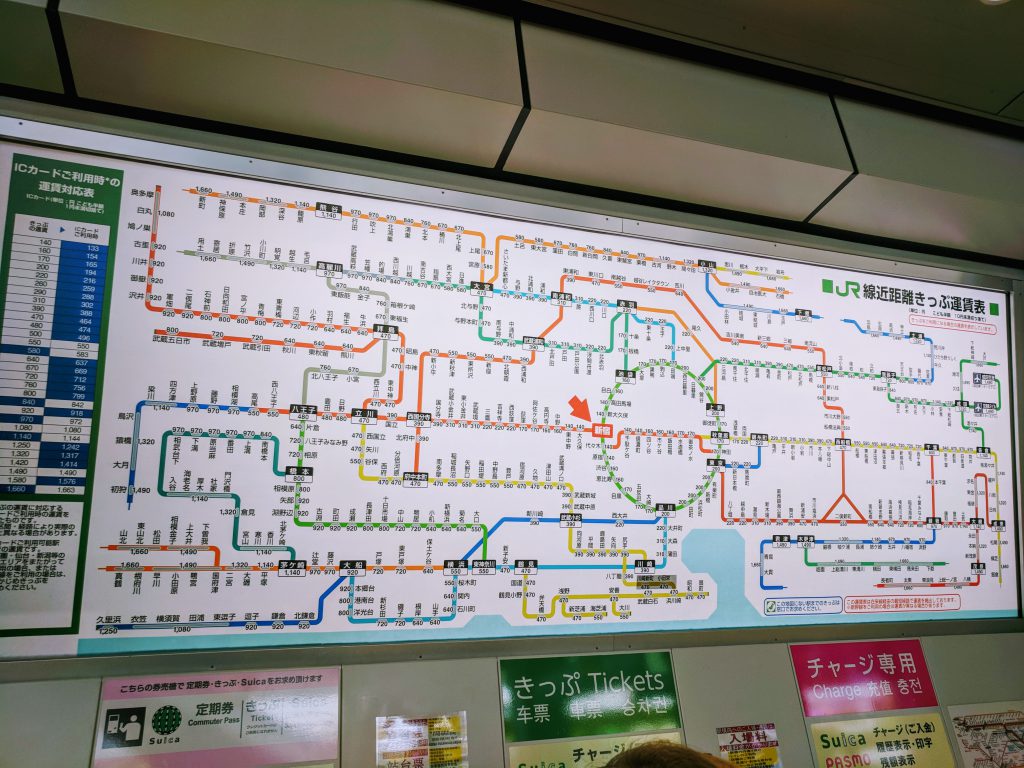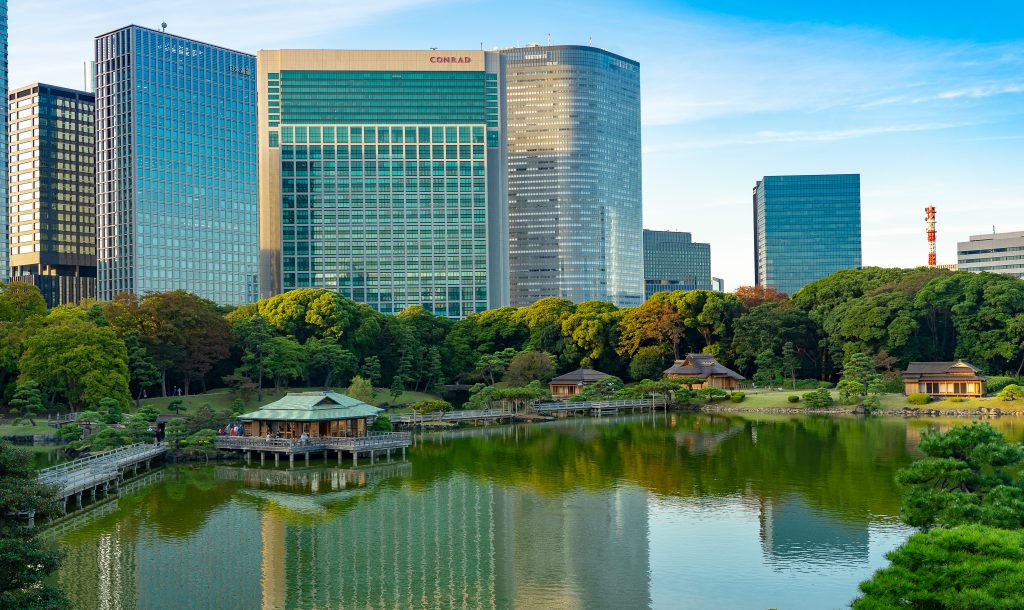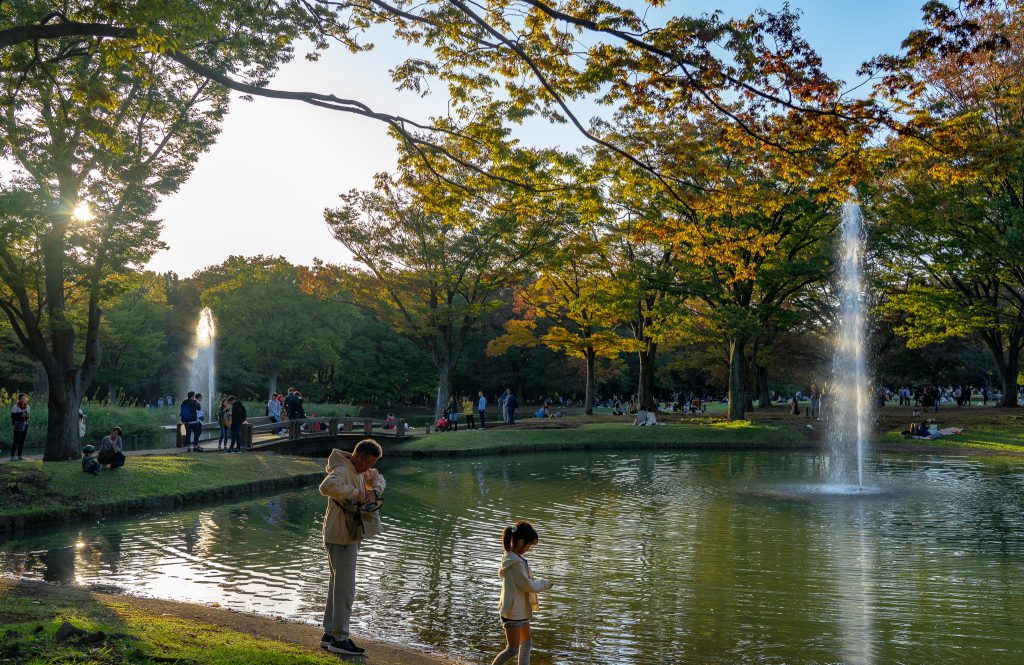 Mike and I spent our first days in Tokyo combating jet lag by doing tons of sightseeing and walking. Although our bodies felt exhausted as we adjusted to the 13-hour time difference, we woke up every day bursting with energy at the thought of getting out into the city again. Every experience was new and fun, from spending hours roaming a Japanese department store (the highlight was the basement with its gourmet grocery store, bakery, and butcher shop) to visiting a "cat cafe" (a themed cafe where you can pet cats while you enjoy tea or coffee–quirky themed cafes are common here!) to eating conveyor belt sushi (at a restaurant sans-servers where your meal zips out on a conveyor belt through a hole in the wall.) We also struck up conversations with people we encountered, from a Japanese woman eager to educate us on the infinite kinds of edible seaweed to a group of friends from Guam that sat next to us at a bar in the historic Golden Gai district who we ended up talking to for hours.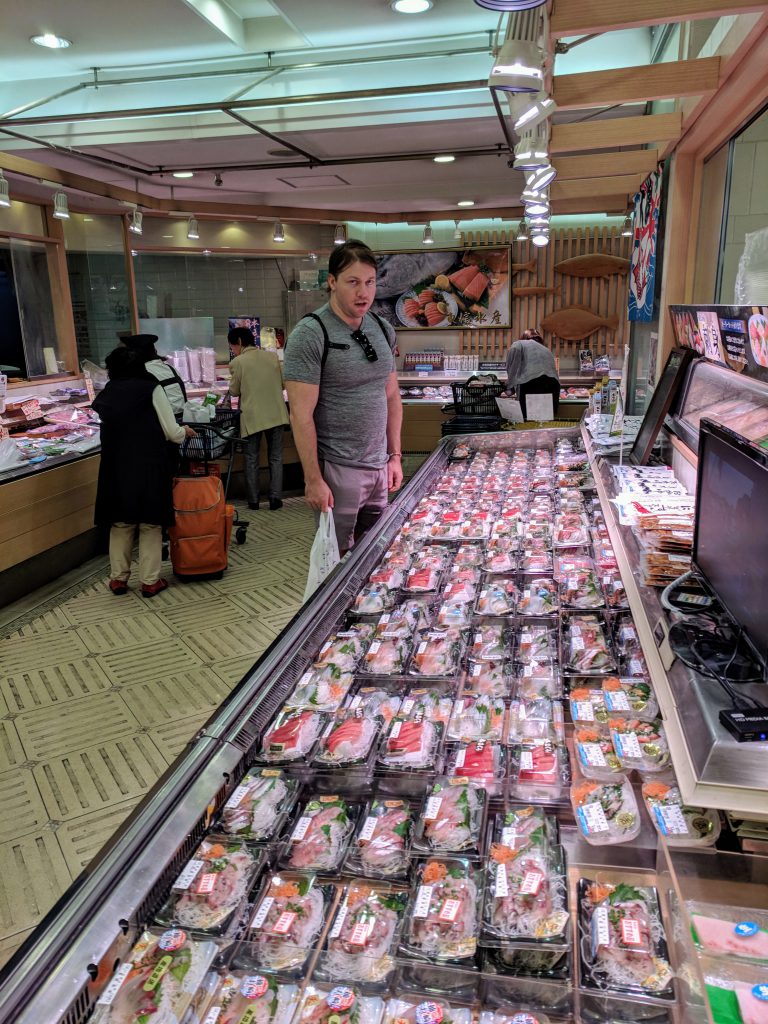 One evening, we even stumbled upon a sake tasting festival, not unlike the outdoor wine and beer festivals we've been to at home. We were the only non-Japanese people there and delighted in every moment of the experience, including the festival's concert where a Glee cast-like acapella group sang a combination of Japanese and English hits. One random thing we noticed was that while no one actually sang along, everyone in the audience clapped and jumped perfectly in sync to all the Japanese songs.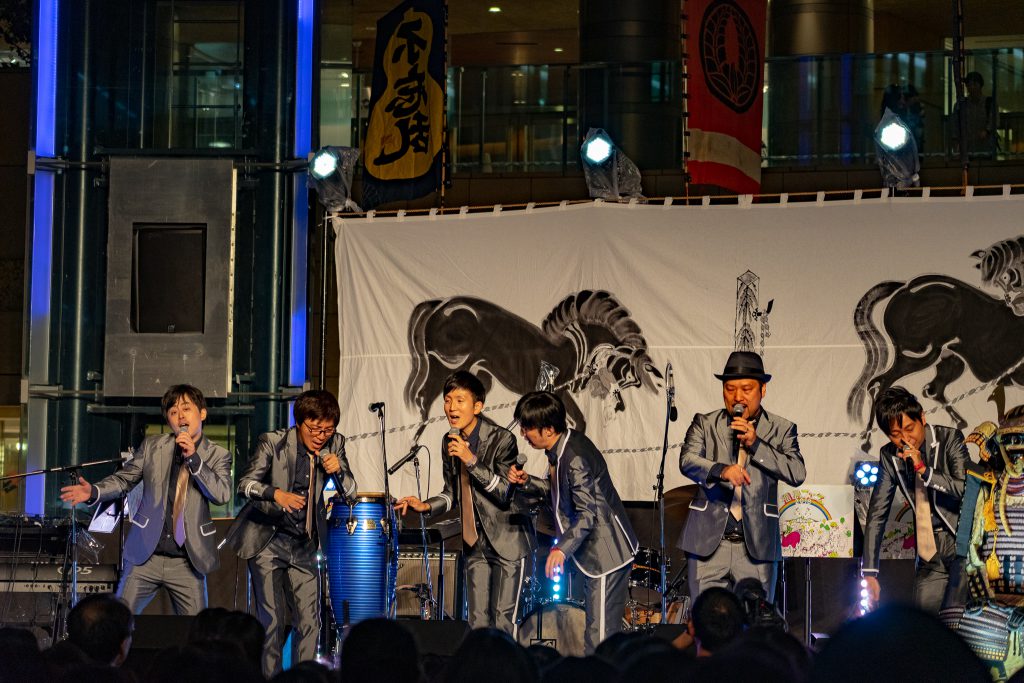 In many ways, Tokyo is a study in contrasts. It's a modern fashion and shopping mecca, speeding ahead into the future, yet also traditional. Witnessing Japanese people bow to acknowledge and thank one another has been humbling, and we've found ourselves adopting the same practice. And although this place is a concrete jungle, there are many shrines and historic landmarks to visit, including the famous Meiji Shrine built to commemorate Japan's emperor in the late nineteenth century. The shrine and surrounding forest were so moving and beautiful that I burst into tears when I first saw them, then the waterworks continued when I read the shrine's wall of votive tablets (where visitors write down their prayers, wishes, and hopes for the future.) Although I don't follow a particular organized religion, there was no denying the spirituality of that place. While we were there, we were even fortunate enough to witness several traditional Japanese wedding processions–a cultural experience we'll never forget!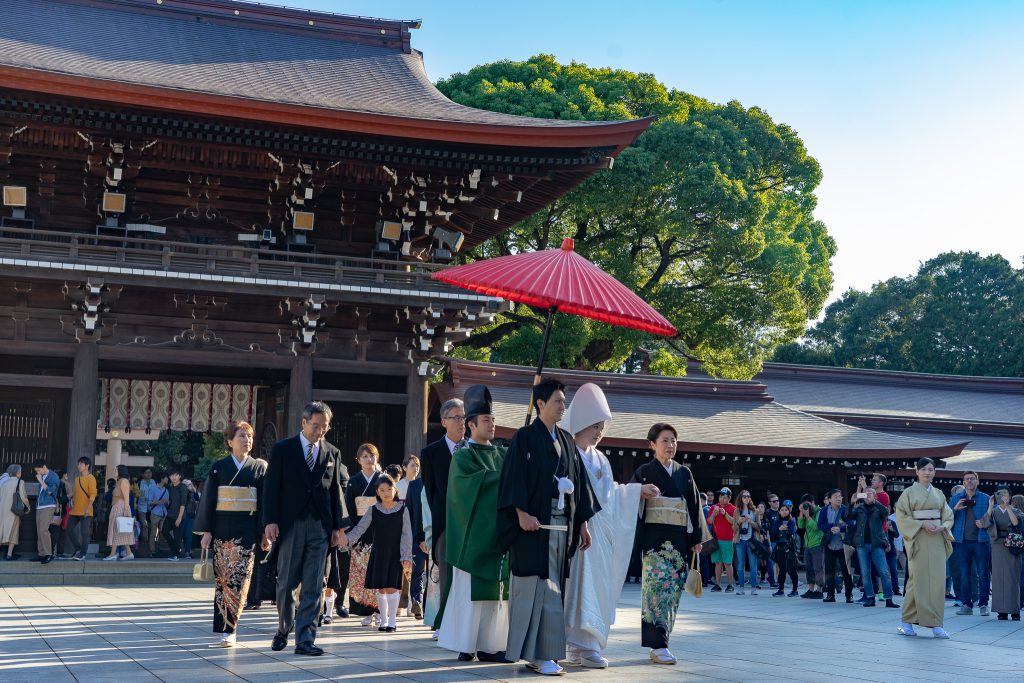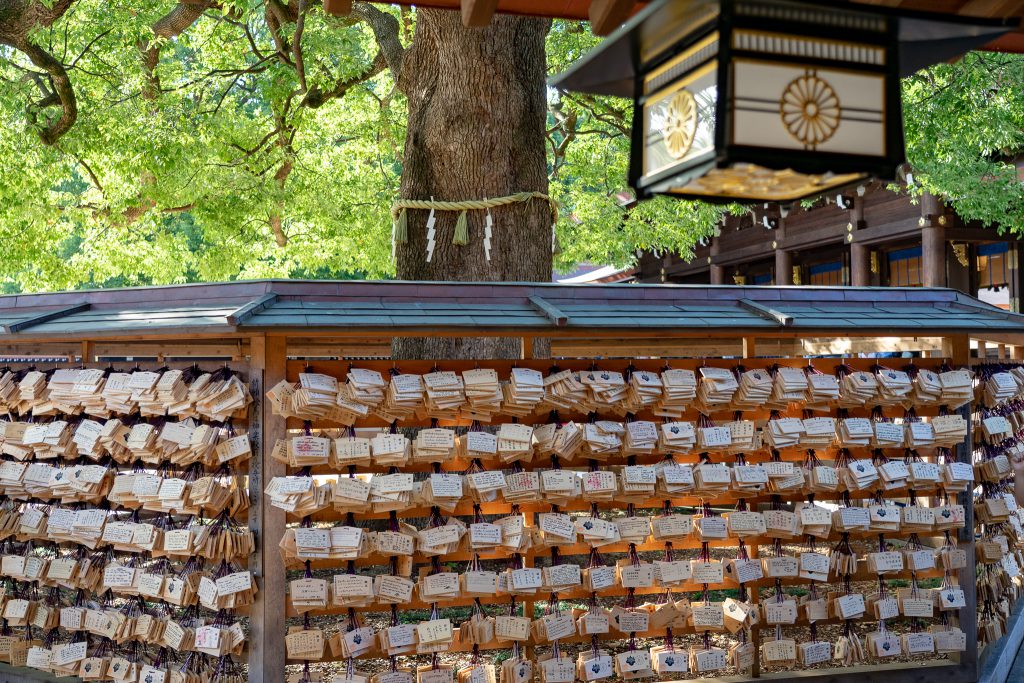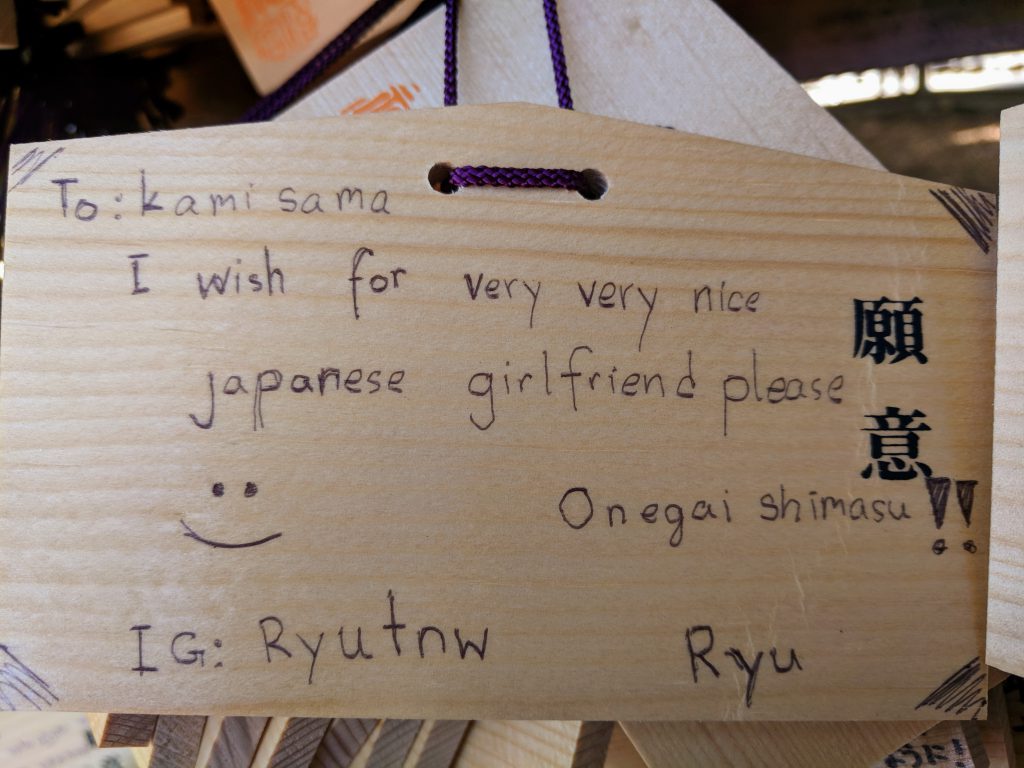 A lot of our friends have asked what the food is like here. It's fresh, flavorful, and there are so many quality places at different price points that just choosing where to go can be agonizing. The soy sauce has loads more flavor than the packaged kind in the United States, and there's tons of variety when it comes to international cuisines. You can find fried squid legs and fish cakes for breakfast just as easily as pancakes and bacon! Tokyo is so big and packed with so many restaurants and sights that you could be here for weeks and still barely scratch the surface of everything this metropolis has to offer.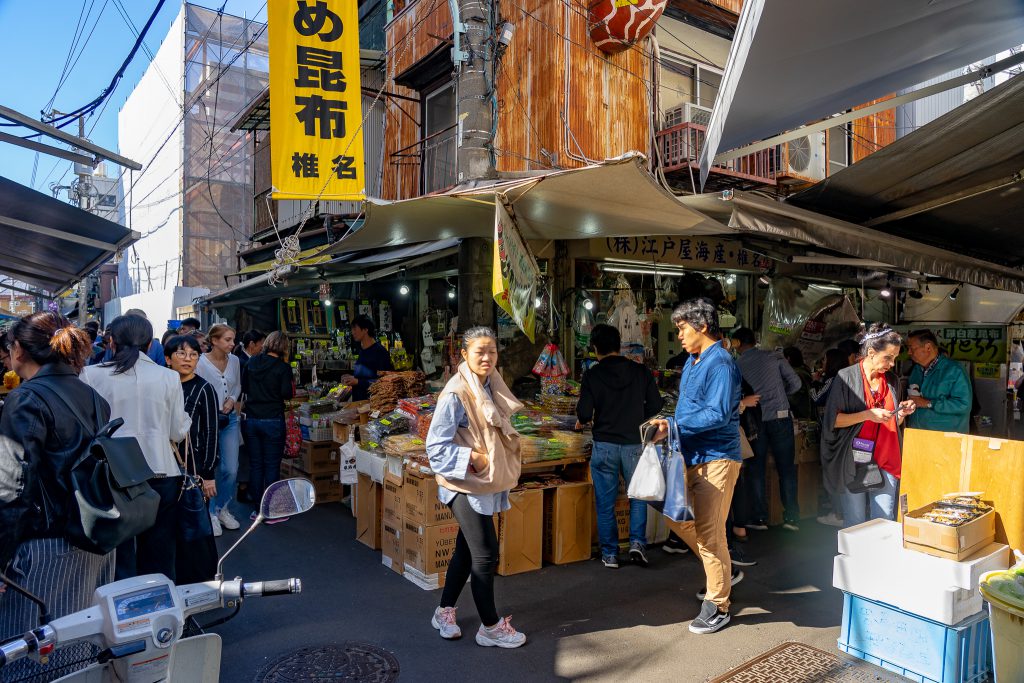 And while there are museums and activities aplenty, there are also plenty of ways to unwind. The people of Japan seem to very much value carving out time to rest, meditate, and forget the stresses of daily life (seems necessary since people here work A LOT–you'll see businessmen and businesswomen in full suits rushing around here at all hours of the day and night.) Another favorite experience in Tokyo was visiting a Japanese onsen, or hot spring. The facilities are separate for men and women (you have to enter totally in the buff) and have multiple hot tubs to soak in (including some that are outside in a garden setting–so zen). There are also co-ed (so obviously clothing-required) common areas like a restaurant, bar, smoothie cafe, and multiple spaces to nap and rejuvenate. For our friends at home familiar with Spa World, think a larger and more luxurious version of that! After several days of non-stop sightseeing, spending an afternoon vegging out at an onsen was the perfect way to chill.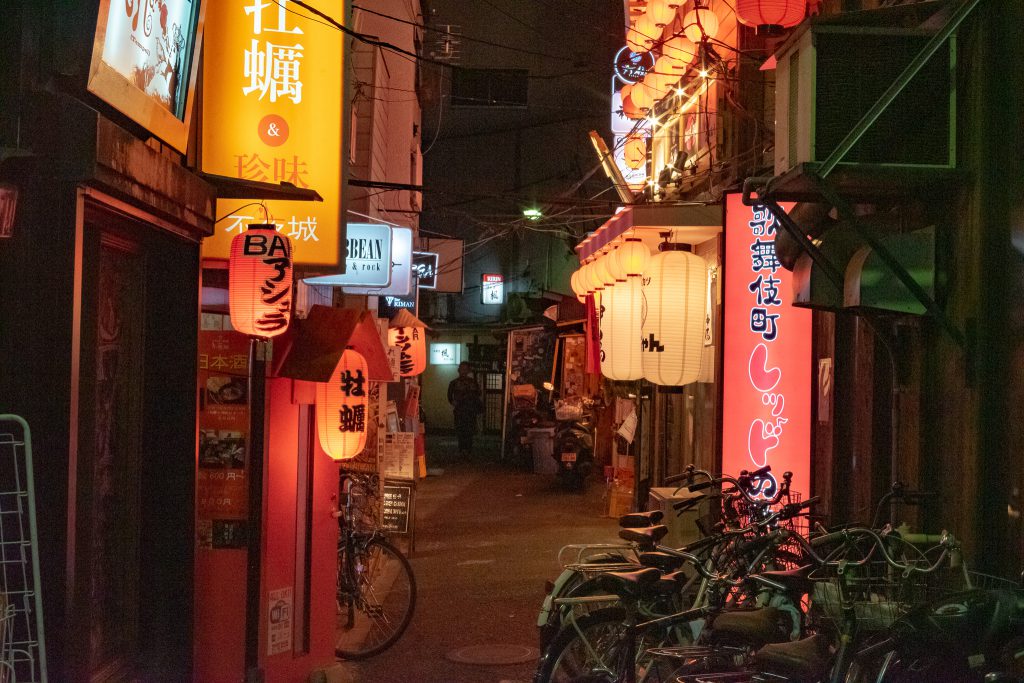 The night before departing Tokyo for Kyoto, Mike and I couldn't stop talking about how much we've fallen in love with this city. We'd recommend this place to everyone we know (we think it's a perfect city to visit whether you're coming solo, as a couple, or with a family), and we'd return here in a heartbeat! Maybe we can save up enough to come back for the 2020 Olympic Games?? 🙂
Until next time, sayonara from Japan!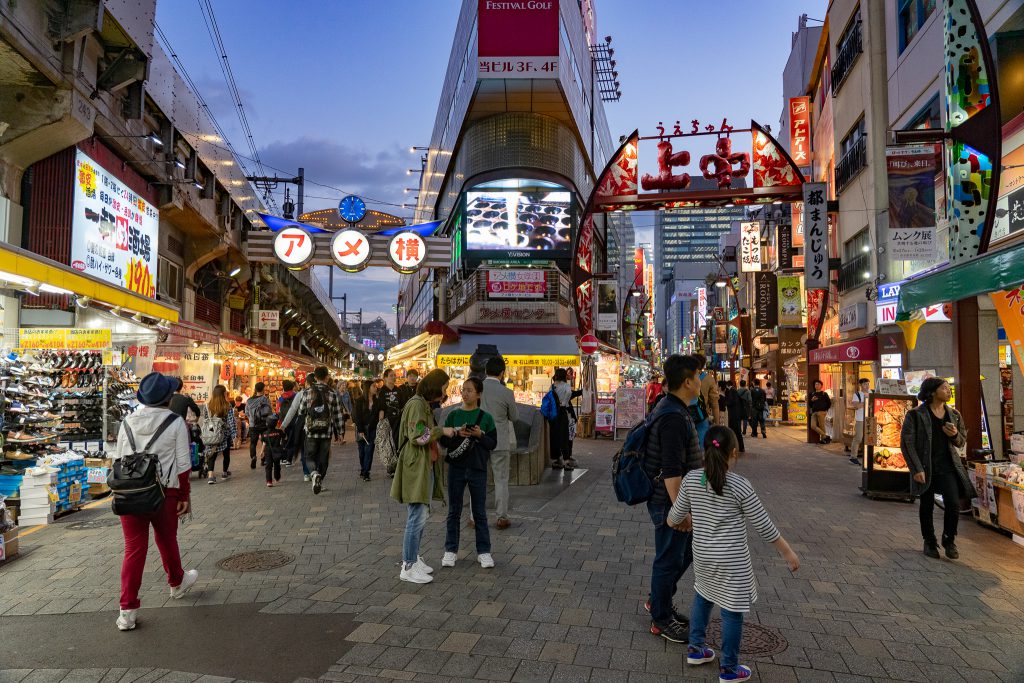 A few more Tokyo tidbits…
Two random things about Tokyo that Alison noticed/was surprised by:
1) The presence of vending machines on literally every street corner! Want a soft drink or fancy a snack? No problem, just walk about two feet from wherever you're standing and you'll be able to satisfy that craving.
2) The Japanese people's obsession with pumpkin spice lattes, pumpkin yogurt, pumpkin bread…basically all things pumpkin spice! I had assumed the pumpkin spice cult only existed in the U.S.
Two random things about Tokyo that Mike noticed/was surprised by:
1) The respect and care that people have for the environment and the city itself (there's no litter anywhere and there seems to be a shared commitment to keeping Tokyo a nice place.)
2) The quality of the public transportation.