Lovely Lisbon: The Grand Finale
We emerged from the train station into brilliant sunshine, squinting our eyes for a moment against the sun's glare reflecting off white tiled sidewalks. A glorious view presented itself: the gleaming Tagus River lay before us, so wide it looked like the sea, and behind us, spread out like the pages of an illustrated storybook, was Lisbon. 
Lisbon, city of apricot-hued rooftops, steep hills, and narrow lanes, is classically beautiful and quintessentially European. Each gorgeous neighborhood has a distinct identity. There is medieval Alfama, once home to the city's Moorish occupants, with little streets that curl and twist like nautilus shells; bohemian Bairro Alto, one of the hottest nightlife districts in Europe; newer Baixa, with its wide avenues and tourist crowds; and sophisticated Principe Real, full of chic shops and upscale homes.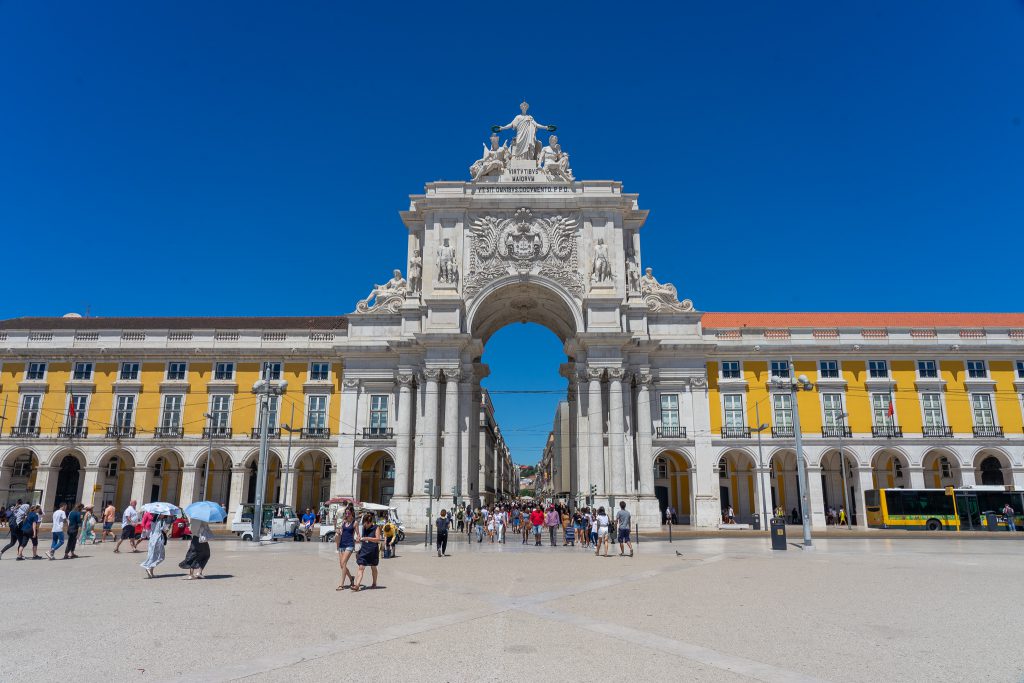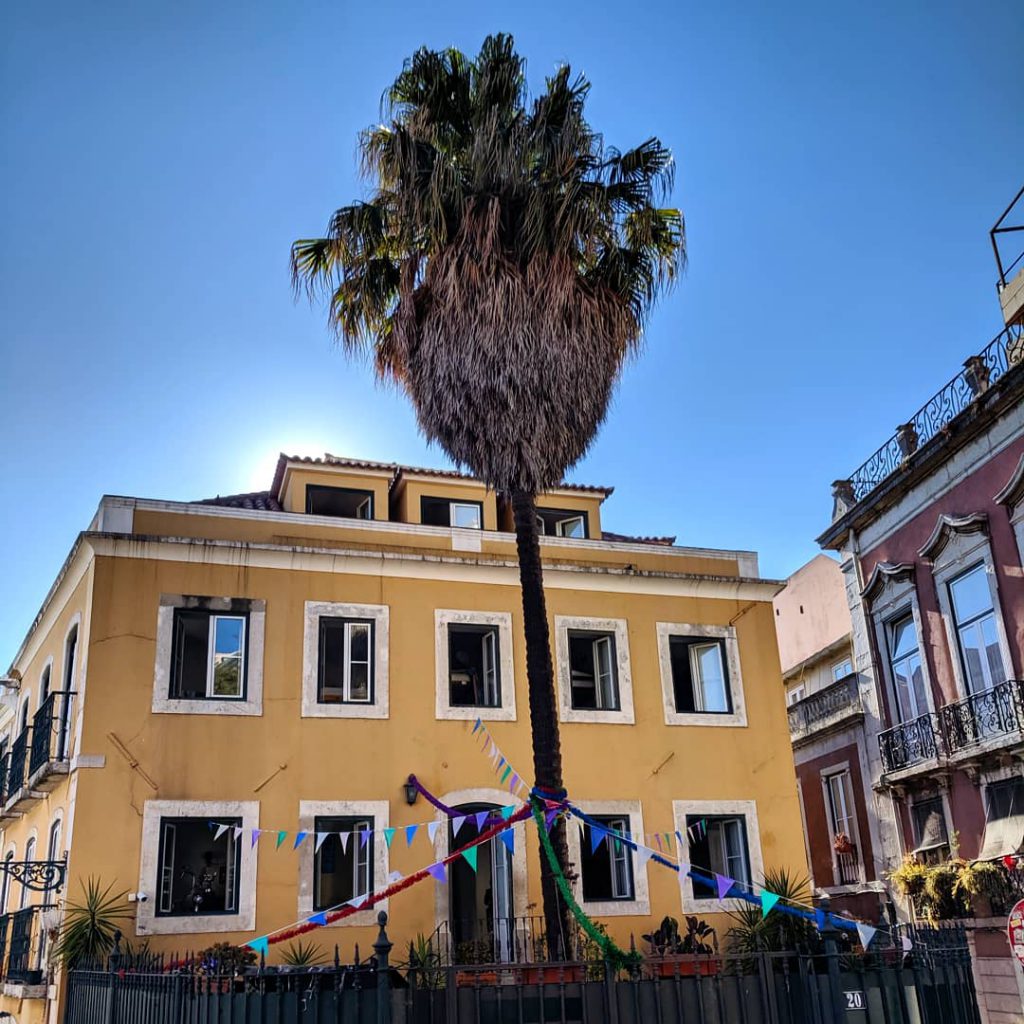 Lisbon is one of the oldest cities in Europe, but it has a pulsing vitality that calls to mind the lively vibe of Budapest or Prague. The whole city feels constantly on the cusp of a celebration, as though every day is New Year's Eve. The combination of Lisbon's intoxicating energy and the heavy knowledge that we had only a week left in our trip made us fling ourselves headlong into the present moment. We decided to soak in every spoil the city had to offer and do whatever we wanted, cost be damned.
Luckily for our wallets though, most of the things we love doing don't involve spending much at all. We kicked off our week in Lisbon on a free walking tour with Sandeman Tours, the same company that guided us in Prague. Our young guide, Francisco, who initially seemed standoffish, turned out to be witty and entertaining. (I knew I had misjudged him the moment he commented, "I've been told I have the dreaded 'resting bitch face.' Even if I look serious, I promise I'm happy. Ask me anything you want!") Francisco regaled us with stories of Portugal's sea-faring past, beginning with the fifteenth century Age of Discovery, when the country grew into the most powerful empire on the planet, all the way up through the present.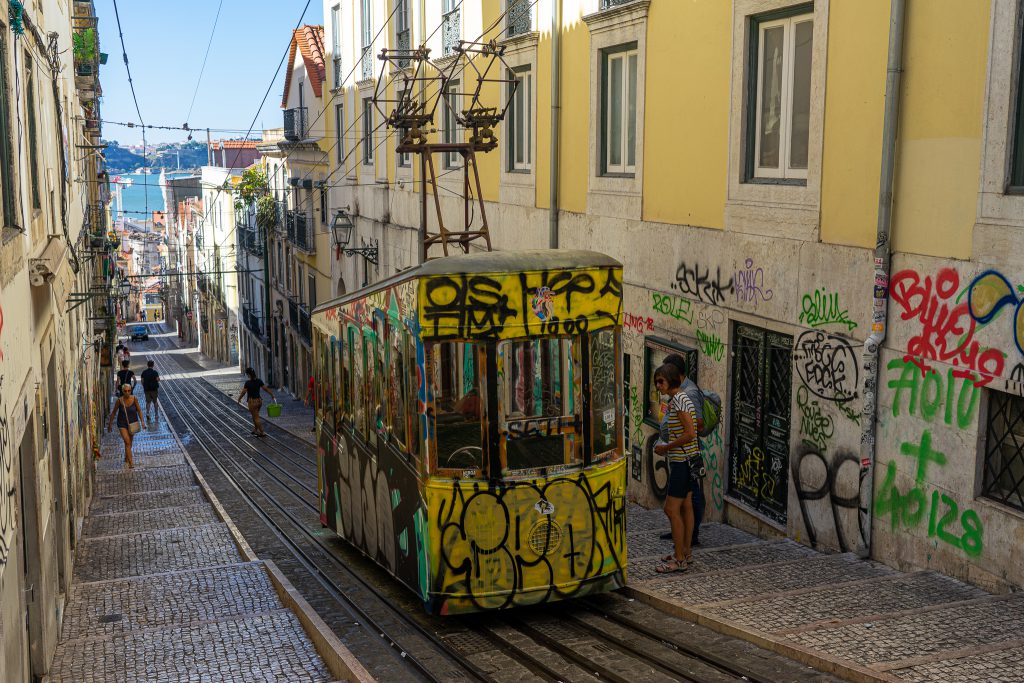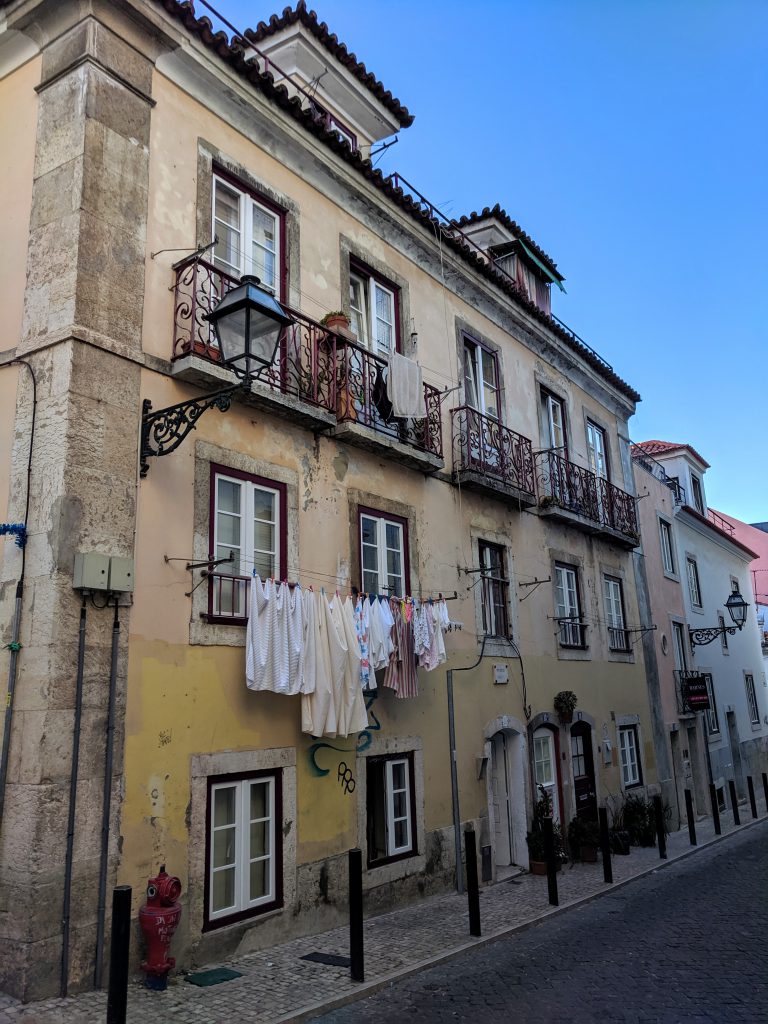 The most significant event in Lisbon's history, which ultimately expedited the nation's decline, was the great earthquake of 1755. The earthquake leveled the city, caused widespread fires, and triggered a massive tsunami. Tens of thousands of citizens were killed. Although a handful of neighborhoods were spared (mainly the Moorish Alfama district), most of the city was destroyed. We visited one haunting reminder of the quake's impact when we toured Igreja do Carmo, the skeletal remains of a once-imposing cathedral.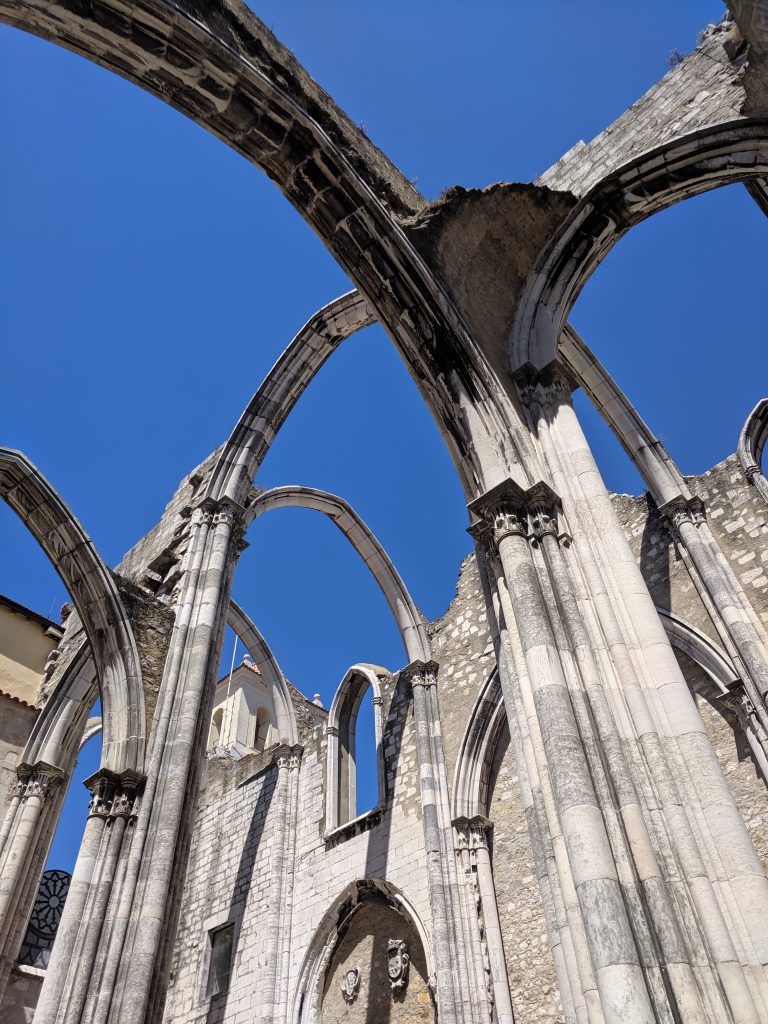 Although we made time for all of Lisbon's top attractions, including taking a day trip to the nearby beach town of Cascais and spending an afternoon sipping Super Bock beers next to the iconic Torre de Belém, our favorite experiences were, unsurprisingly, more off the beaten path.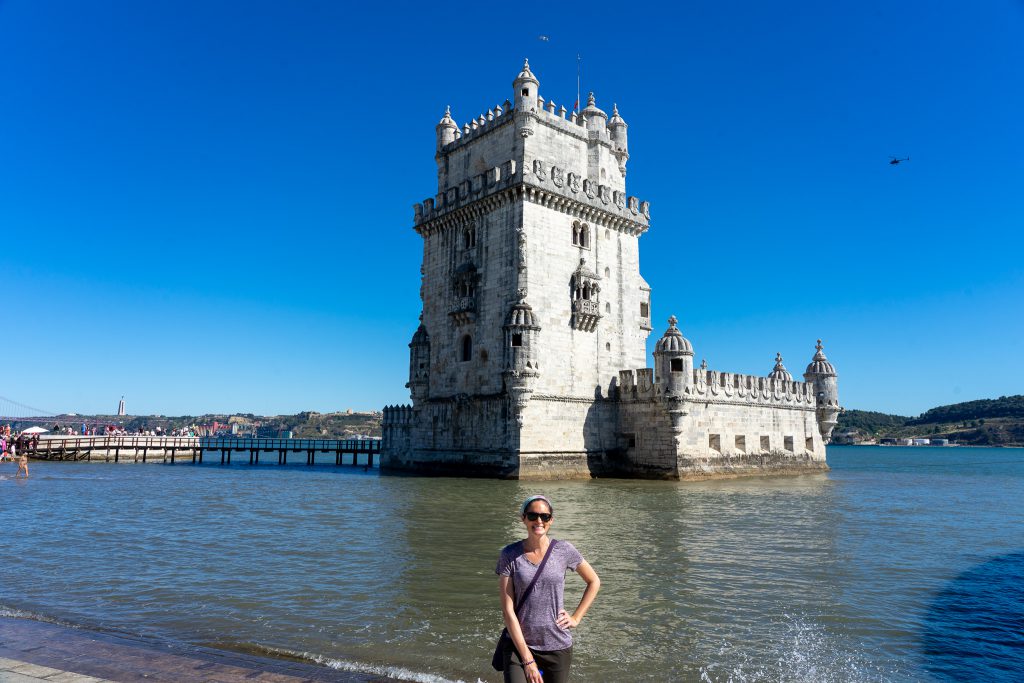 We checked out the National Coach Museum, which contains one of the finest collections of horse-drawn carriages in the world, admiring ornately decorated carriages utilized by generations of European royalty. The coaches were Cinderella objects come to life, and I half expected a benevolent fairy godmother to emerge from them and offer me a chance to dance with a prince. As stunning as the carriages appeared, the museum's displays described in great detail how bumpy and uncomfortable they actually were to travel in. So much for my princess fantasies!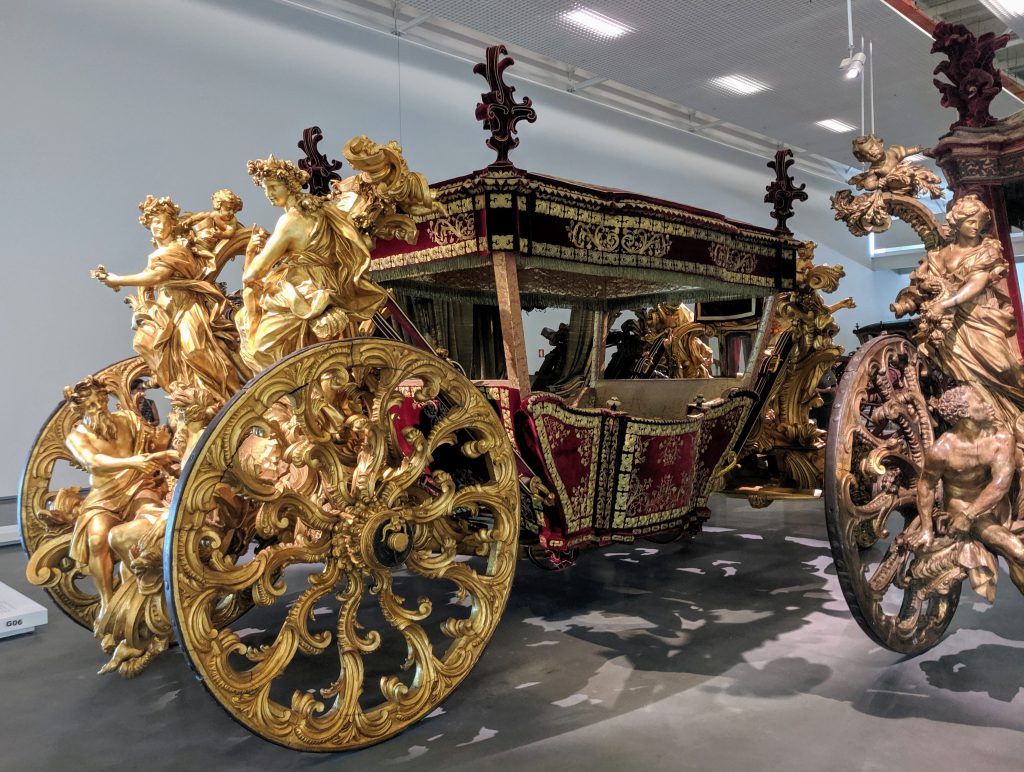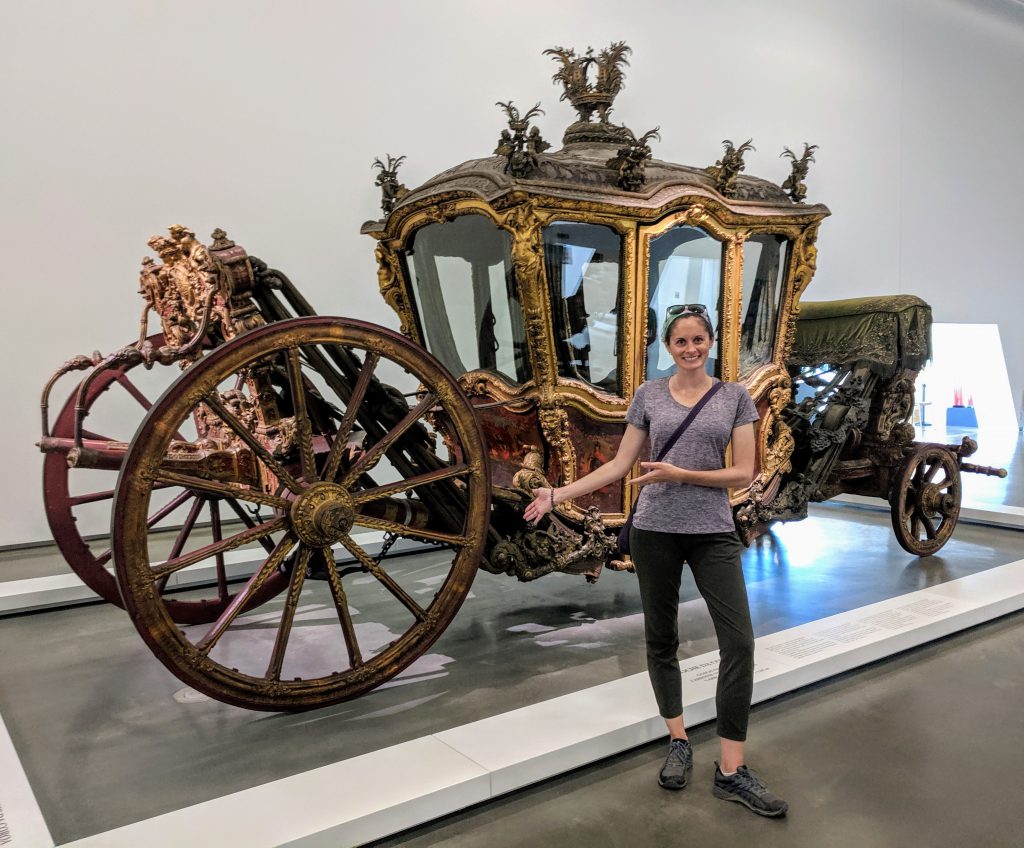 We spent an evening watching the sunset from a catamaran after signing up for a cruise via Airbnb Experiences, enjoying splendid views of Lisbon from the water as the sky slowly faded from blue to orange to purple. Our captain, an amiable white-haired gentleman named Vitor, was a former lawyer who pooled his savings to quit his job and buy a boat. He pointed out the city's landmarks as we passed them, providing such exuberant descriptions that we could easily have been his first guests rather than the hundredth group he had welcomed on his boat. Lisbon looks surprisingly similar to San Francisco, mostly due to the Ponte 25 de Abril, a bridge that's practically a clone of the Golden Gate.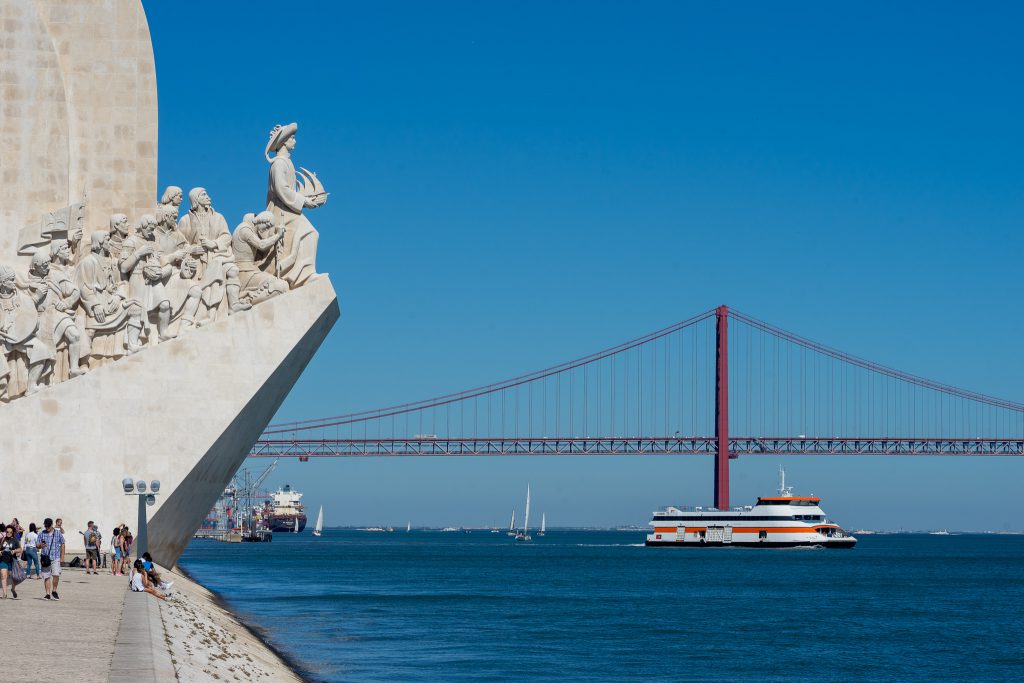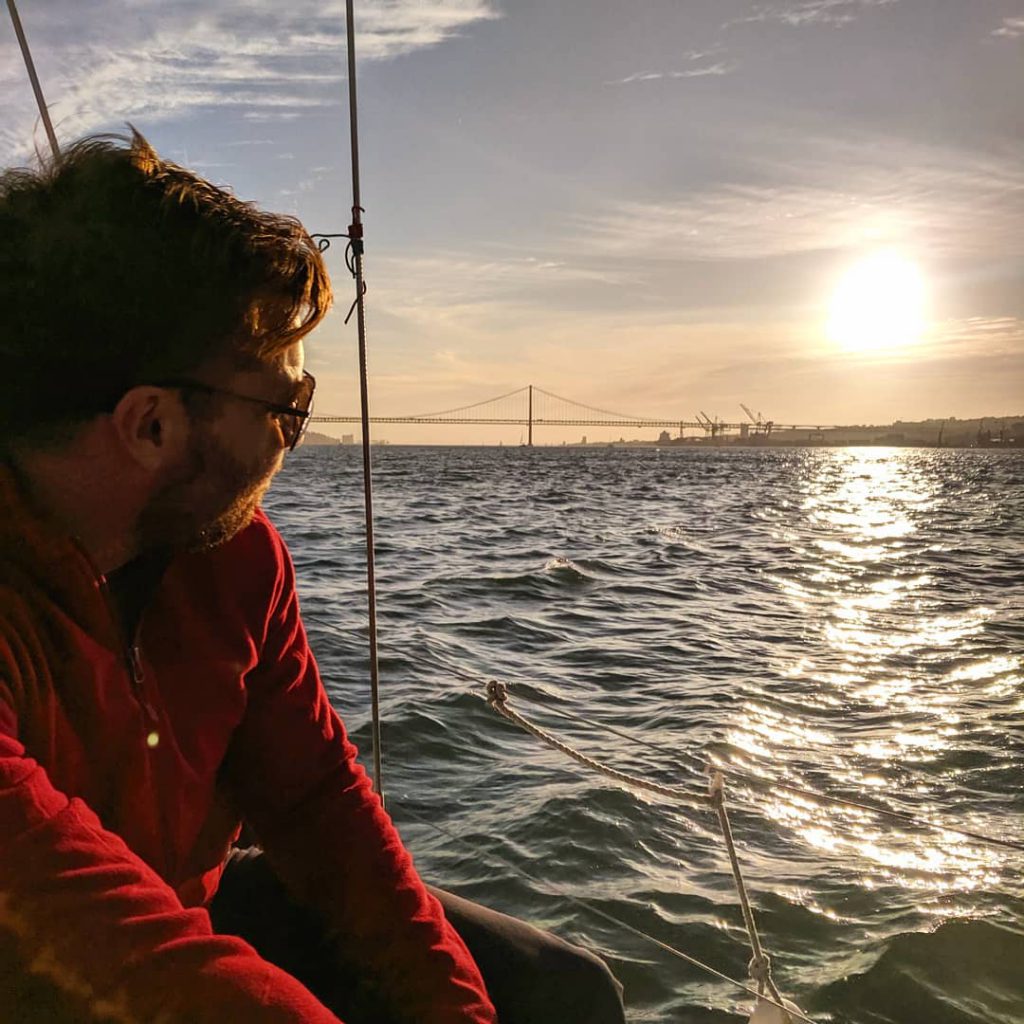 We also happened upon a family restaurant run by a Portuguese grandmother, and we loved her fresh seafood so much that we returned almost every day for lunch or dinner. She animatedly described the daily specials to us in Portuguese every time we visited, undeterred by our lack of fluency in the language. Although I understand bits and pieces of her fish descriptions thanks to cognates between Spanish and Portuguese, we mostly nodded, smiled, and figured she'd bring us whatever was good that day. Our favorite meal was a simple yet hearty combination of succulent grilled octopus, baked potatoes, and summer vegetables.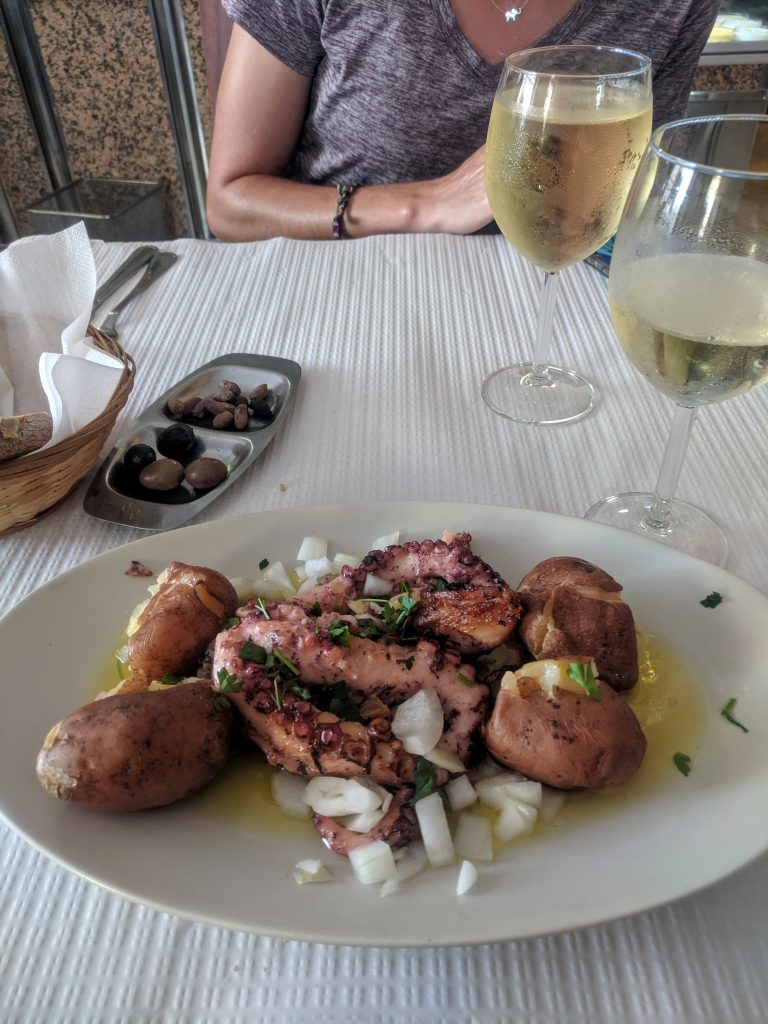 And one of the loveliest days we spent in Lisbon was an afternoon we just walked across the city for miles and miles utterly without an agenda. We paused at several famous lookout points, taking photos and gazing out towards the river, before randomly choosing the next lane to wander down. We stumbled upon boisterous street performers, old men twirling their sweethearts in time to the music, and a tiny craft brewery with a friendly owner who loved making American-style beers, including one of our perennial favorites, hoppy New England IPAs. 
As the sun began to sink down behind the city's hills, casting the streets in warm evening light, we followed the sounds of Punjabi music to a raucous Indian street festival, watching men, women, and children in saris and kurtas sway and jump in time to an infectiously enthusiastic live band. We grinned as we watched, the celebration reminding us of our native northern Virginia, which is home to a large and diverse South Asian community.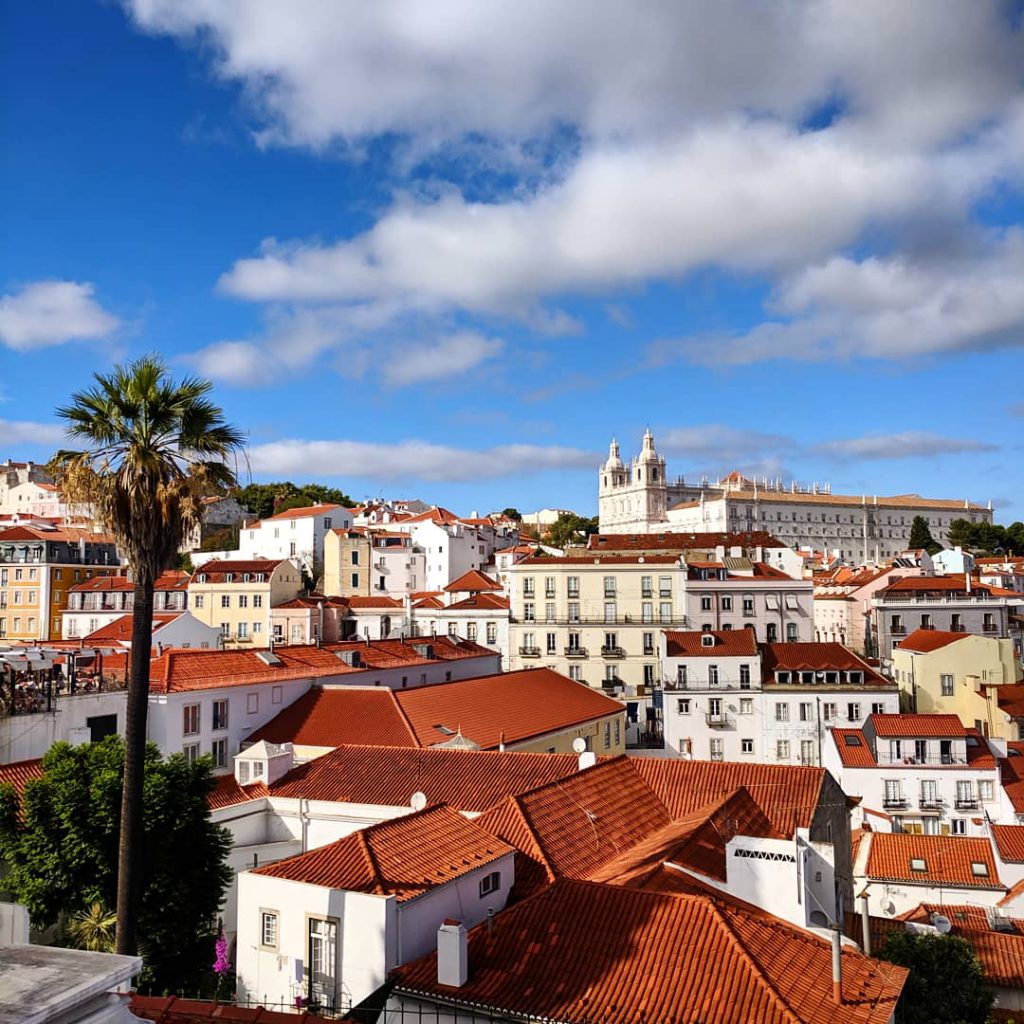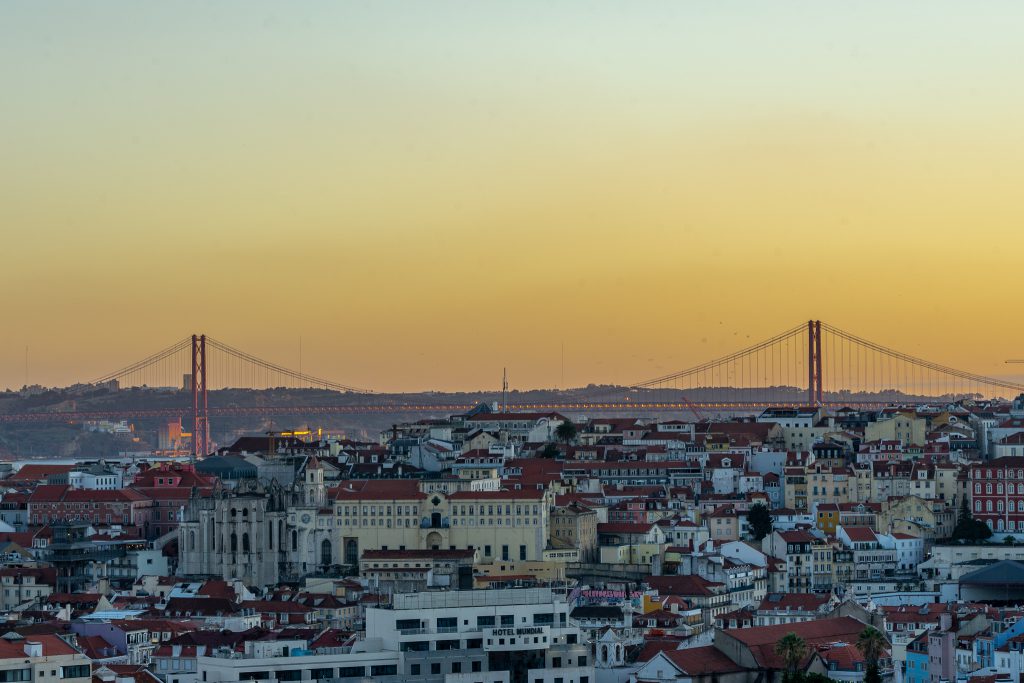 We spent our very last day of the whole trip (where on earth had ten and a half months gone?) exploring the nearby village of Sintra, famous for its numerous grand castles and palaces. In true Mike and Alison fashion, we forewent the opportunity to take a taxi to Castelo dos Mouros, a Moorish fortress situated on a mountaintop two miles from the train station, instead huffing our way there on a steep hiking trail. The panoramic views from the fort's walls were spectacular, and provided startlingly clear vistas all the way to the Atlantic Ocean a dozen miles away.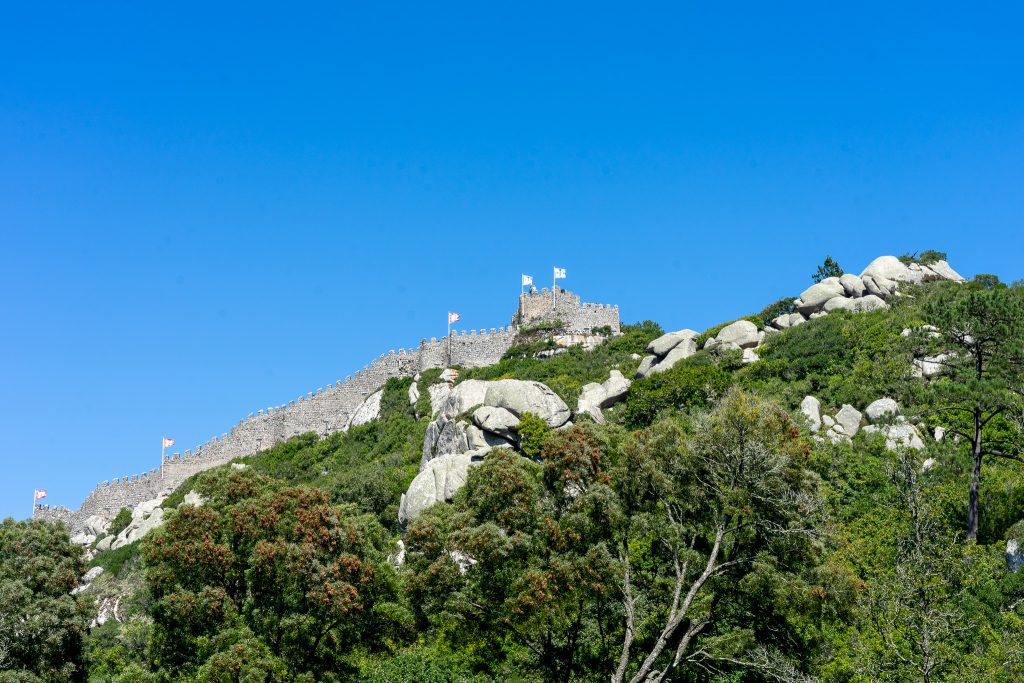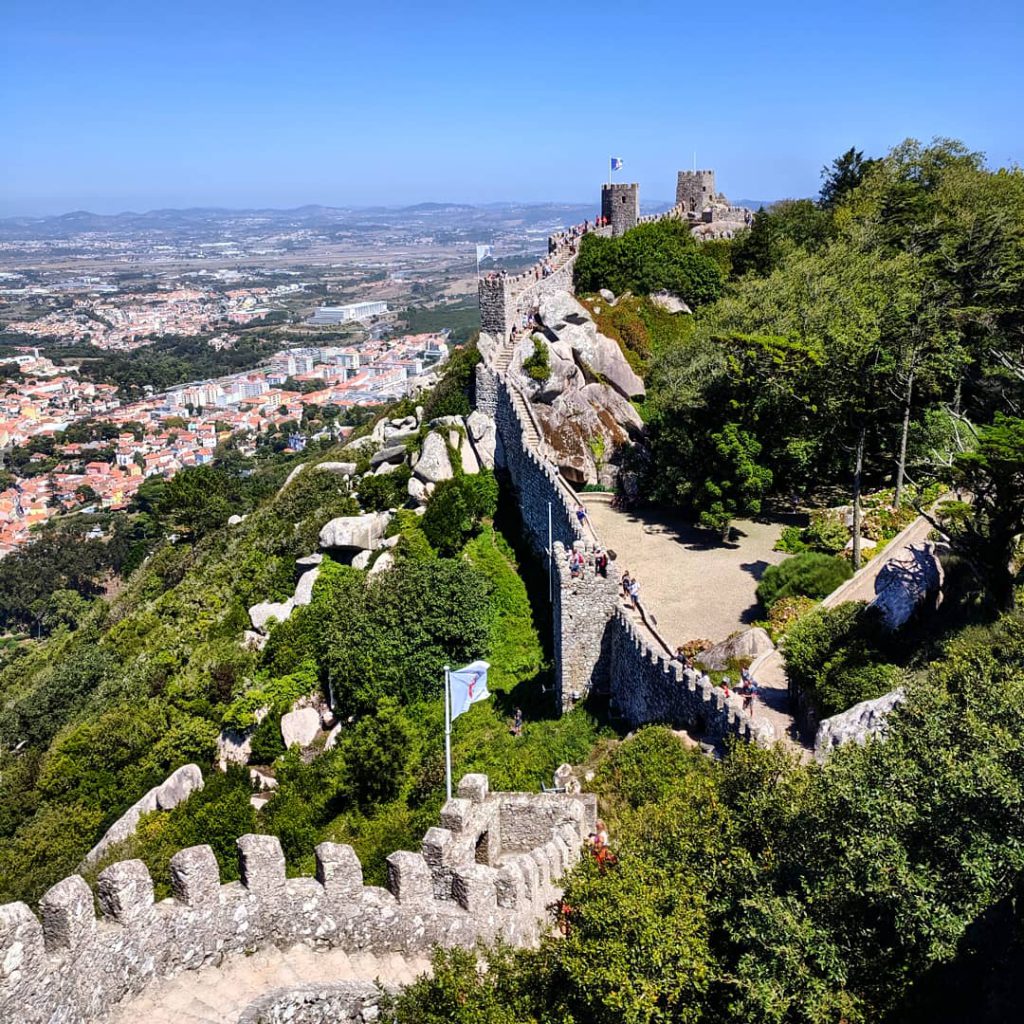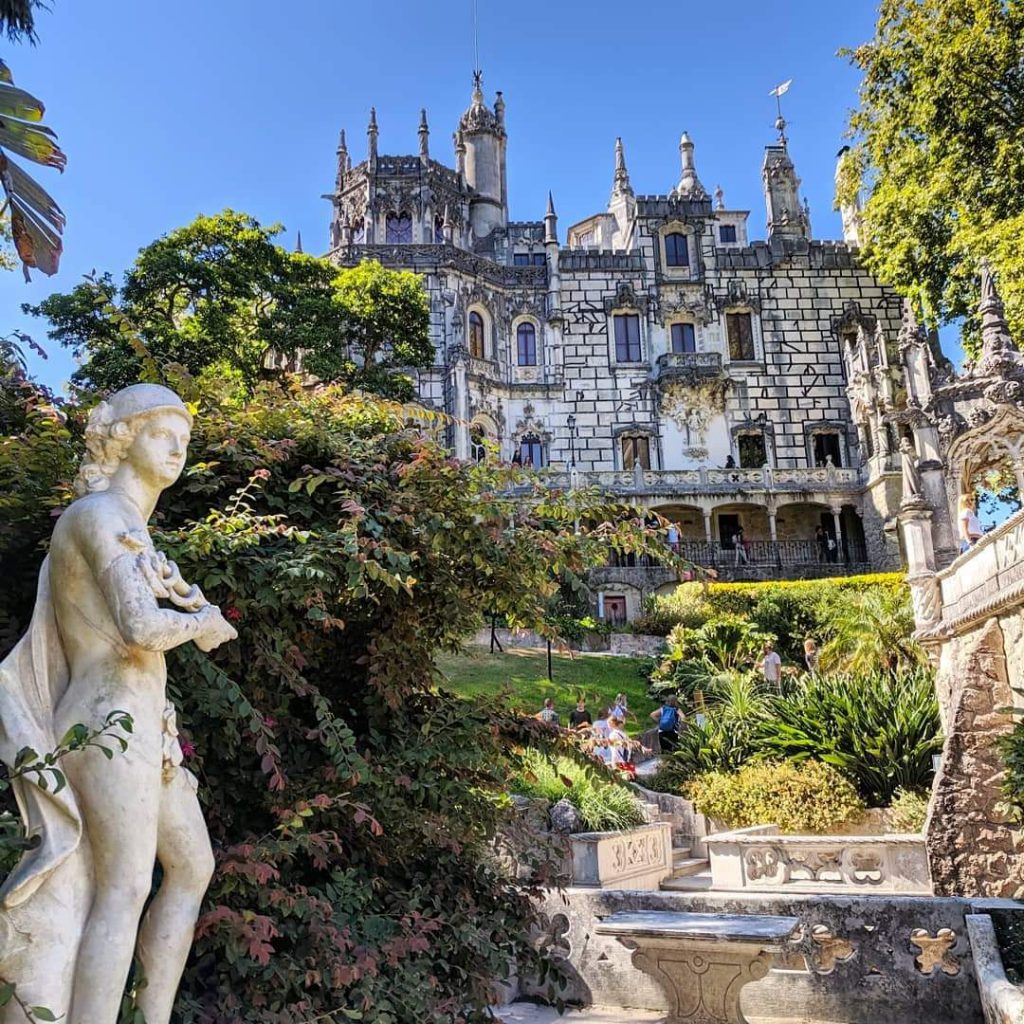 Too soon, our wonderful week in Lisbon was over, and instead of taking off for our next exotic destination, it was time to cross the Atlantic and head back to the United States. It had been almost a year since we'd left home, and in that time, we had literally circled the globe. We'd visited 27 countries (well, 26, but we like to count the moment we stepped in Poland!) and 91 cities, and learned that people all over the world are open, welcoming, and excited to meet travelers. We'd also discovered just how diverse and gorgeous the planet is, and that the notion that the rest of the world is unsafe is pure fabricated myth. We were unquestionably not the same two people who left Dulles for Japan on a cool October morning.
As we flew west from Lisbon, in the direction of home, towards our parents and friends and families and cat, I turned in my seat, gazing down at the dazzling Portuguese coastline until it completely disappeared from sight. I was crying, but I was smiling too.
Until next time, adeus from Portugal.