Málaga: Nine Days on the Golden Costa del Sol
Returning to Spain again was like putting on my favorite well-worn t-shirt: familiar and comforting. Though I love all of Spain, there really aren't enough words to describe how enchanting the Andalucía region is. Andalucía, bordering the southern coast, is full of white-washed villages, arid mountains, and golden beaches. In my mind, it's the region that most purely embodies the soul of the country. Mike and I enjoyed it so much when we visited in May that we decided to add a second chapter to our Spanish adventure later in the summer. The coastal city of Málaga, situated within Andalucía on Spain's famous Costa del Sol, seemed like an ideal place to base ourselves after Morocco–and not only because of its geographic proximity to North Africa. 
Once an ugly industrial port, Málaga has gotten a major facelift in recent years. A huge chunk of the historic center has been transformed into a pedestrian zone, and the beachfront promenade got completely revamped to make it more appealing to locals and visitors. The city has become a cultural capital with over thirty museums, and there are hundreds of restaurants, from hole-in-the-wall tapas bars to elegant fine dining establishments. And unlike some other cities along Costa del Sol (which some argue have been spoiled by tourism), Málaga has retained a distinctly Spanish vibe. Yet for some reason, most tourists still make a beeline to the less attractive resort areas that surround Málaga. 
Beaches, museums, tapas, sangria…and a lack of crowds? Sign me up!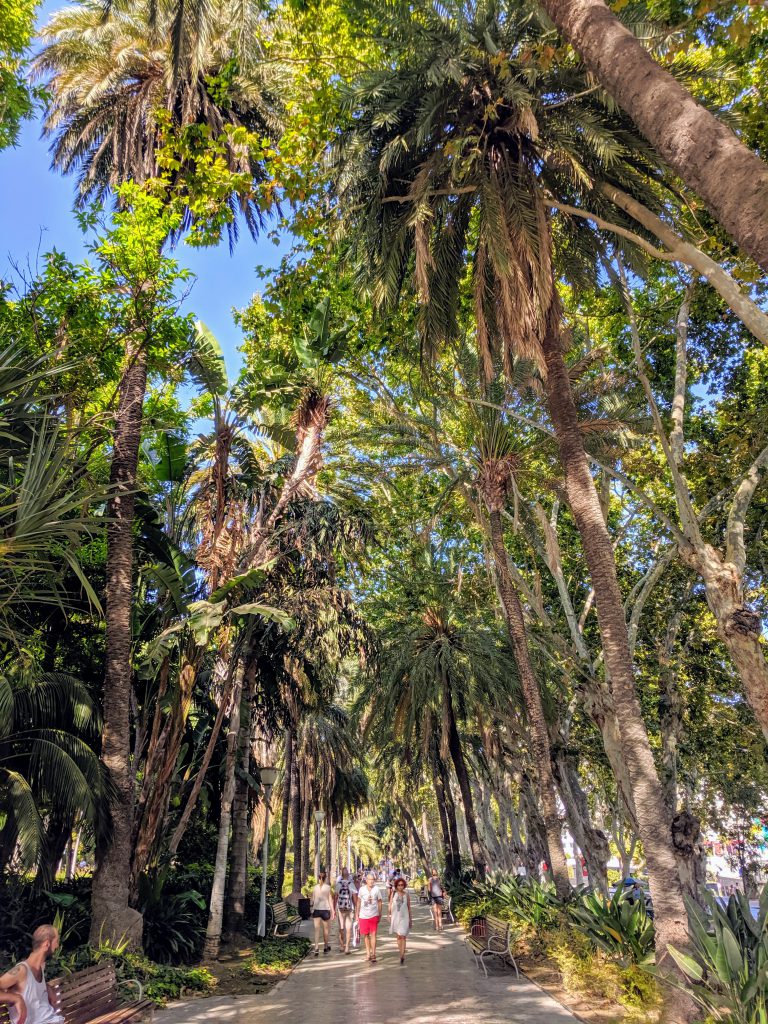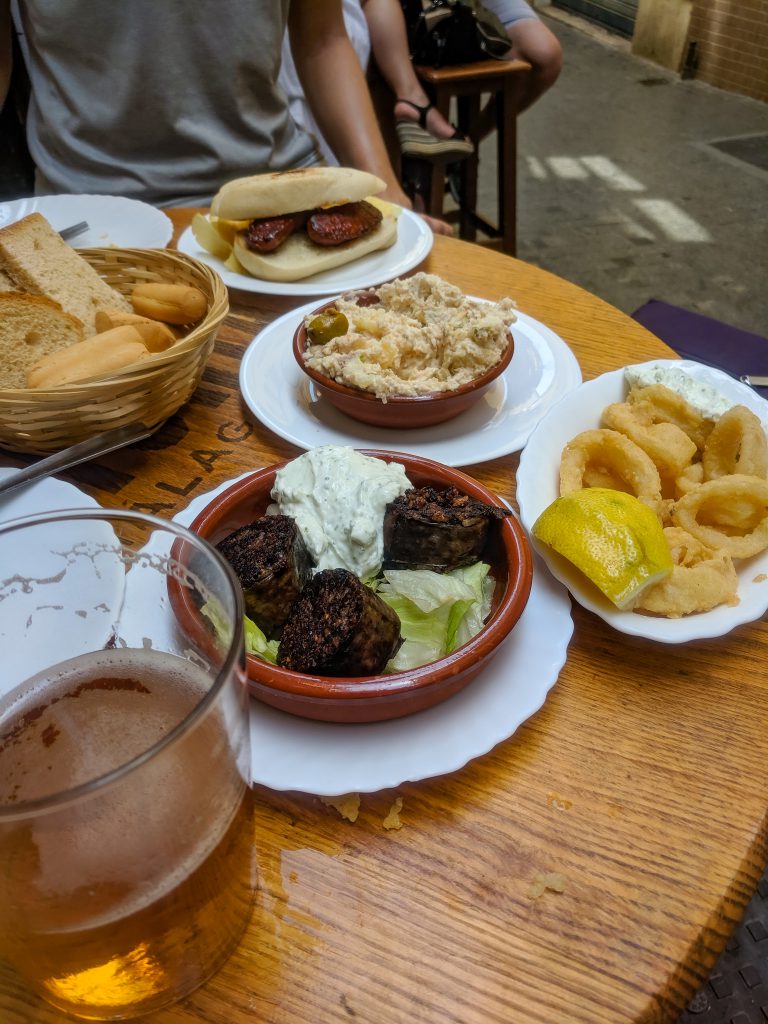 But before we could dive in to Málaga's culinary scene and wealth of cultural activities, we had to focus on getting better. The stomach bug that incapacitated us in Morocco drove us to make an appointment with a Spanish doctor, which ended up being a memorable experience in and of itself. The elderly gastroenterologist we visited was a one-man operation without a receptionist or a computer. He also did not speak a word of English (thank you, JMU, for that medical Spanish class I took senior year!) Luckily he soon sent us on our merry way with some strong antibiotics.
After a few days, our stomachs finally returned to a semblance of normalcy. Fortunately, we'd booked an Airbnb for nine days (one of our all time favorite rentals, it was a bright, renovated studio in a historic building), so we had time to recover without feeling like we were missing out on exploring the city. We spent most mornings relaxing in the apartment before heading out for long walks in the afternoons.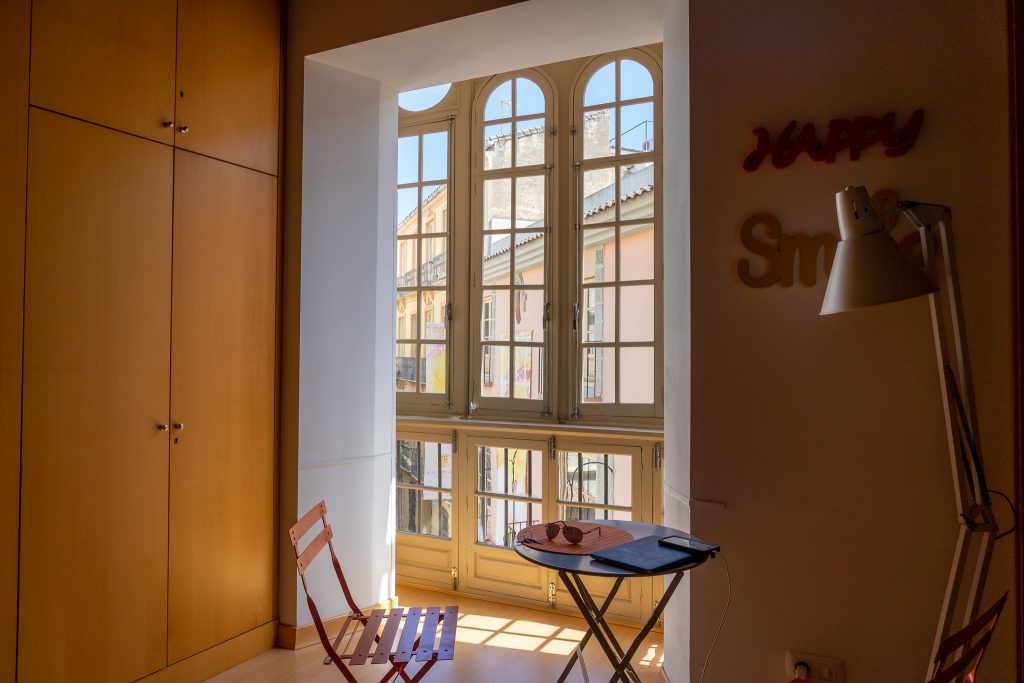 We visited the Málaga Cathedral, nicknamed "La Manquita" (Spanish for "one-armed lady") for its lopsided appearance. Constructed between the sixteenth and eighteenth centuries, the builders ran out of funds before the south tower could be completed. The cathedral has stood unfinished ever since, but it's far from being an eyesore. Its unique look has become a symbol of Málaga and a funky source of pride for its citizens. While the interior of the cathedral was impressive, we loved the rooftop even more. There were amazing views of the gleaming sapphire-blue Mediterranean, as well as the Alcazaba, an eleventh century Moorish fort hovering over the city that's like a mini version of Granada's Alhambra.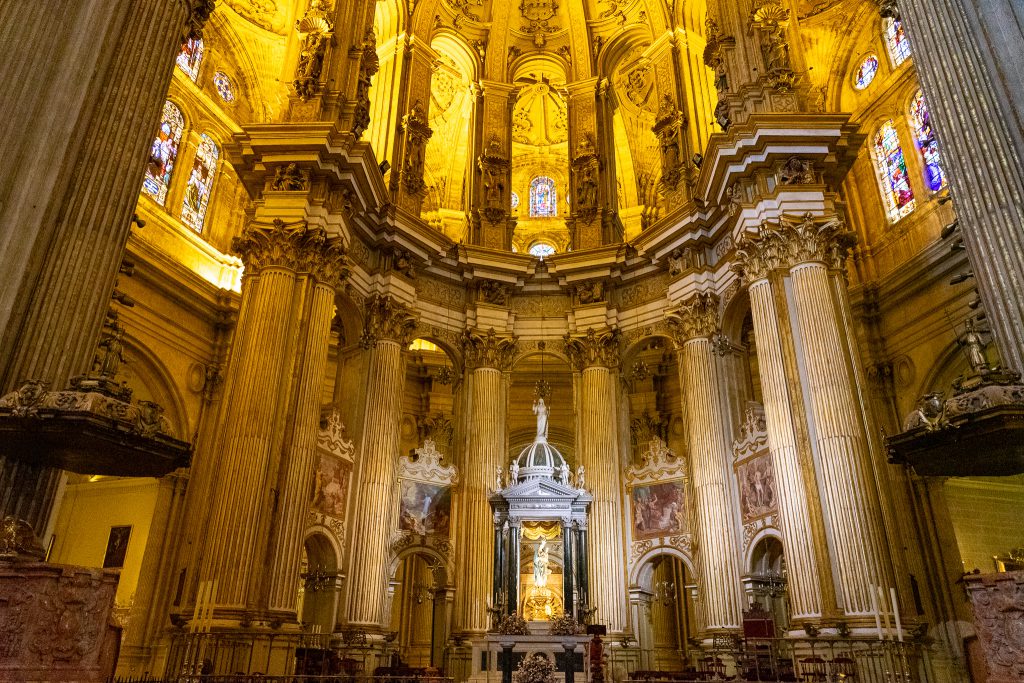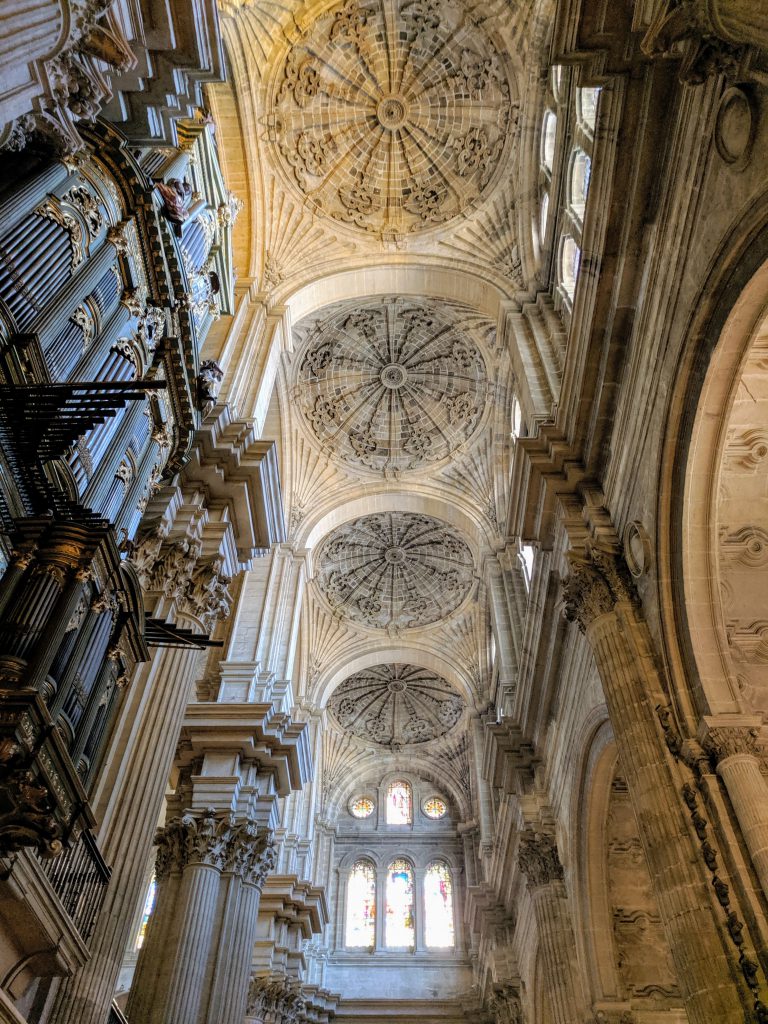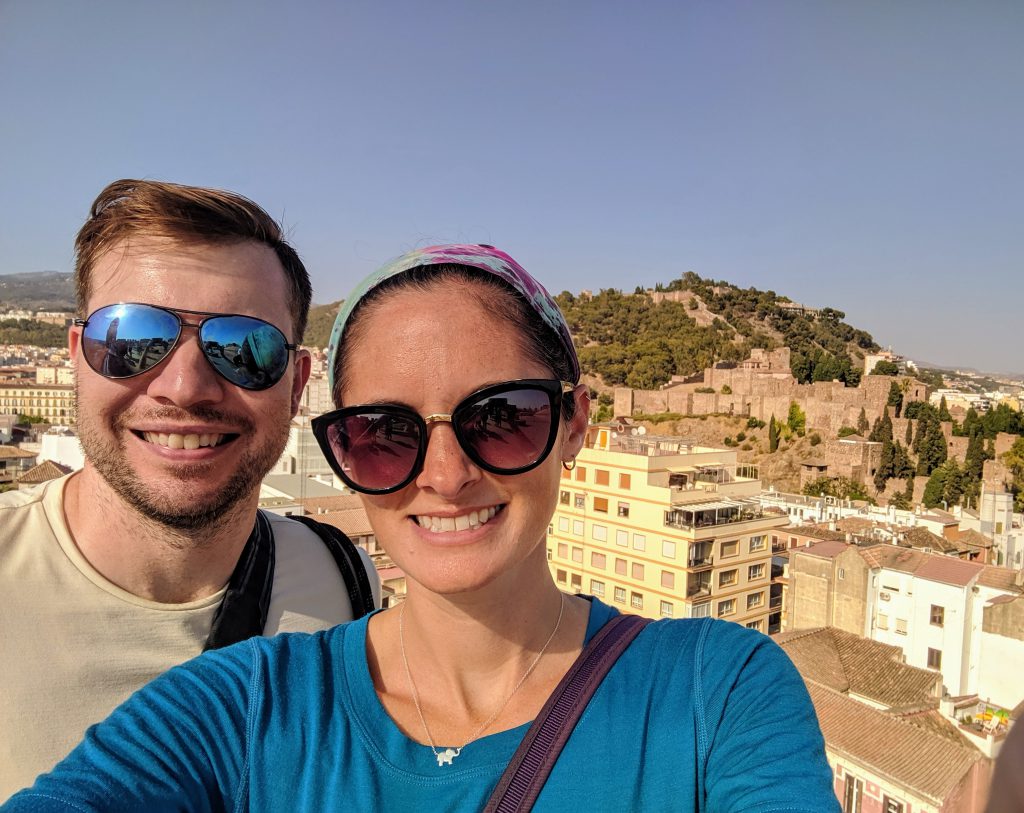 Málaga has a rich history. The city was originally inhabited by Romans, whose presence is apparent in the ancient Roman Theater unearthed in the city center in the 1950s during a construction project. Today the restored theater still hosts performances, which isn't bad for a space originally constructed in the first century B.C.!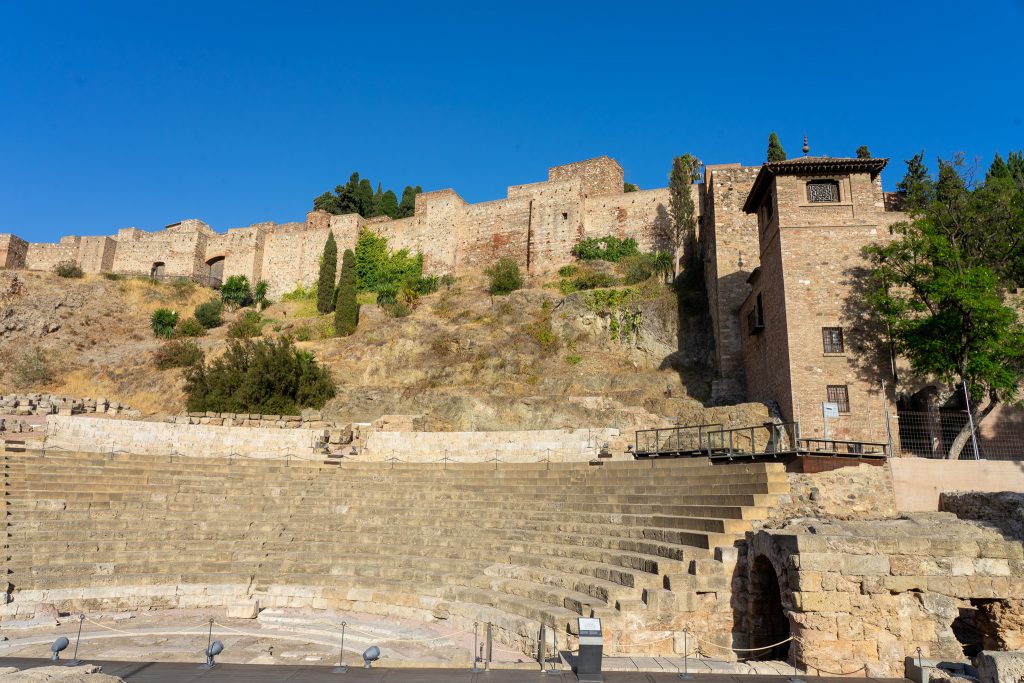 Málaga was also ruled by Moors for hundreds of years, as was much of the Iberian peninsula. Moorish rulers built the Alcazaba in the 1000s and didn't leave until the Catholic Reconquest of Spain in the 1400s, when they were driven back to North Africa. In order to seize the fort, Christian forces surrounded it and cut off all the entrances. After four months, the Moorish occupants inside, who had been slowly starving to death, finally surrendered. Yikes.
Although the Alcazaba doesn't come close to matching the Alhambra in beauty or scale, it's still a tranquil place to wander for a couple of hours. Inside its fortressed walls, visitors can walk through old palace rooms, lush gardens, and take in lovely sea views. In true Spanish form, there's even a bar inside, so if admiring old architecture isn't your thing, you can always sip on a tinto de verano instead.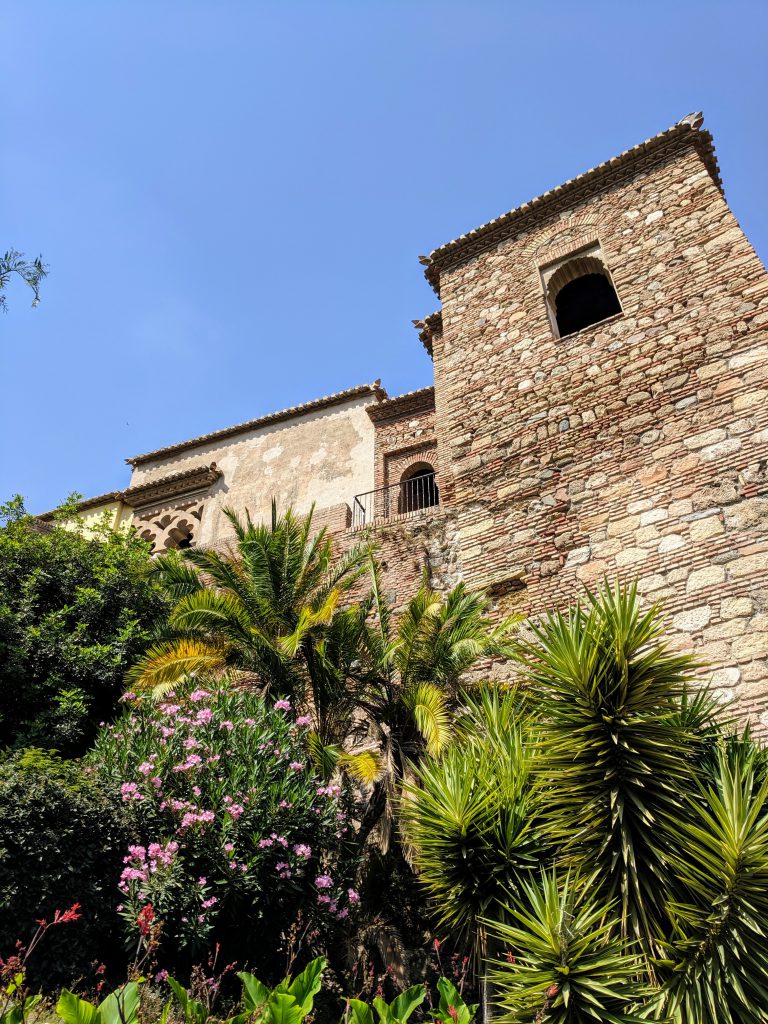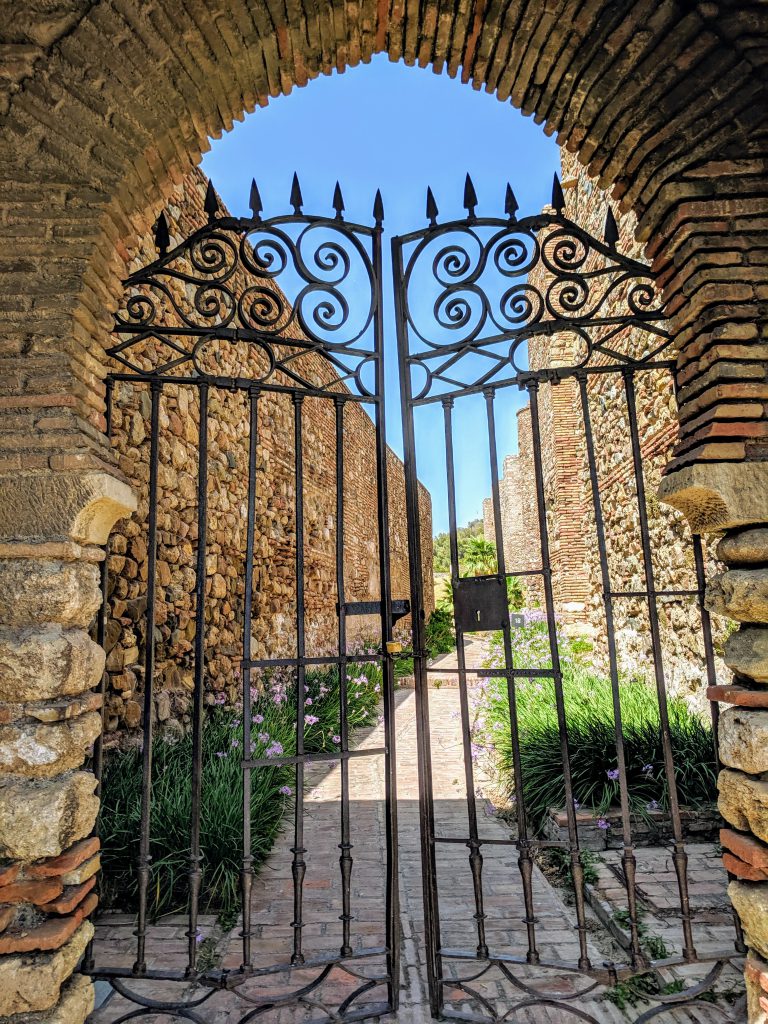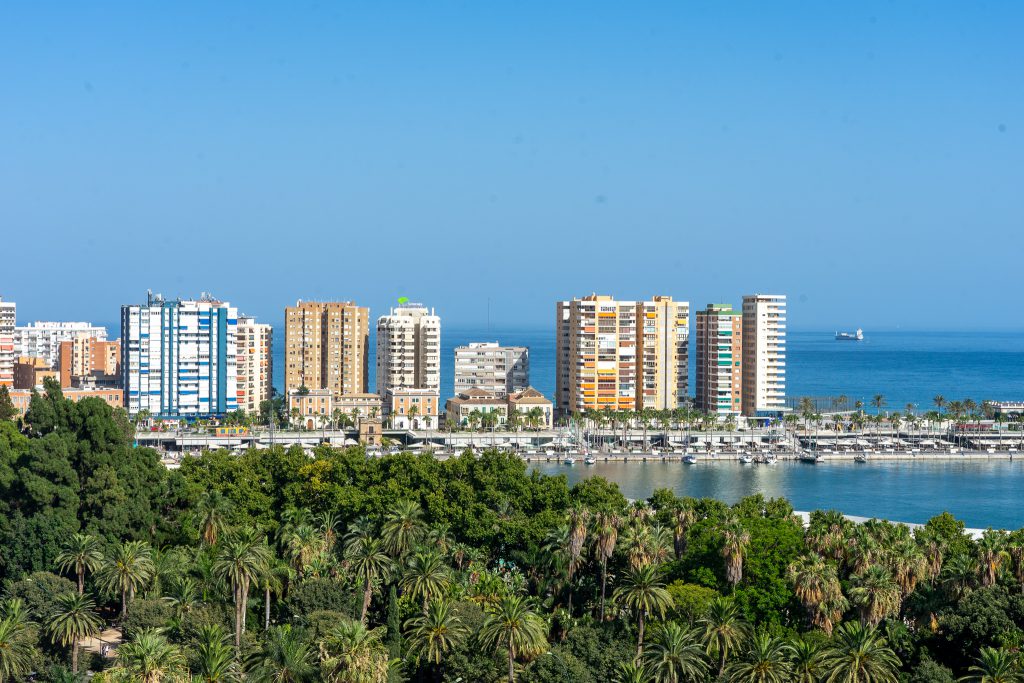 What is a tinto de verano, you may ask? Possibly the most perfect summer drink invented. The name of the beverage, which literally translates to "summer red", consists of red table wine mixed with sparkling lemonade or Fanta. It's like a lighter version of sangria, and it tastes especially refreshing on hot afternoons. Once our stomachs felt better, we had fun figuring out which establishment in town made the best one (if you go to Málaga, order a tinto at a tapas bar called Las Merchanas–theirs is pure fizzy perfection.)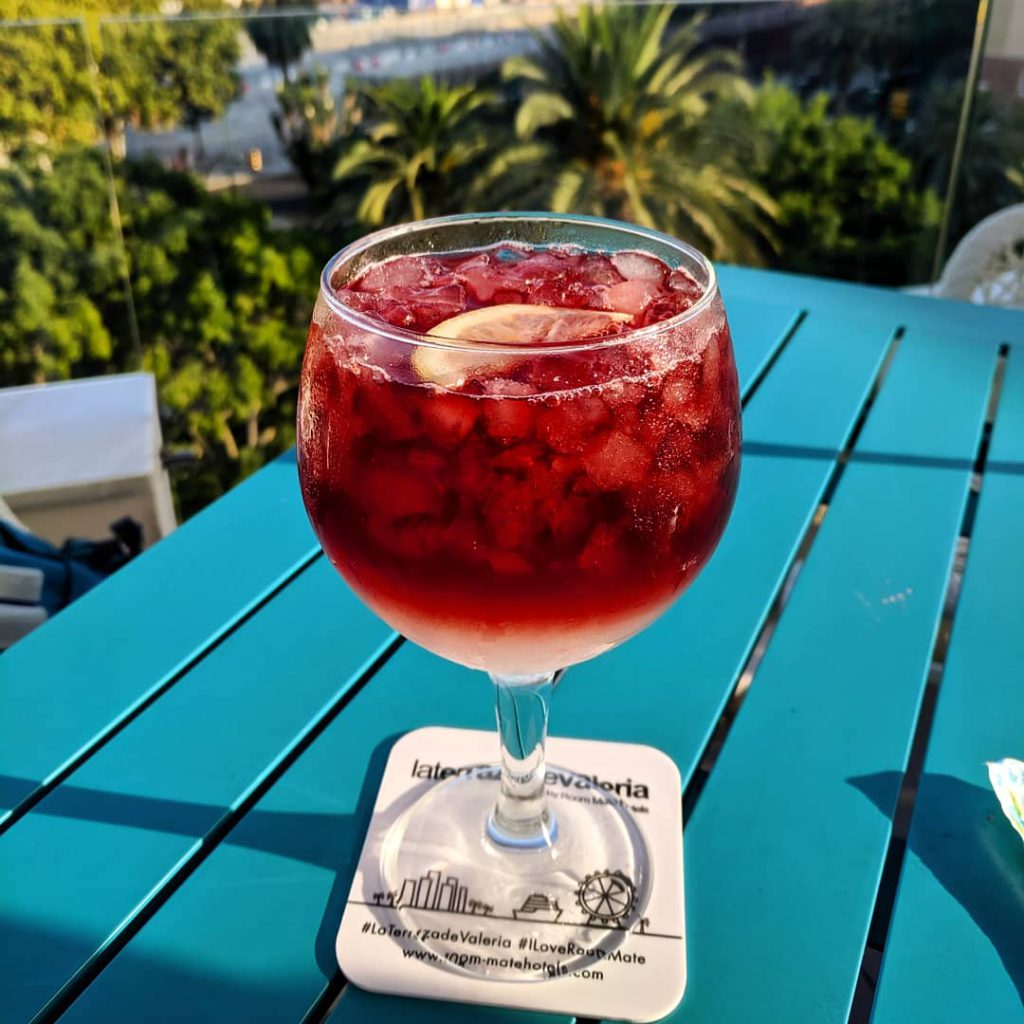 We didn't make it to all thirty of Málaga's museums (that would've been a tall order, even for nine days!) but we did see two acclaimed ones, the Picasso Museum (the famous artist was born and raised in Málaga) and the Carmen Thyssen (which has a captivating collection of nineteenth century Spanish art.) We're not typically into art museums, but one nice thing about Málaga's is their small, manageable size. You only need an hour or two to see everything, so you don't walk out feeling like you only saw a fraction of the collection. Even better, most of Málaga's museums offer discounts for students, teachers, and senior citizens. And on Sunday afternoons, there's free entry for everyone.
Of course, we couldn't linger for days on the Costa del Sol without enjoying the sea. We spent two straight days lounging on the city beach, Malagueta, which was only a twenty minute walk from our apartment. There are undoubtedly more beautiful beaches elsewhere in Spain, but Malagueta was so conveniently located, we didn't care about its rough, rocky sand. It was easy to rent sunbeds for the day there for only a few euros, then kick back with cold beers purchased from passing hawkers. The weather couldn't have been better–warm without being too hot, with a delightful Mediterranean breeze. The ocean was a great temperature for swimming, too–refreshing but not freezing. Each evening, we would reluctantly, but contentedly, pack up our beach gear and make our way slowly home.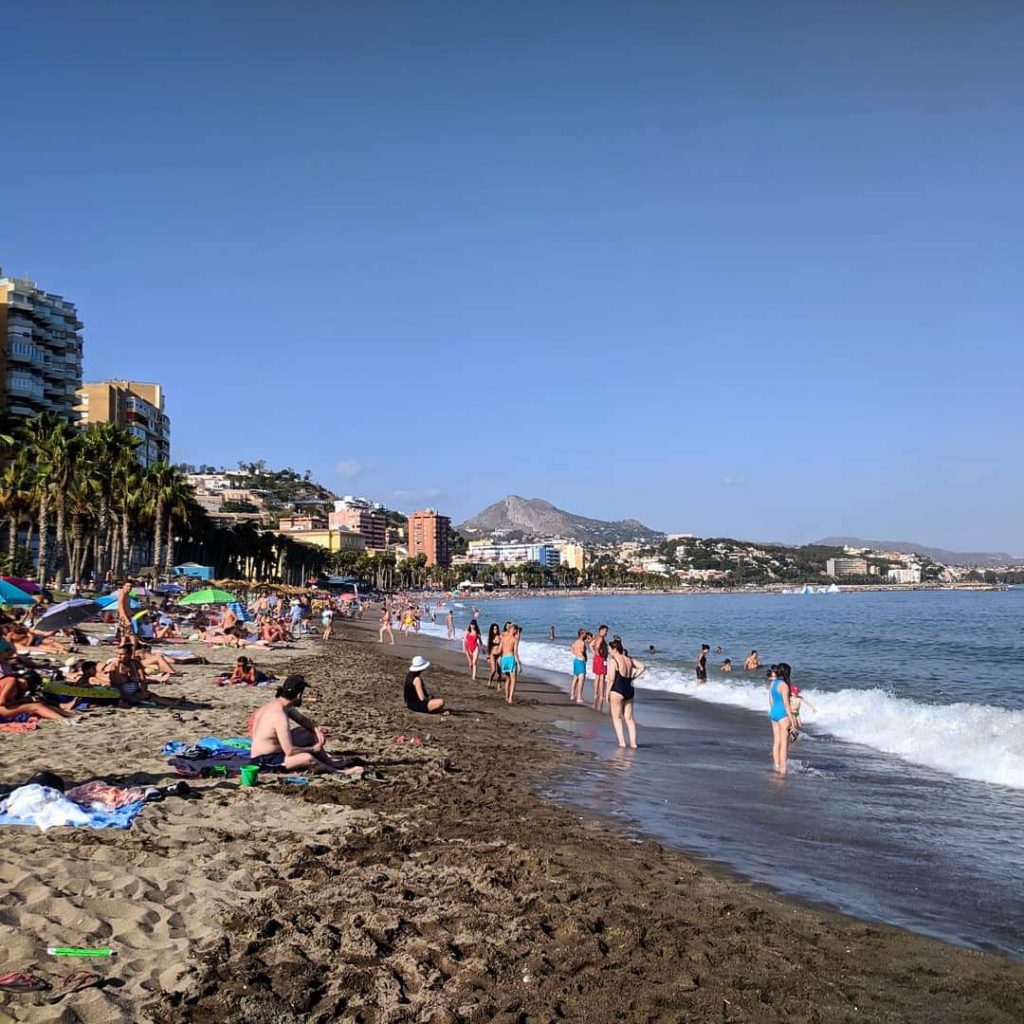 Evening is the best time of day in Málaga. As the sun slowly fades and dusk settles in, the city is cast in warm, golden tones. Ladies hang laundry to dry on tiny wrought-iron balconies. Beachgoers leisurely plod home, damp towels slung over their shoulders. Tapas bars closed for siesta throw their doors open again, welcoming patrons in with soft lighting and the scents of traditional Spanish snacks like tortilla española, jamón ibérico, and morcilla. There's something magical about summer nights in Spain; a languid, cozy aura I can't quite fully explain.
I could have lingered in Spain for the rest of the summer (or forever), but our nine wonderful days were soon up, and it was time to head to our very last stop, neighboring Portugal. Our trip was rapidly winding down, but I knew I would keep a piece of the sun-drenched Costa del Sol in my heart, a little slice of light to illuminate some future dark winter night.
Until next time, adios from Spain.