Porto: Fishing Village, Tourist Hub, and Birthplace of Port
There are few places in the world where the traditional and the modern mingle as closely as they do in Portugal. One moment, you're walking down Porto's tourist-packed riverfront promenade, your feet firmly rooted in the present. Then you turn down a quiet side street lined with azulejo-covered row houses, and there are scarf-clad little old ladies dressed in black out completing their daily shopping. For a moment, you wonder if you stumbled through a portal back into the nineteenth century, when fishermen's wives went about their errands while anxiously awaiting the return of their sea-faring husbands.
Portugal today is not the same country I remember from my one previous visit in 2005 (which isn't surprising, given nearly 15 years have passed.) I spent a weekend in Lisbon when I studied abroad in college, and I remember Portugal feeling like an extension of Spain. Maybe it's because that first visit only lasted 48 hours, or perhaps I'm just a more seasoned traveler now, but Portugal definitely shouldn't be considered a mere offshoot of its larger neighbor.
For one, Portugal has distinct architecture, notably the popularity of azulejos, painted ceramic tiles that adorn homes, restaurants, shops, and train stations. Ordinary city blocks, even in gritty neighborhoods, are beautiful explosions of color. Portuguese food is also quite a bit different from Spanish cuisine, with an emphasis on meaty sandwiches, crusty bread, canned fish, and decadent custard pastries, including the famous pastel de nata, an egg tart baked in pastry dough and sprinkled with cinnamon. The little treats are particularly delectable when they're served fresh out of the oven.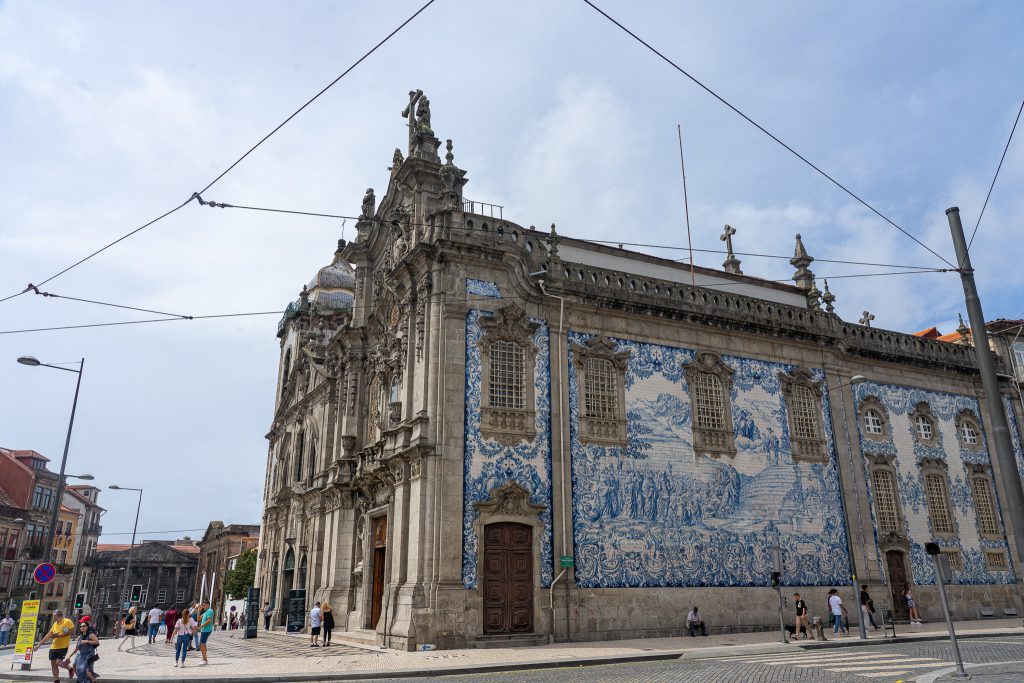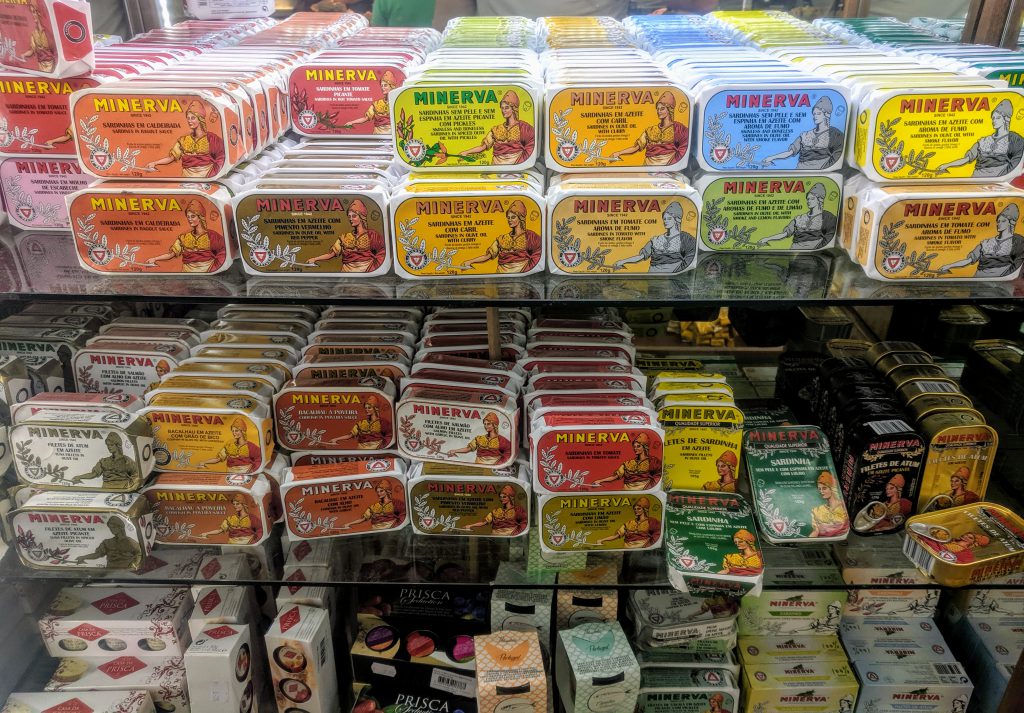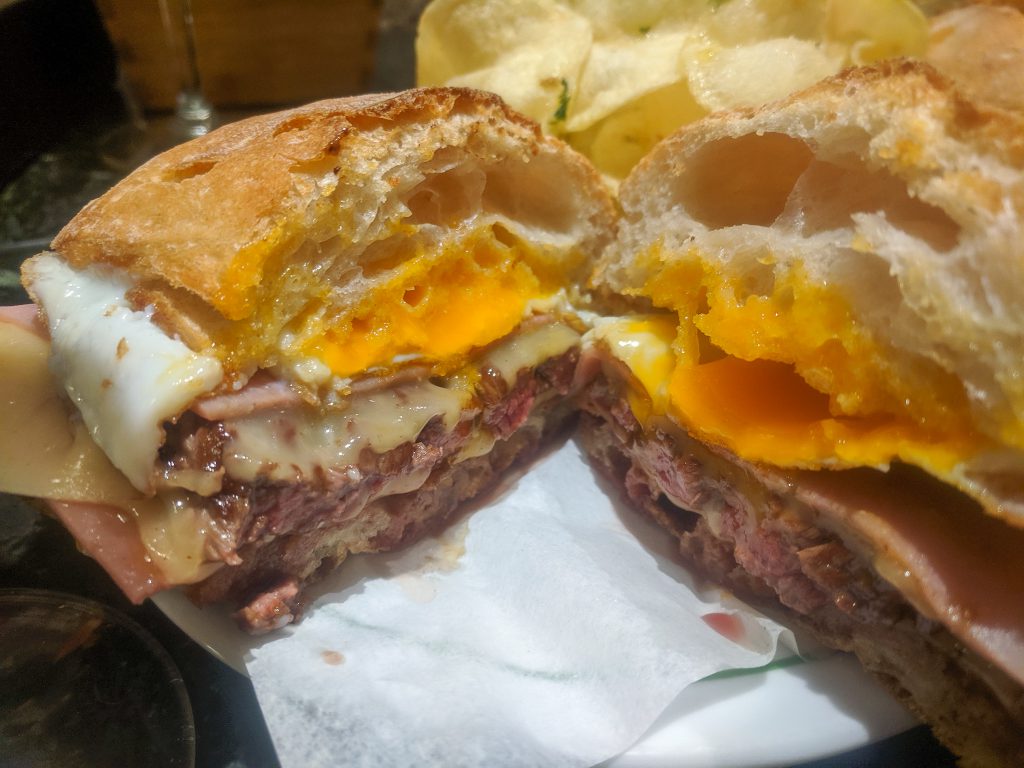 We also noticed that tons of Portuguese citizens are multilingual. Although plenty of people in Spain speak English, Spain is definitely the more challenging country to travel through if you don't speak any of the language. In one wine shop in Porto, we observed with admiration as the young bartender addressed his customers in flawless Portuguese, Spanish, French, or English depending on where they hailed from.
Despite Portugal and Spain's differences, the nations' geographic proximity has ensured their cultures evolved to share similarities. Each country has strong Catholic roots, with churches, convents, and monasteries on seemingly every corner. They're also both relatively affordable to visit, especially compared with other destinations in western Europe like France and the United Kingdom. 
Unfortunately, however, Portugal is no longer western Europe's best-kept budget travel secret. The complete lack of crowds I remember in 2005 is now but a wisp of memory. We visited for two weeks in August, splitting our time evenly between the northern city of Porto and Lisbon, the capital further south. Porto in particular was so packed that it was almost unenjoyable at times, which I'm sure was at least partly due to the season. Although the weather was lovely–with California-style sunshine and moderate temperatures–August is the most popular month of the year for Europeans (and many Americans) to go on holiday, ensuring sightseeing experiences involve lots of waiting in line and wading through elbow-to-elbow crowds.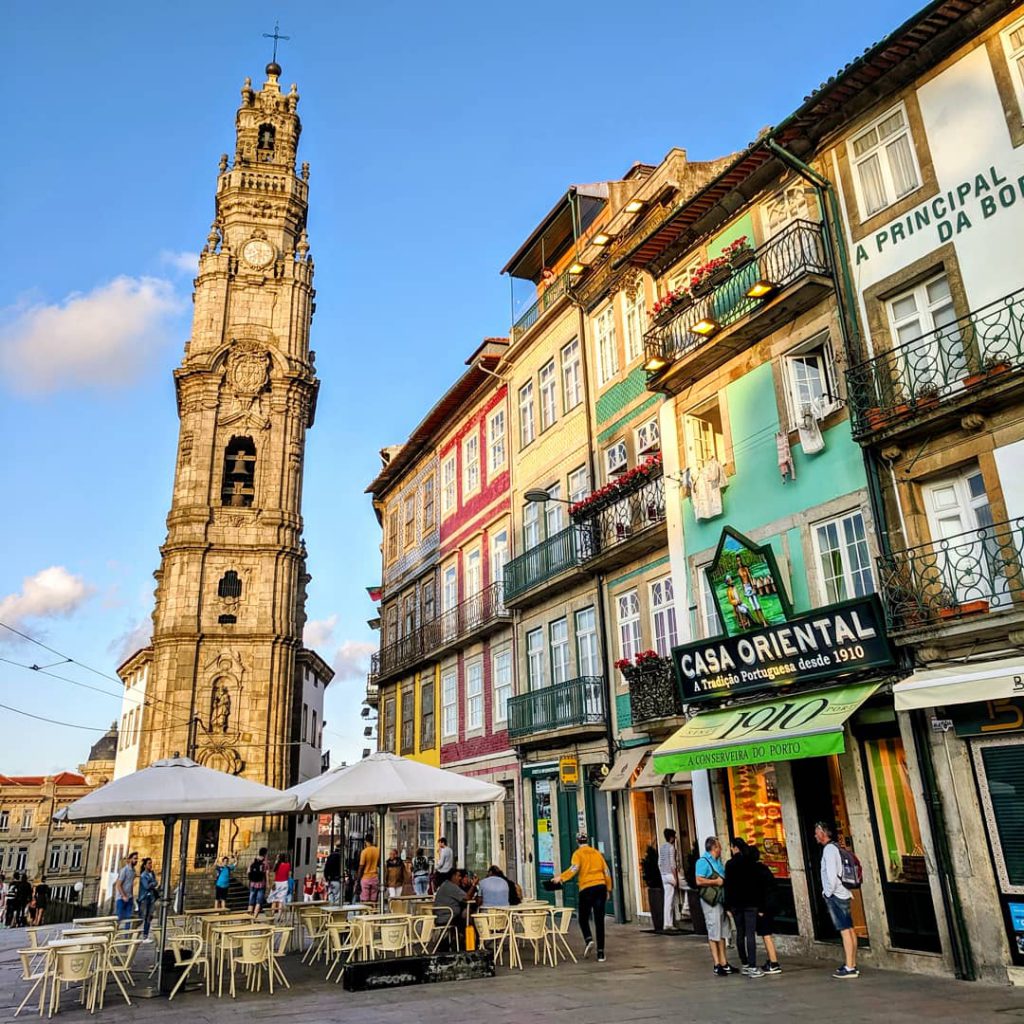 Porto's popularity has increased exponentially in recent years, likely because it's now connected to other European cities through flights on budget airlines like Ryanair and easyJet. Although we hesitated to book tickets on easyJet after reading horror stories online, our flight from the southern Spanish city of Málaga up to Porto couldn't have gone any smoother (just goes to show you should take all negative airline reviews with a grain of salt!) Flying from Spain to Porto was much cheaper than taking the train, which had been our original plan. 
Porto is located on a steep hillside overlooking the Duoro River, which historically played a key role in the city's port wine industry (hence the name, "Porto.") Long ago, the wine was transported on river barges from vineyards in the Duoro Valley to the city, where it was then aged and shipped to consumers around Europe. Today, port is exported worldwide, but the ships dotting the river are now mostly filled with tourists snapping photos rather than sailors protecting liquid cargo.
While downtown Porto is filled with atmospheric old churches and shops (including Livraria Lello, the bookstore that supposedly inspired Harry Potter's Hogwarts) the narrow streets and vacation crowds made us both claustrophobic after a couple of days. However, Porto still has the feel of a working class fishing community, especially when you venture just outside the city center.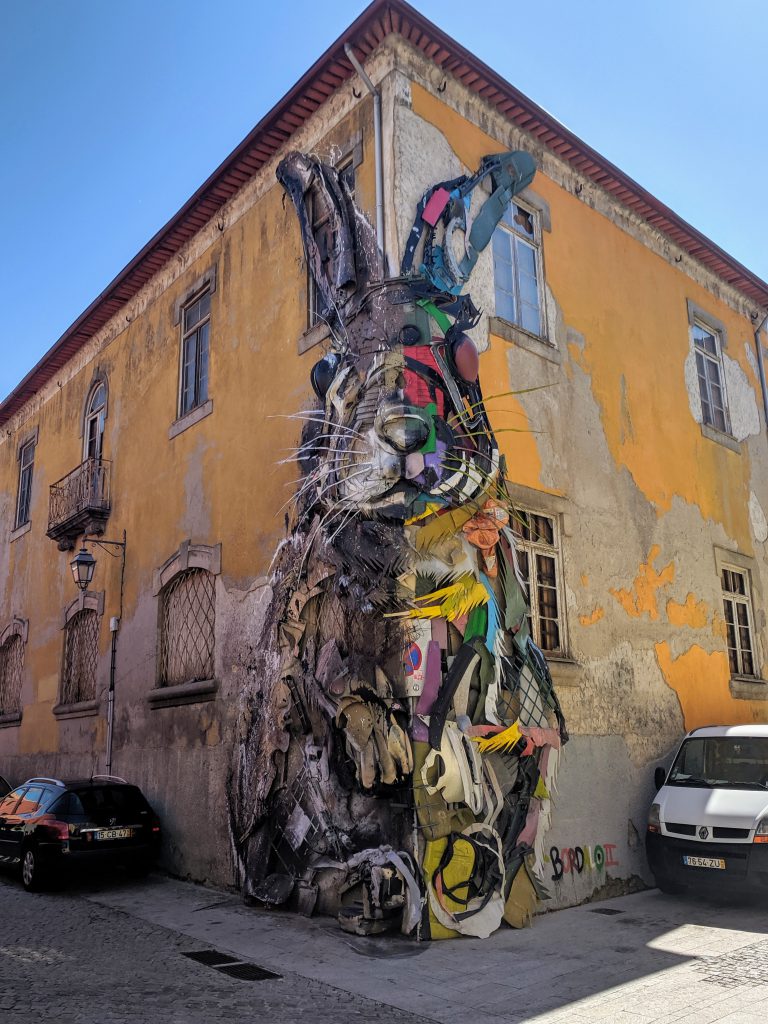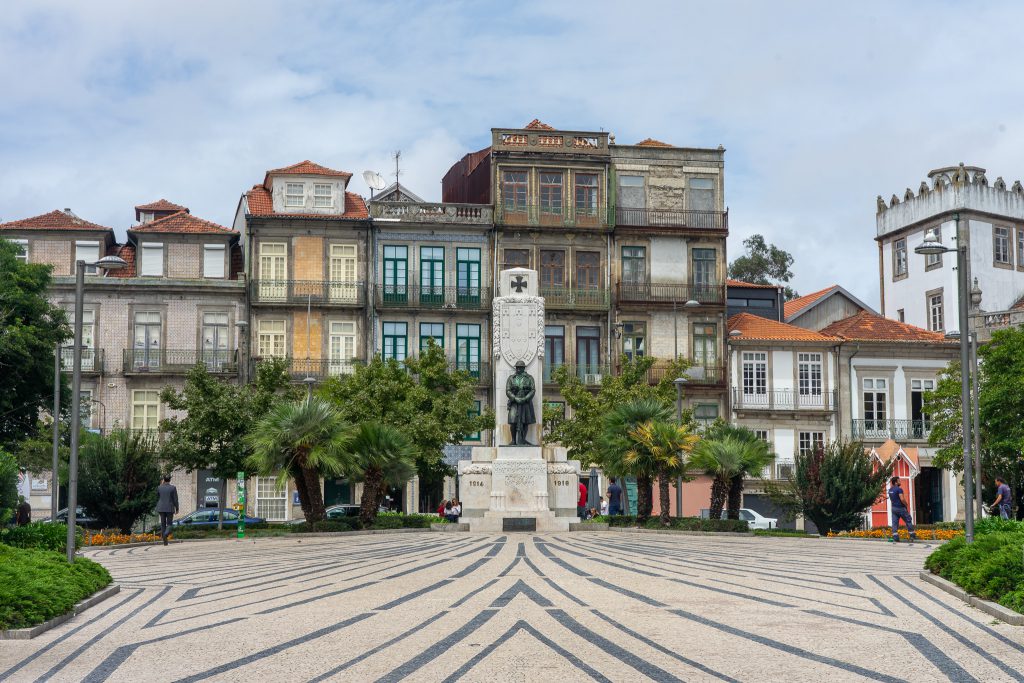 We took two small side trips outside the jam-packed downtown that we enjoyed much more than facing the tourist hordes. The first was just across the river to the neighboring town of Vila Nova de Gaia, which has exceptional views of Porto's burnt orange rooftops and church steeples. Scenic lookout points are just one of its draws, though–Vila Nova de Gaia is home to many famous port producers, which each offer cellar tours and wine tastings. We avoided some of the larger, more commercialized labels in favor of smaller producers like Quinta dos Corvos, which had barely any visitors and offered a tour and tasting bundle for a only a handful of euros. Strolling around Vila Nova de Gaia on a sunny afternoon to sample port at little family owned shops was way more enjoyable than fighting our way into the bustling wine bars of downtown Porto.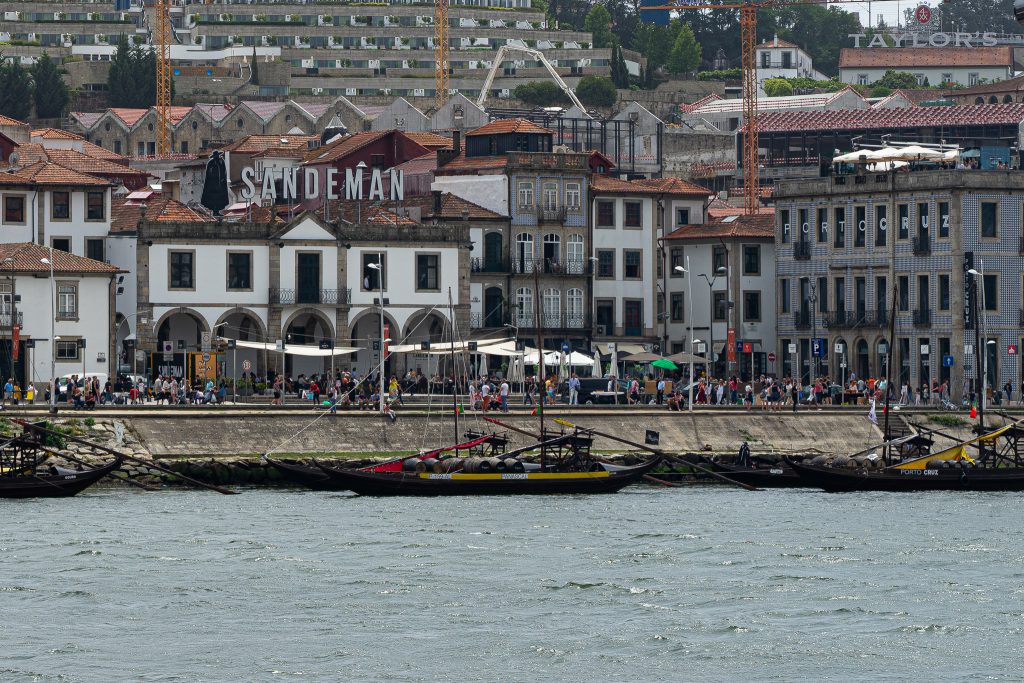 We also spent an afternoon walking west along the river to the closest beach about a mile and a half from the city center. Porto isn't exactly ideal for sunbathing; the beaches are quite windy and the water is on the chilly side compared with other destinations on the country's southern coast. However, the city is close to miles of windswept coastline perfect for long strolls or surfing.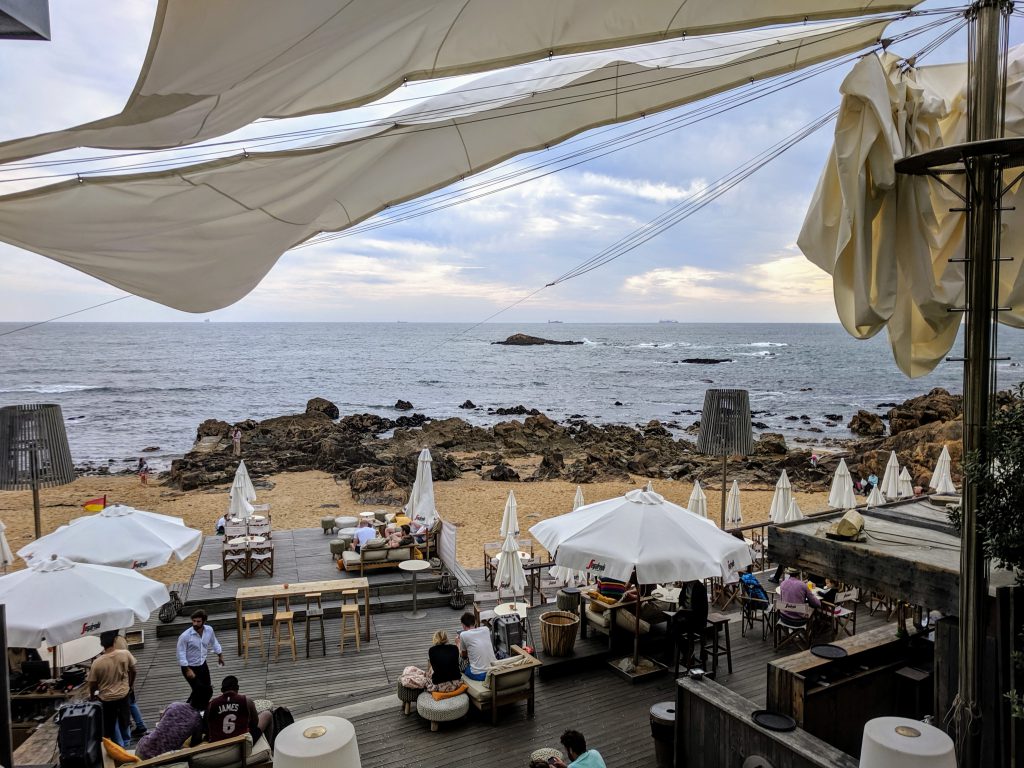 After a week of exploring Porto, we hopped on the train to head to Lisbon, our very last destination before flying home to America. I couldn't believe how quickly our year of adventure was drawing to a close. We'd visited 27 countries and nearly a hundred cities, yet in the blink of an eye, we seemed to have gone from having an endless stretch of months in front of us to just a handful of days. As we sped down the Portuguese coast, I vowed to soak up every last moment–and eat as many pastel de nata tarts as I could.
Until next time, adeus from Portugal.