And so it begins…
Welcome to our travel blog! It seems fitting that we're drafting this first entry from 20,000 feet over the Pacific Ocean as we make our way to Tokyo from Los Angeles. The past few weeks have been an absolute whirlwind–I think it's safe to say that both Mike and I had NO idea how much preparation going on a trip like this would involve when we first decided to do it!Though we've obviously been preparing for awhile, the prep kicked into a whole new gear over the last six weeks. After we left our jobs in August, we worked on getting our house in Reston ready for our renters, went to multiple doctor's appointments (had to take advantage of the U.S. healthcare system while we could!), sold Mike's car, got our cat Tommy settled in at my parents' house, and resolved numerous financial and insurance logistics, among other things.
We also bade numerous emotional and bittersweet farewells to our family and friends, and were fortunate to be able to vacation in St. Thomas with Mike's mom and stepdad at the beginning of October. Another major aspect of preparing was deciding what to pack and how to fit it all into our Osprey carry-on size backpacks. Deciding which gear to bring and what we didn't really need took a lot of time and research. Every item was intensely scrutinized…and my mom and my girlfriends were a huge help when I spent several days agonizing over which two pairs of shoes to take!
Mike and I departed Reagan National Airport in Washington, D.C. on Monday, October 15th, and flew to Los Angeles. We spent a fun afternoon driving around the city (LA traffic never ceases to overwhelm me, but it was a gorgeous sunny day), feasting on In-N-Out Burger, and squeezed in a brief walk along the Santa Monica waterfront before we met up with my childhood friend Daisha for dinner. One sleep later, it was time to officially depart!
And that brings us to our present location, seats 33 E and F on a 777 jet speeding across the biggest ocean in the world to take us all the way from North America to Asia. (When you pause to consider it sometimes, air travel is an absolute marvel. It's insane that you can journey from one continent to another in the span of hours.) We are thoroughly enjoying Singapore Airlines, the carrier that's taking us on the first international leg of our journey. This is the only flight we've ever taken where we haven't wanted it to end! The quality of service has been exceptional–the flight attendants (all gorgeous women with immaculate make-up dressed in traditional sarong kebayas–Google pictures if you're curious! 😉 ) seem to anticipate your every need and stop by frequently with beverages, snacks, and hot towels. (And when you board, you're even handed slippers to wear for the flight! So cozy…take note, United Airlines!)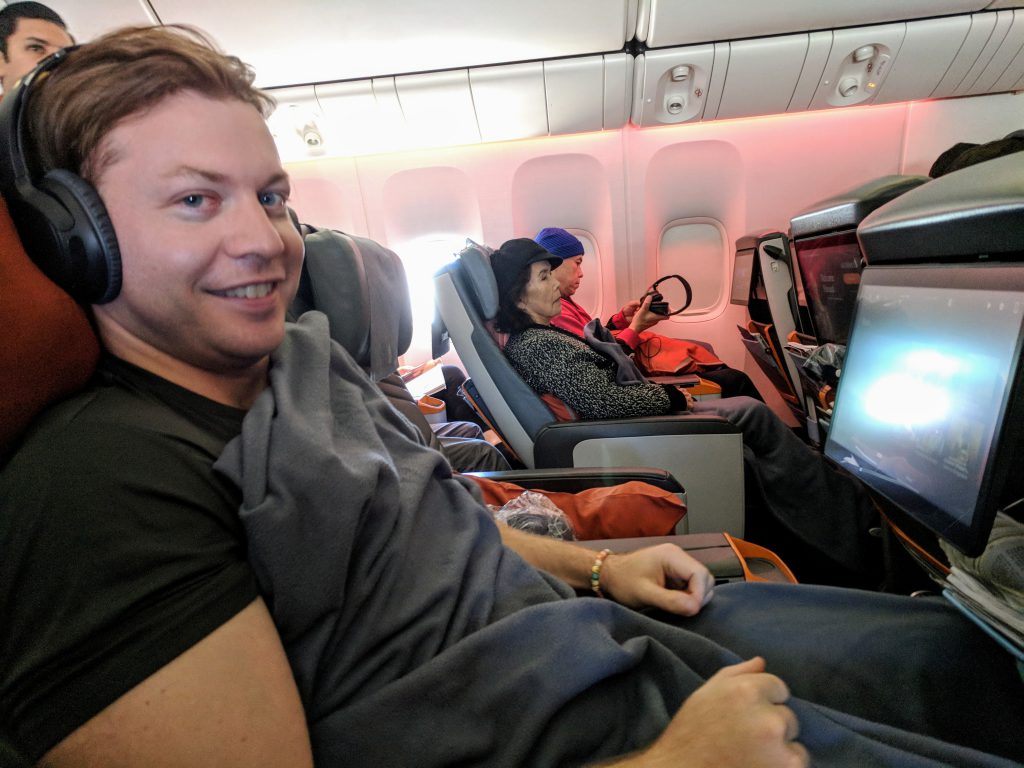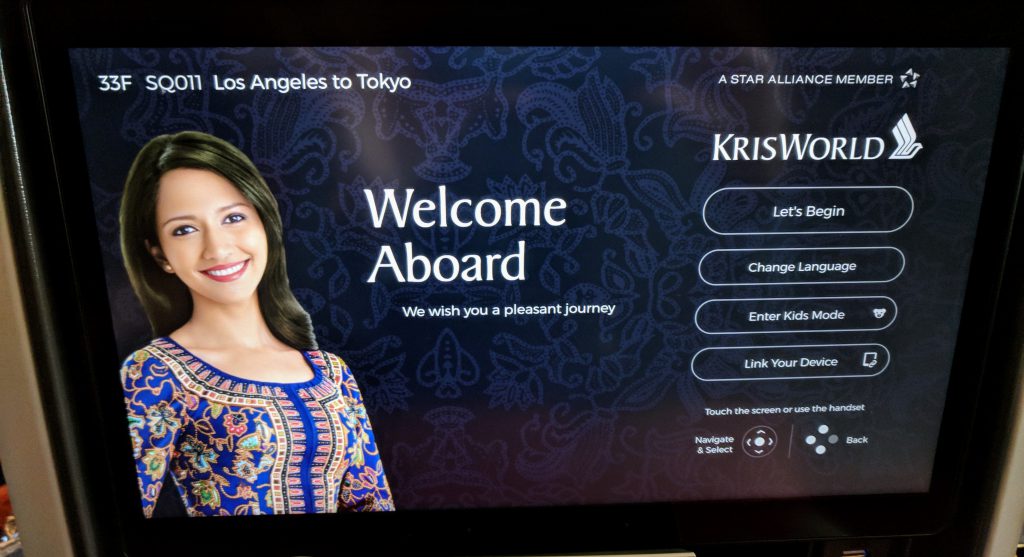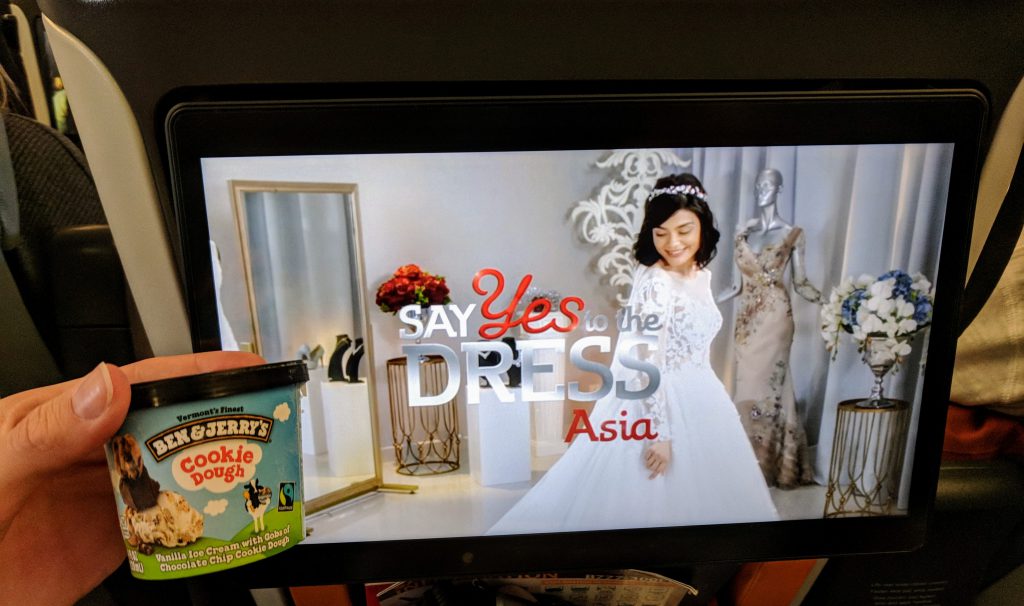 Time to sign off for awhile as we kick back to watch movie #3 (eleven and a half hours is a lot of time to kill–this is the longest flight we've ever taken!) More to come soon from Tokyo–for now, sayonara!