Sunny Sydney: An Interlude Down Under
Seeing the world's most iconic sights in person does something to you. Your heart catches in your throat, and your eyes experience a strange disconnect with your mind. You think to yourself, Am I really here? Is it possible that I am actually seeing this in real life? People have described feeling this way the first time they saw the Eiffel Tower or Big Ben or the Golden Gate Bridge.
So it went the first time I laid eyes on the Sydney Opera House, one of the most famous and instantly recognizable buildings on earth. It was just as beautiful and architecturally unique in person as it appears in photographs and films, though perhaps a bit smaller than I imagined and more beige than white. Still, the moment was one I'll always remember. It was a reminder that we had made it to Australia, a country I've dreamed of visiting since I was a child.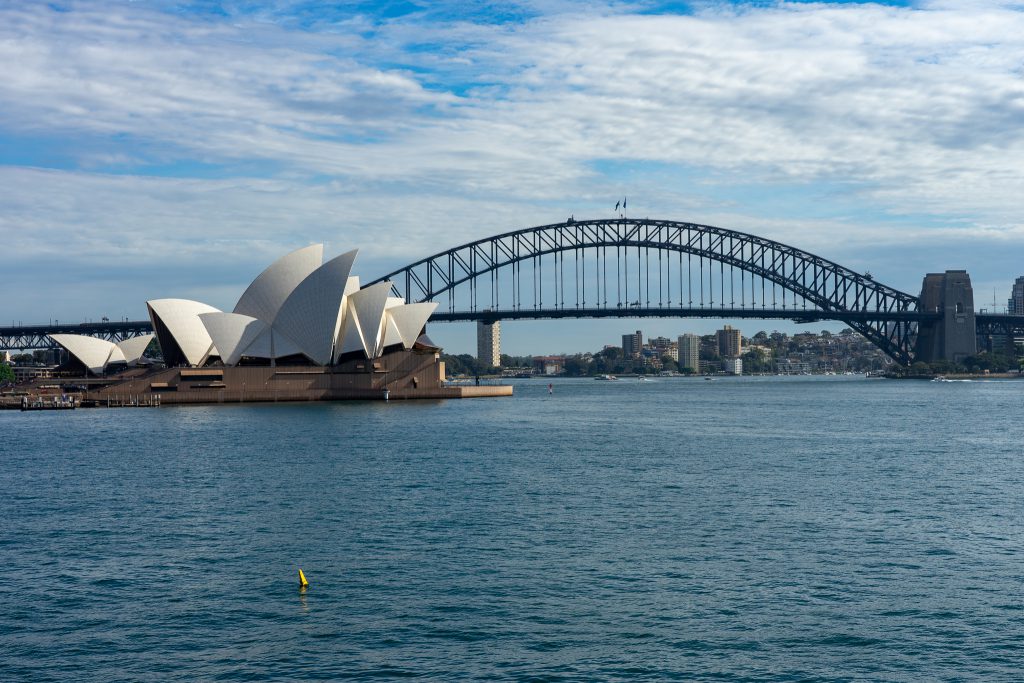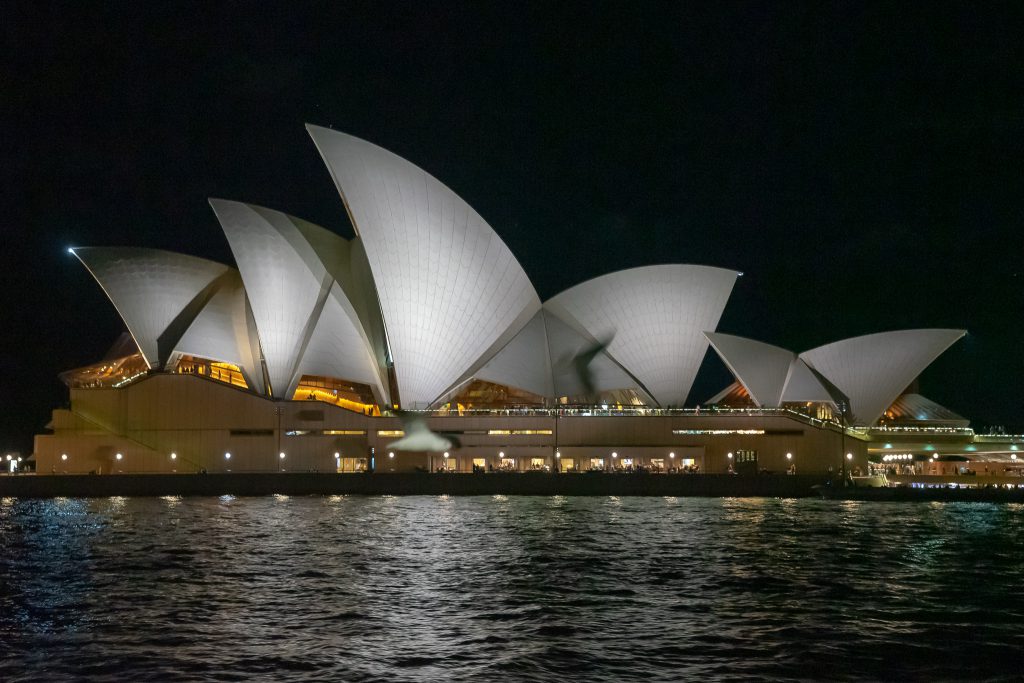 The reminder was appreciated–if we thought New Zealand felt like the United States, the feeling was even more pronounced in Australia. Sydney feels a lot like San Diego or Los Angeles with its sunshine, organic cafes, and loads of fit people out running or practicing outdoor yoga. And of course, there's the water–the Sydney Harbor is much more expansive than I realized, and there are beaches galore located within an easy train or ferry ride from downtown. When we walked down the street, we spotted American retail chains we haven't encountered anywhere else in the world, including my perennial favorite, good old Target. Morning walks around town revealed groups of twenty-somethings brunching at outdoor cafes, sipping on mimosas and macchiatos. Sometimes it felt like we literally were at home, save for the Aussie accents swirling around us. I certainly hadn't expected kangaroos to be hopping down the city blocks, but I also hadn't expected Sydney to seem so, well, American.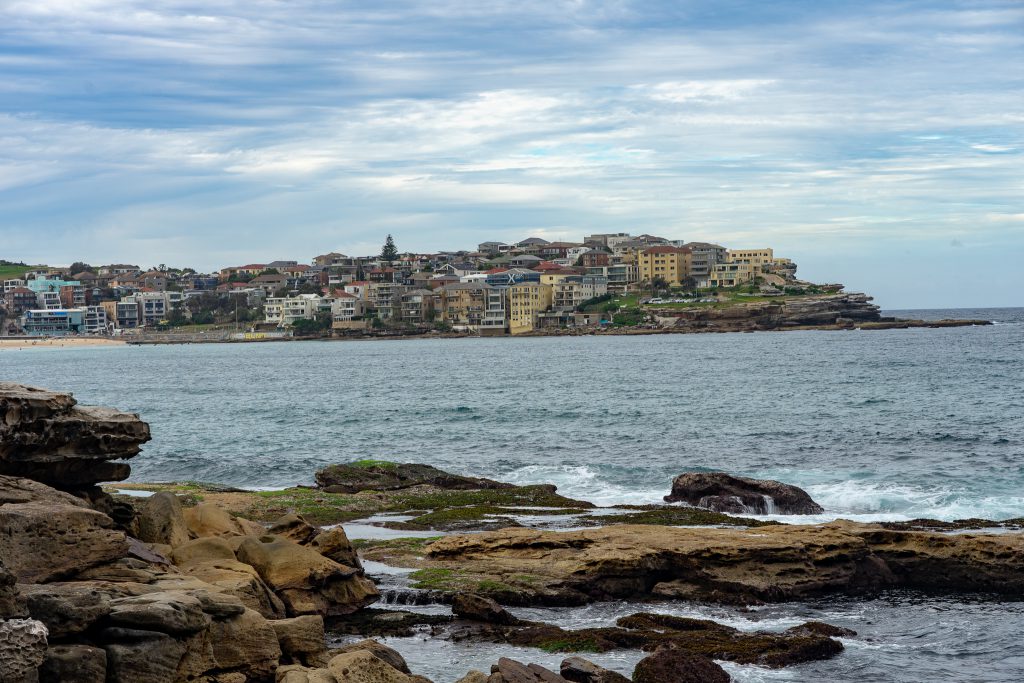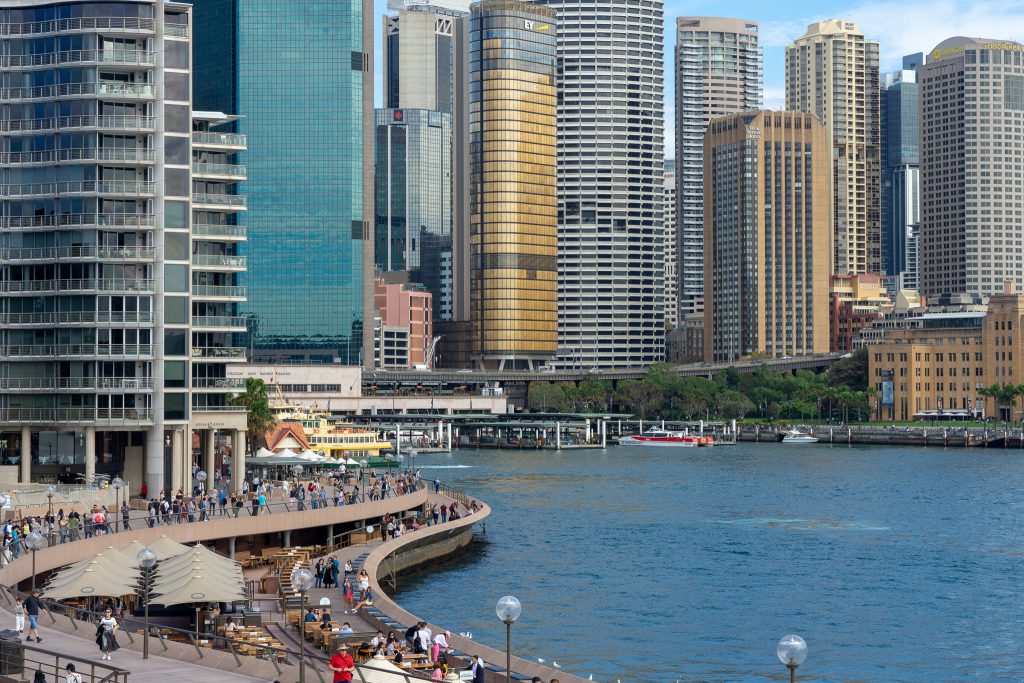 American-ness aside, Sydney's appeal is understandable. The weather is lovely and it's situated in a gorgeous location. We were surprised that we could walk around in early May (remember May is autumn in Australia) wearing only shorts and t-shirts. It was a welcome change after needing down jackets and gloves in New Zealand, which gets much colder in the fall and winter than its nearest neighbor.
We spent most of our week in Sydney doing our all time favorite city activity, which is just to roam without a particular agenda. We did tons of walking, exploring neighborhood after neighborhood, soaking in the natural beauty of our surroundings. One afternoon, we completed the Bondi to Coogee Beach walk, hiking along a cliffside trail that led us through some of Sydney's most desirable zip codes. We gaped at glass-filled beach mansions with million dollar views and marveled at the natural salt water pools lining the shore. It may have been fall, but tons of people were still swimming, from children splashing in the shallows with their parents to serious-looking athletes doing open water ocean training. Beach culture is an essential component of Sydney's identity, and part of what makes it such a sought after (and expensive) city to live in. We truly enjoyed all the outdoor spaces on offer in Sydney, especially its pretty Royal Botanic Gardens, which we walked through multiple times.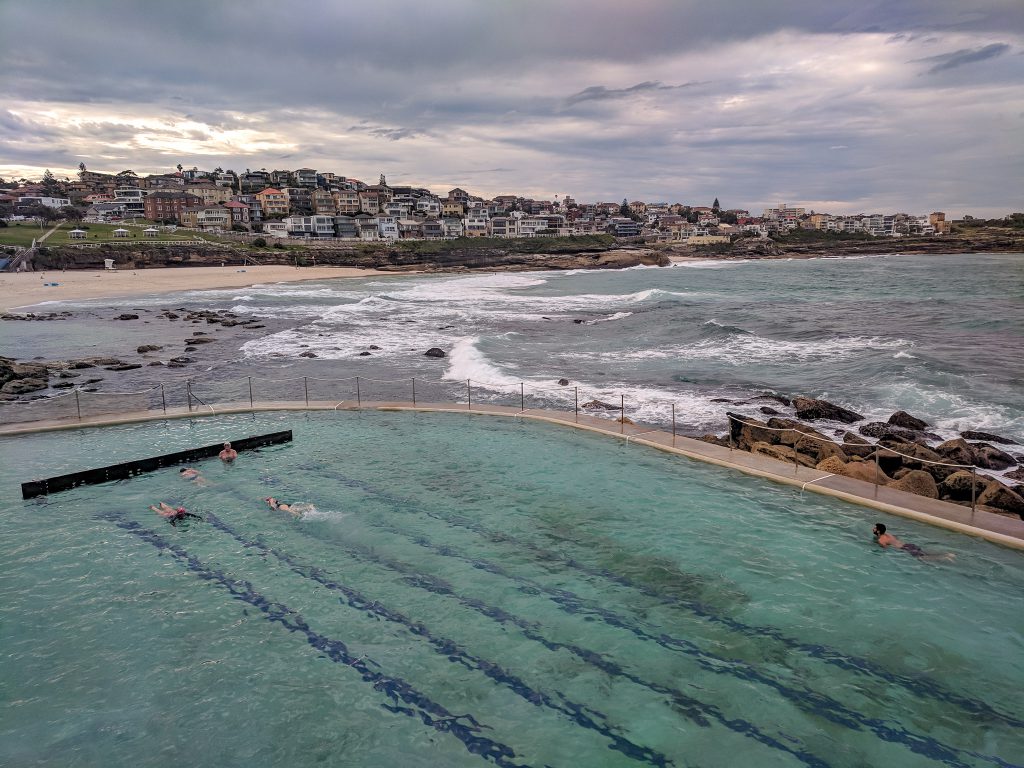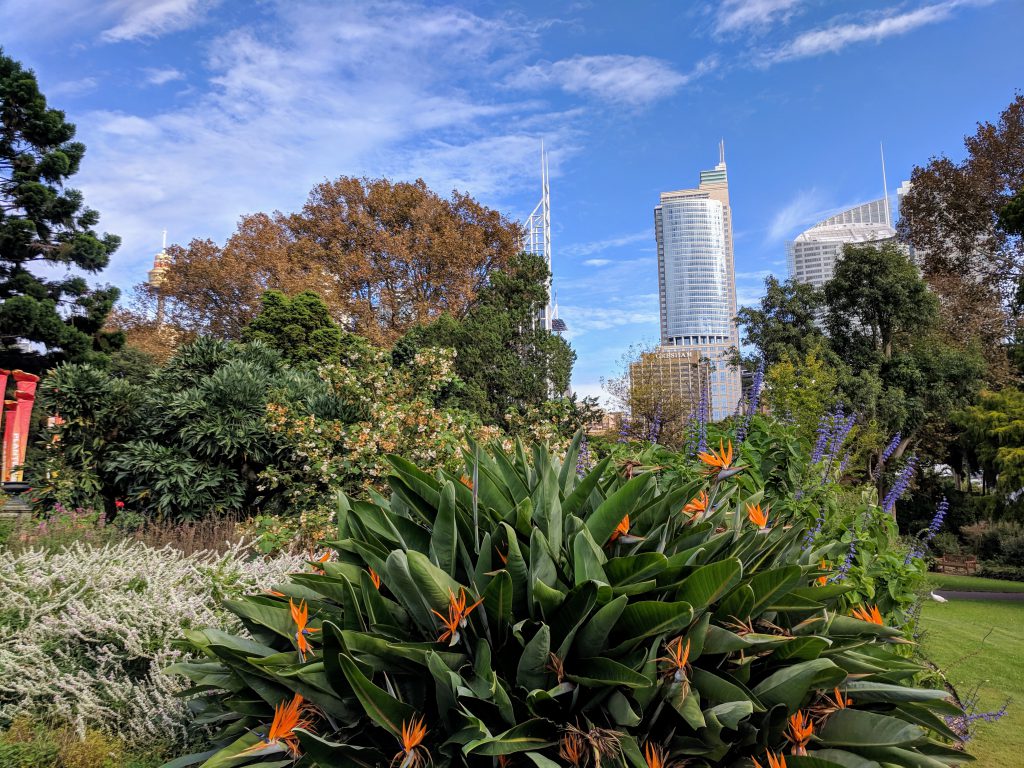 The best experience, however, was touring the Sydney Opera House. After considering purchasing tickets to see a performance there (which we quickly discounted when we found out the price–the cheapest seats for a ballet hovered around $70), we opted for a tour instead, a more budget friendly way to see the interior.
Getting a behind the scenes look at the Opera House was a blast. Did you know the building was originally designed to be open air, without any glass on the windows? Or that many of the interior spaces have bright purple carpeting? The tour covered the building's controversial construction (the project went a staggering $95 million dollars over budget and took ten more years to build than planned), as well as shared entertaining stories about moments in its history (such as when a director wanted to use actual chickens in his musical, which backfired when the birds panicked and pooped on a VIP guest in the front row.) The most special part, though, was just getting to see the building from the inside. Its gleaming wood and glass design, though planned in the 1950s, felt timeless.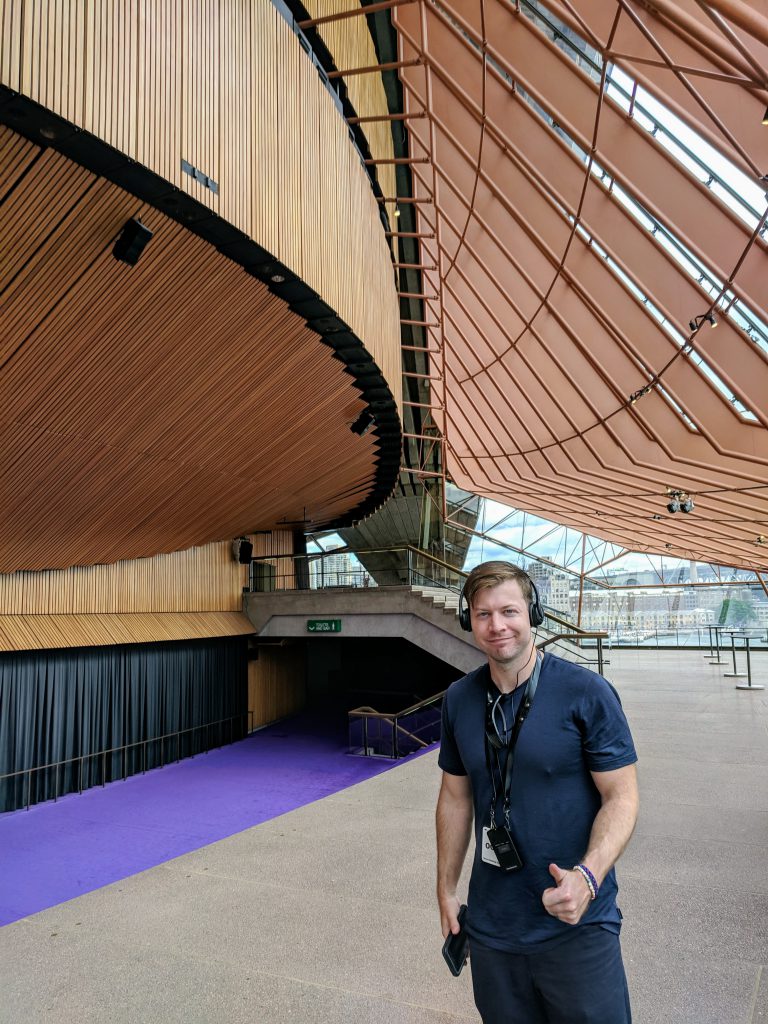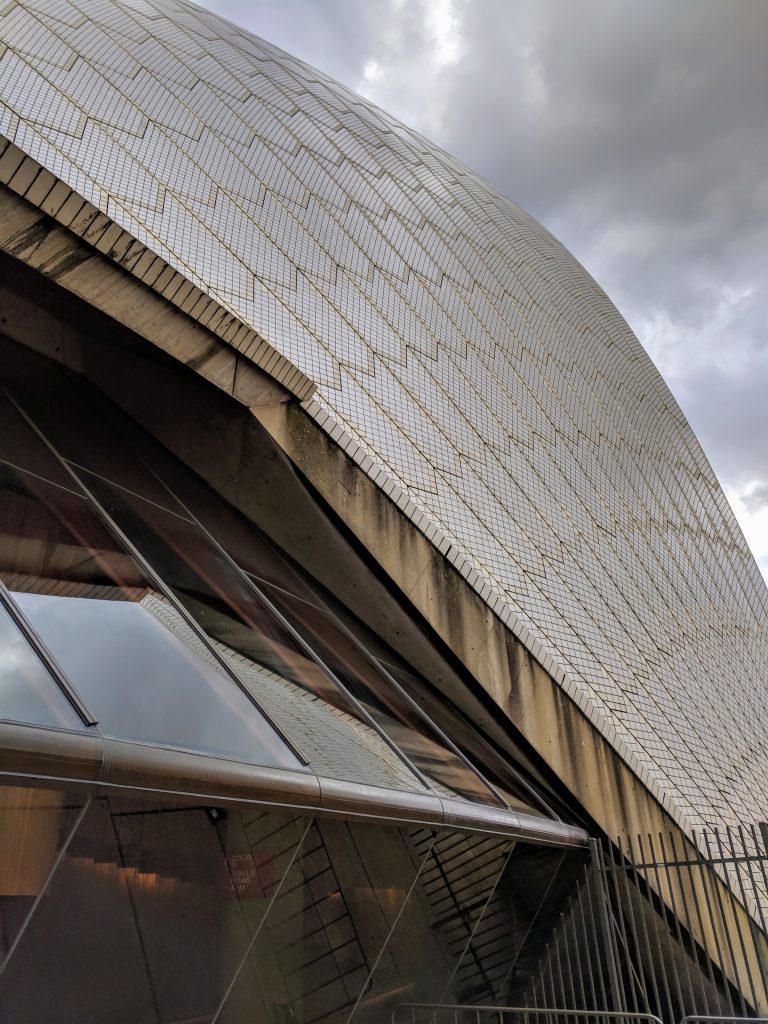 Another enjoyable Sydney activity was strolling through the fascinating exhibits of the Australian Museum, the coolest of which was the "Surviving Australia" display. Australia is widely known to have many of the deadliest creatures on the planet, some of which I'd never heard of until visiting the museum. A tiny spotted octopus that carries enough poison to kill more than twenty adult humans in minutes? A spider with a deadly bite that looks like a giant blood-sucking tick? Who knew? (Although maybe I would've been better off NOT knowing!) If you don't mind adding fuel to your nightmares, it's a fun place to explore.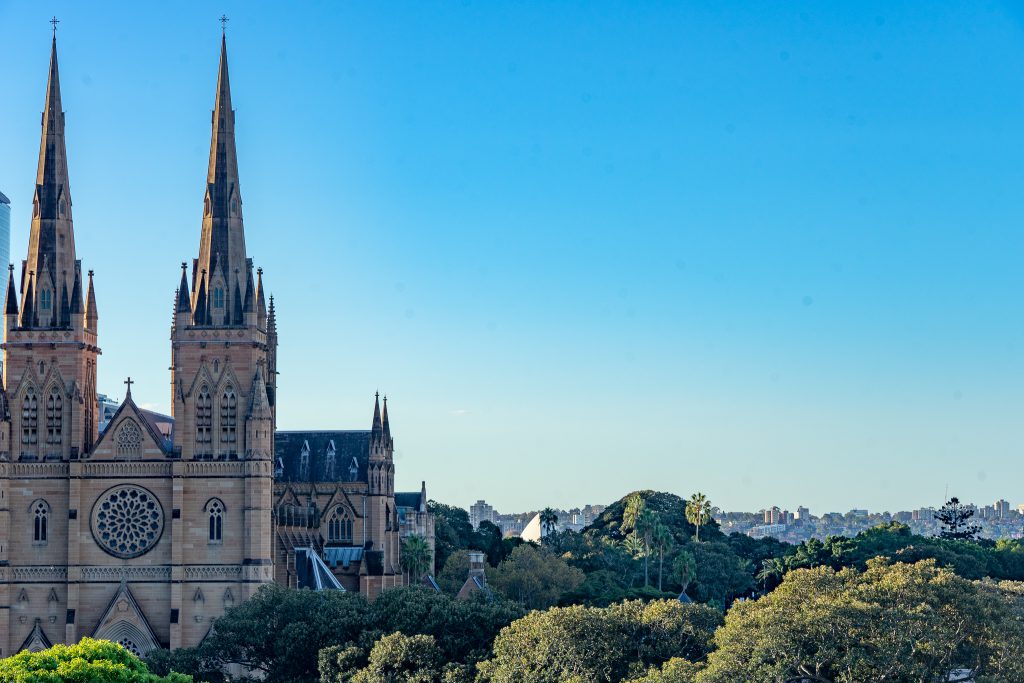 The day we grew weary of urban adventures was conveniently the only rainy day we had in Sydney. We took the opportunity to have a lazy day in, venturing out of our studio apartment just once to walk to the Italian deli up the road to buy ingredients for dinner. Spending cozy days at home is something we've missed a bit during our travels, and every once in awhile, when we're physically and mentally spent, we stay in our pajamas all day and do nothing. Being in new places all the time excites and energizes you, and sometimes it's difficult to slow down (as I've mentioned before, we both have big cases of travel FOMO) but rest days are essential for recharging. Our chill day in Sydney was one of the best we've had in awhile (and there haven't been many lately between hiking in Nepal and road tripping around New Zealand!) There's nothing quite like that snug feeling of being at home while rain beats against the windows and something yummy bubbles on the stove.
Ultimately, our week in Sydney flew by, and though we considered adding a second chapter to our Australian adventure in Melbourne or Brisbane, an excellent flight deal from Sydney to Madrid decided the next part of our journey for us. It was time to head to Spain, one of my favorite countries in the world, where a European summer awaited.
Until next time, goodbye from Australia.