Sevilla and Granada: Sangria and Spring Sunshine in Spain
There's nothing quite like spring in southern Spain. Abundant sunshine illuminates flowers and trees that have exploded into blooms in every imaginable color. White-washed buildings with amber rooftops appear to glow in soft evening light. Cafe seating spills into the streets, and people gravitate outdoors to savor an espresso or share a pitcher of citrus-infused sangria.Sevilla is old Spain. It's what many Americans likely imagine when they picture the country: narrow, winding streets with buildings painted in a rainbow of yellows and pinks and reds; ornate wrought iron balconies adorned with cascading flowers; leafy orange trees planted in medieval squares. To put it simply, Sevilla is stunning. It's impossible to visit and not fall a little in love with it.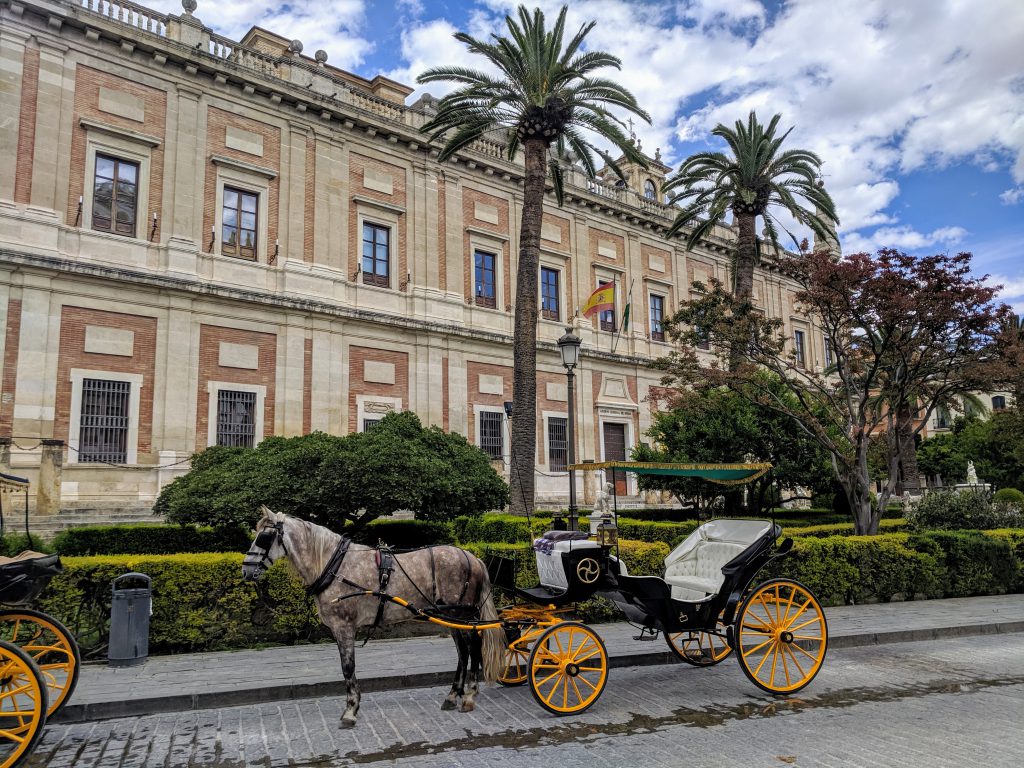 We arrived in Spain's fourth-largest city on a quintessential spring afternoon. The weather was perfect, with cloudless skies and temperatures in the low 70s. The city's lavender-hued jacaranda trees were in peak bloom. The summer tourist crowds hadn't yet showed up, and while it certainly wasn't empty, the amount of visitors gave everything a lively rather than frenetic feel.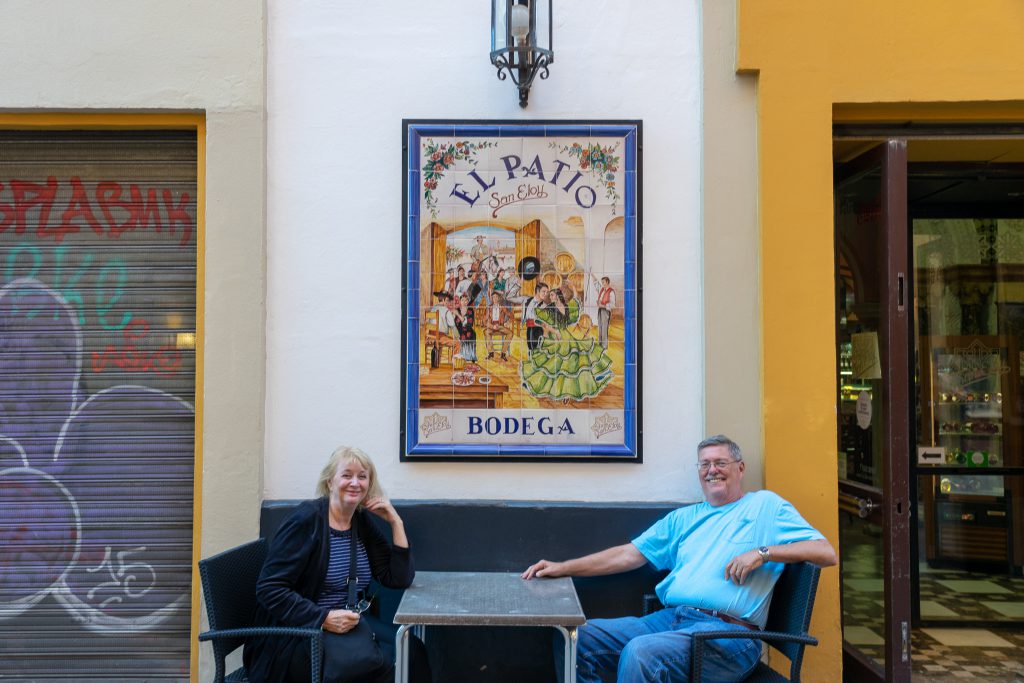 Our first order of business after checking into our hotel was finding lunch. We ordered heaping plates of paella, perhaps Spain's most famed national dish, at a restaurant down one of the Santa Cruz neighborhood's windy streets. Paella consists of a risotto-like rice seasoned with saffron and bay leaves, and is cooked with seafood, chicken, pork, or vegetables. The paella Mike and I enjoyed that first day with his mom and stepdad, who accompanied us to Sevilla, was delectable.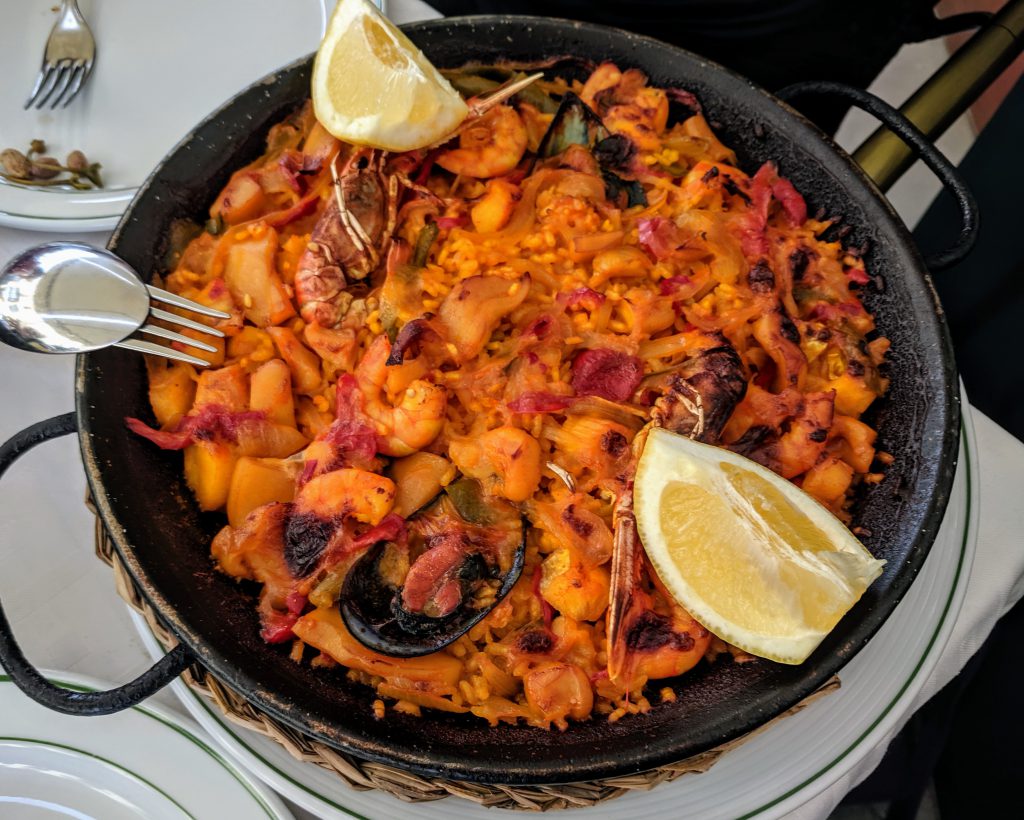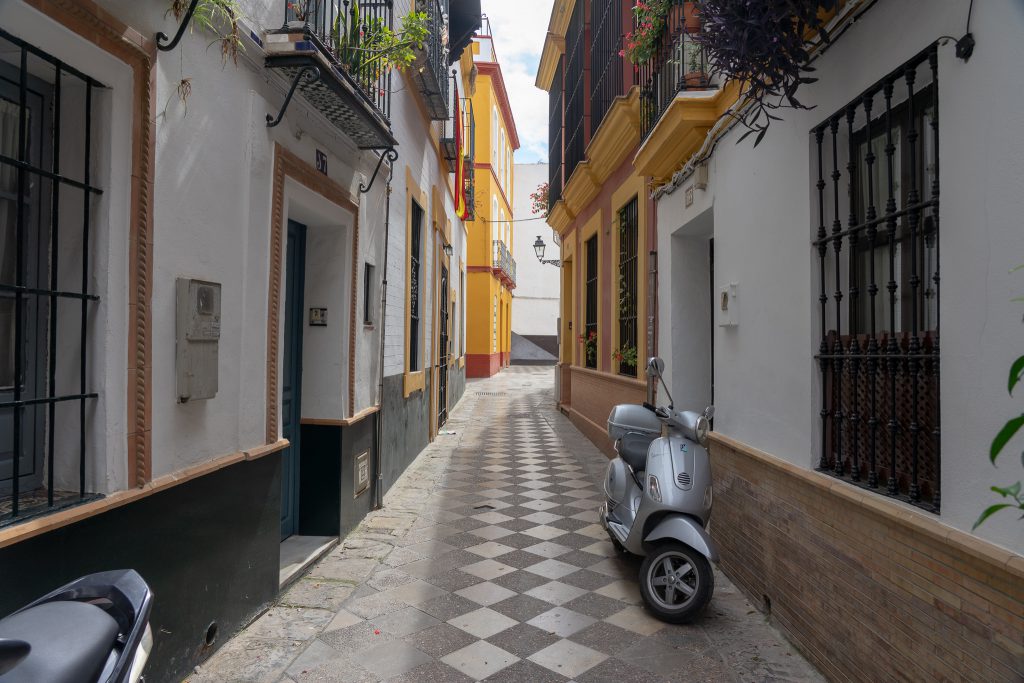 The highlight of our time in Sevilla was an afternoon visit to the Real Alcázar, or Royal Alcazar Palace. The palace was primarily built by the country's Moorish rulers, who controlled Spain from the eighth century until the Christian reconquest in the 1400s. The architecture inside is a magnificent mixture of Islamic and Gothic styles. It is the oldest palace still in use in Europe (the Spanish royal family maintains a residence upstairs), and there's a sprawling, splendid garden within the complex as well, full of fountains, shaded paths, and quiet areas for retreat. The palace's most recent claim to fame is its appearance in the fifth season of Game of Thrones, for which it was used as Dorne.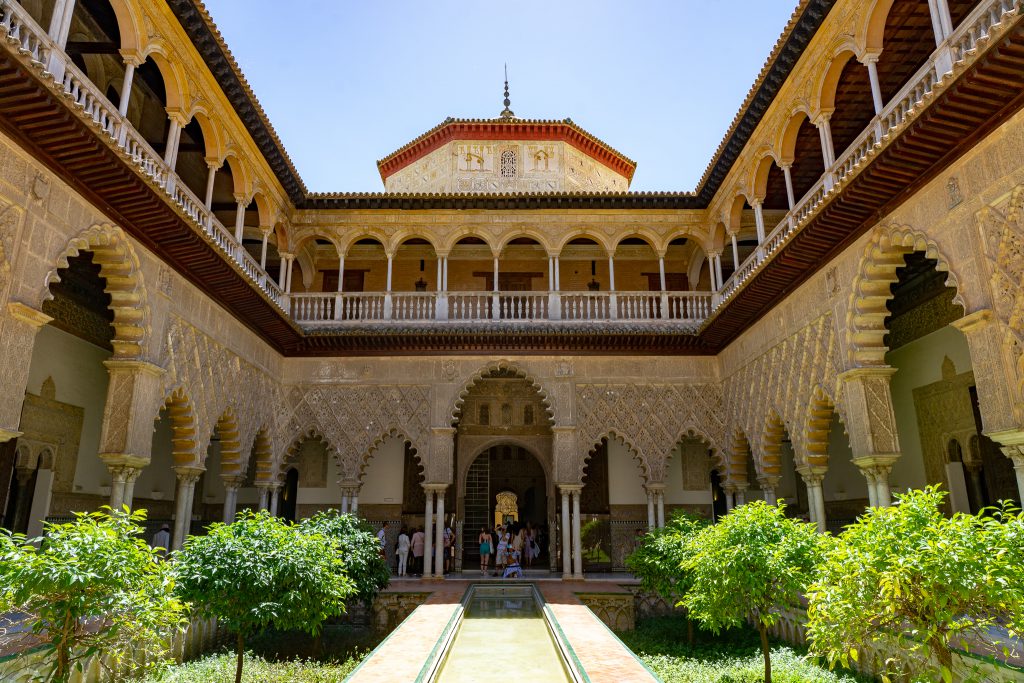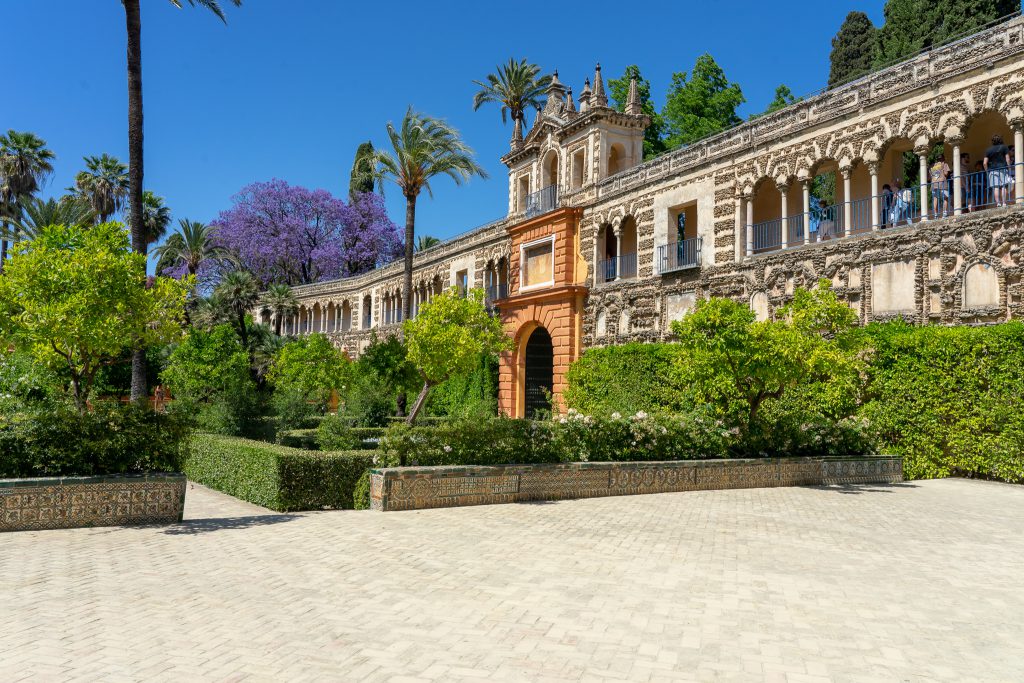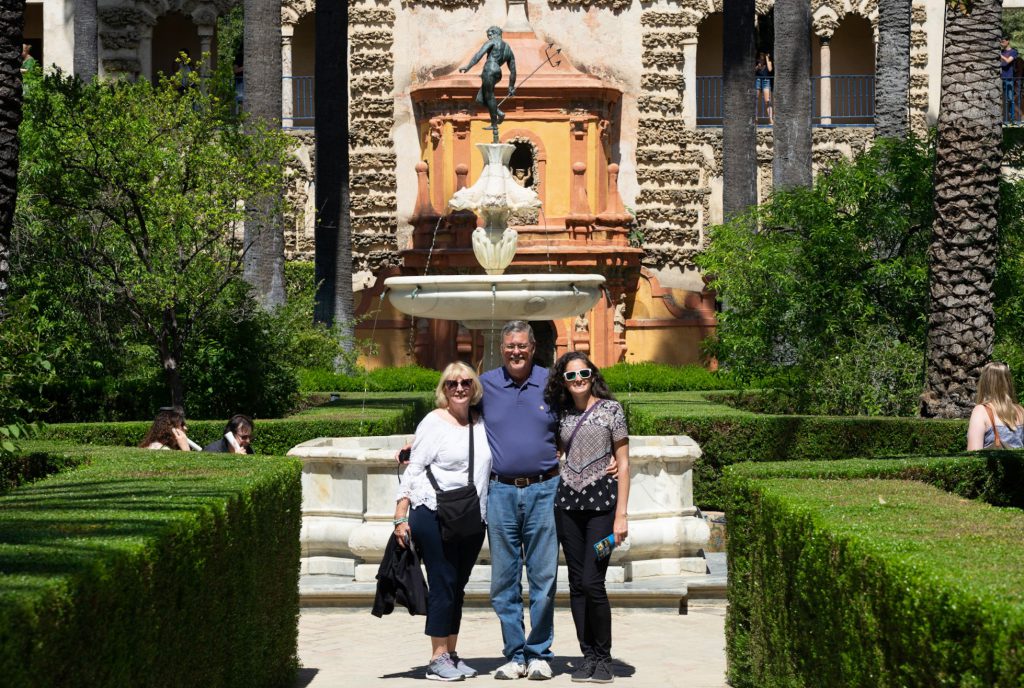 That night, we attended a performance at La Casa del Flamenco. Flamenco, a uniquely Spanish art form that originated in southern Spain, combines folk song, dance, and guitar to mesmerizing effect. Percussion sounds are provided by the singer or dancer via hand clapping, foot stomping, finger snapping, or the use of castanets. Attending a flamenco show is an experience I highly recommend, especially if you're in southern Spain's Andalucía region, where authentic performances are offered in small venues instead of giant tourist-oriented theaters.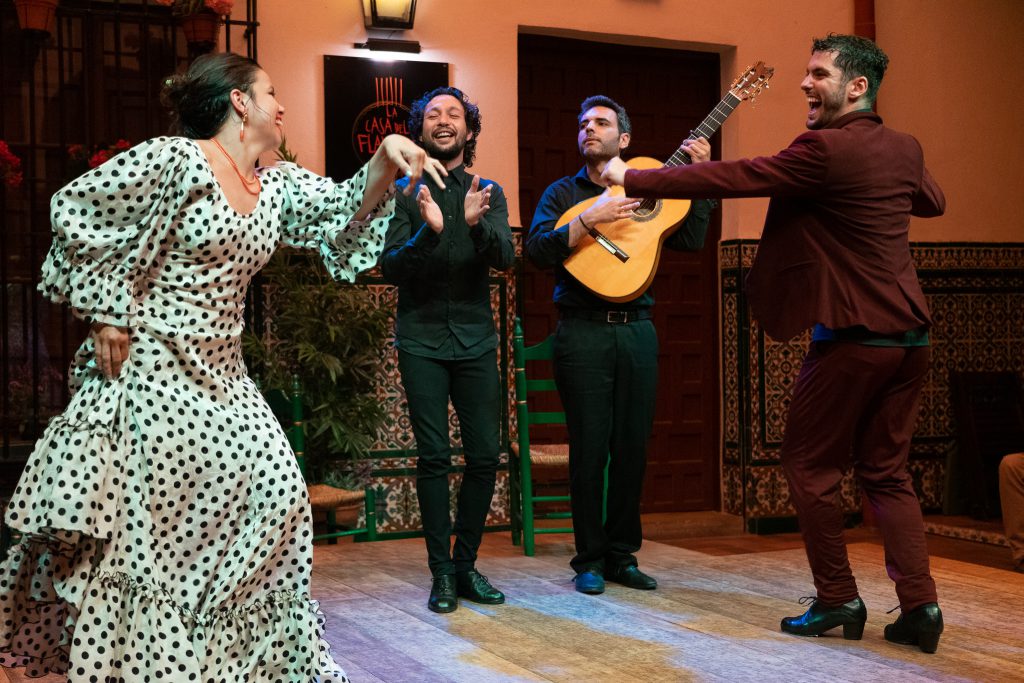 On our last full day, a Sunday, we spent the morning walking through María Luisa Park, stopping to browse local goods at the market before meandering along La Plaza de España, a massive square built for the Ibero-American Exposition of 1929 (it's also where scenes in the 2002 movie Star Wars Episode II: Attack of the Clones were filmed.) In the afternoon, we headed to the Sevilla cathedral, the third-largest church in the world, completed in the early 16th century. Legend has it that the men in charge of its construction said, "Let us build a church so beautiful and so grand that those who see it will take us for mad."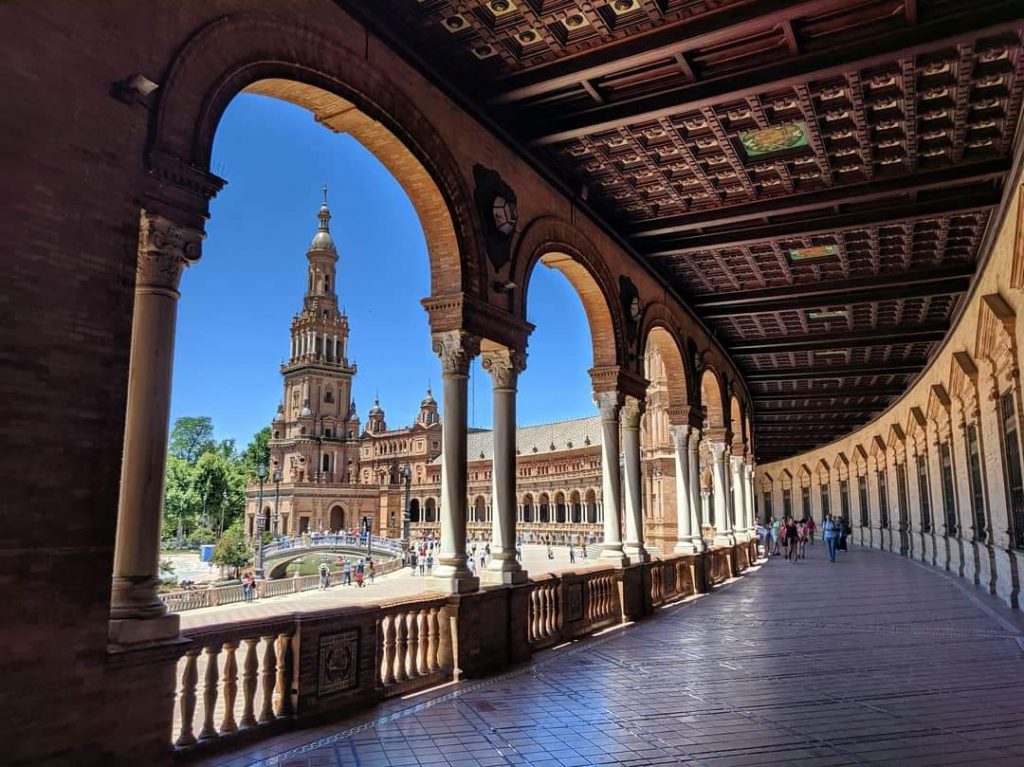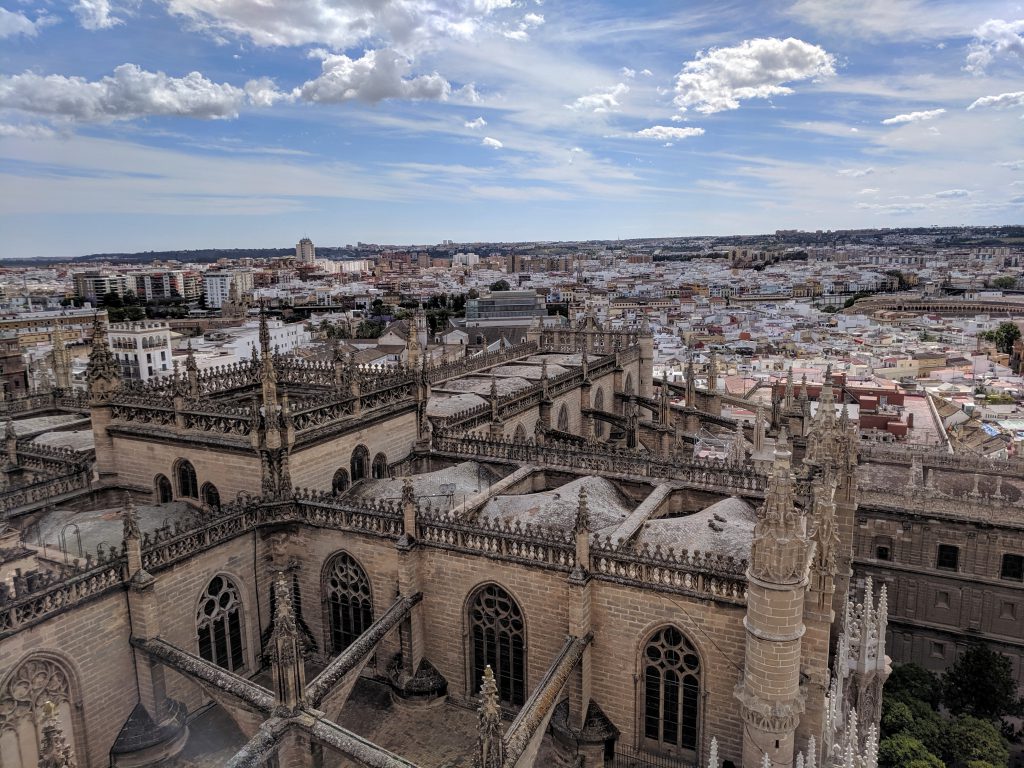 While the interior is impressive, it isn't (in my opinion) quite as spectacular as some of Spain's other cathedrals. The best part about visiting is climbing the Giralda bell tower, attached to the cathedral and built on the ruins of an Islamic minaret (a mosque once stood on the site of the church.) From the top of the tower, visitors can enjoy panoramic views over Sevilla, which include glimpses of the Real Alcázar, as well as Sevilla's bull fighting ring.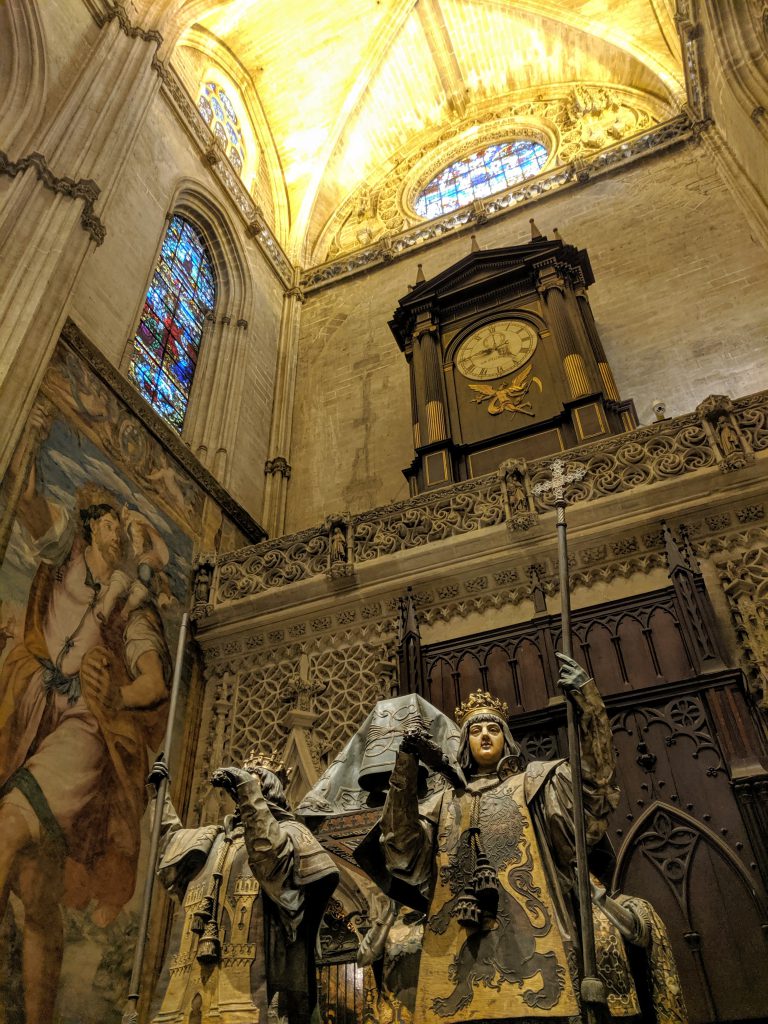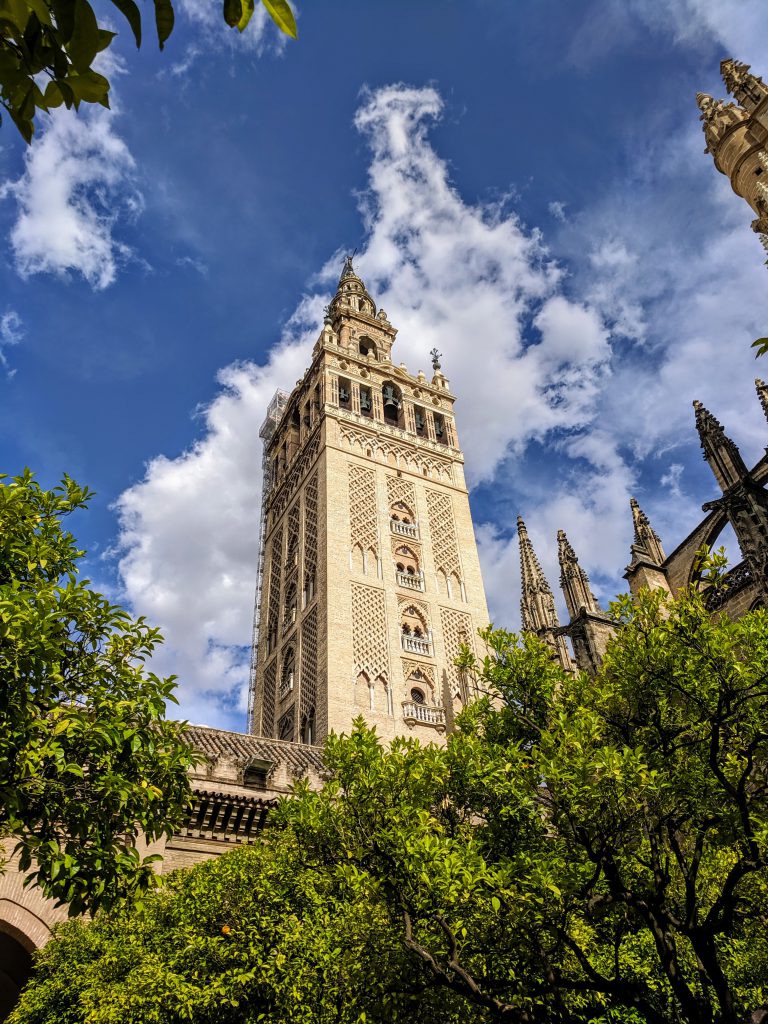 After bidding farewell to Mike's mom and stepdad, Mike and I rented a car and drove east to Granada. We had plane tickets from Madrid to Dubrovnik on a set date to meet friends in Croatia, but still had a few more days to enjoy Spain before it was time to move on to our next country. We considered the coastal cities of Cádiz or Málaga before ultimately deciding on Granada, another gorgeous southern Spanish city.
Granada is known for the Islamic influences in its architecture, food, and culture–it's where the last of Spain's Moorish rulers lived until they were expelled from the country by the Catholics in 1492. Granada is most famous for the Alhambra, a wonderfully preserved royal palace and fortress from Moorish times. I was eager to share the city with Mike after visiting twice previously, once when I came to Spain with my high school Spanish class and a second time when I studied abroad.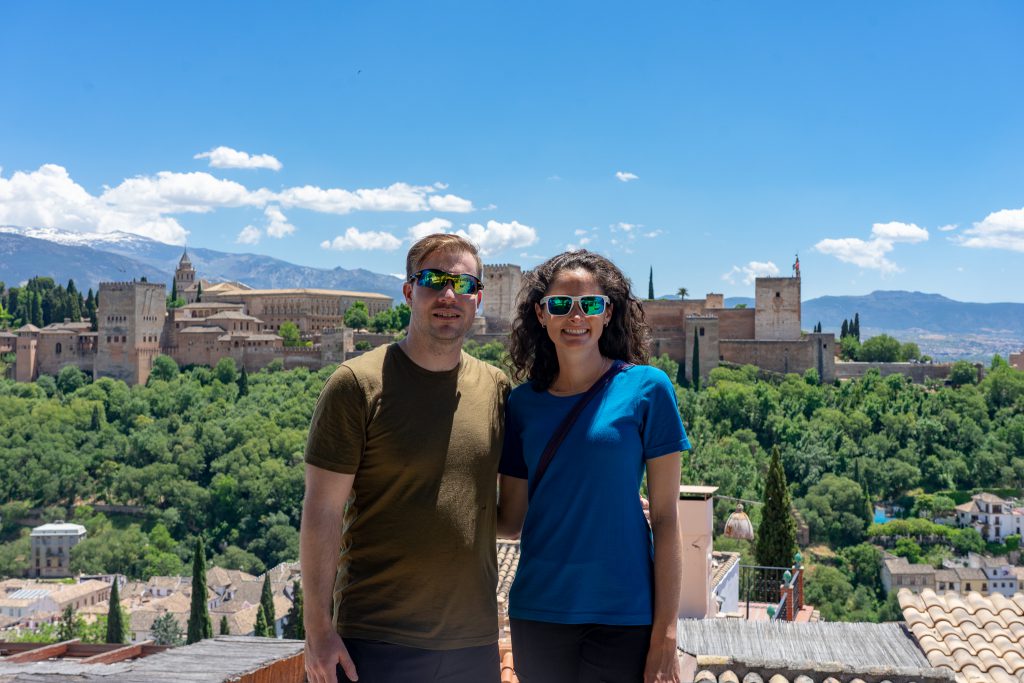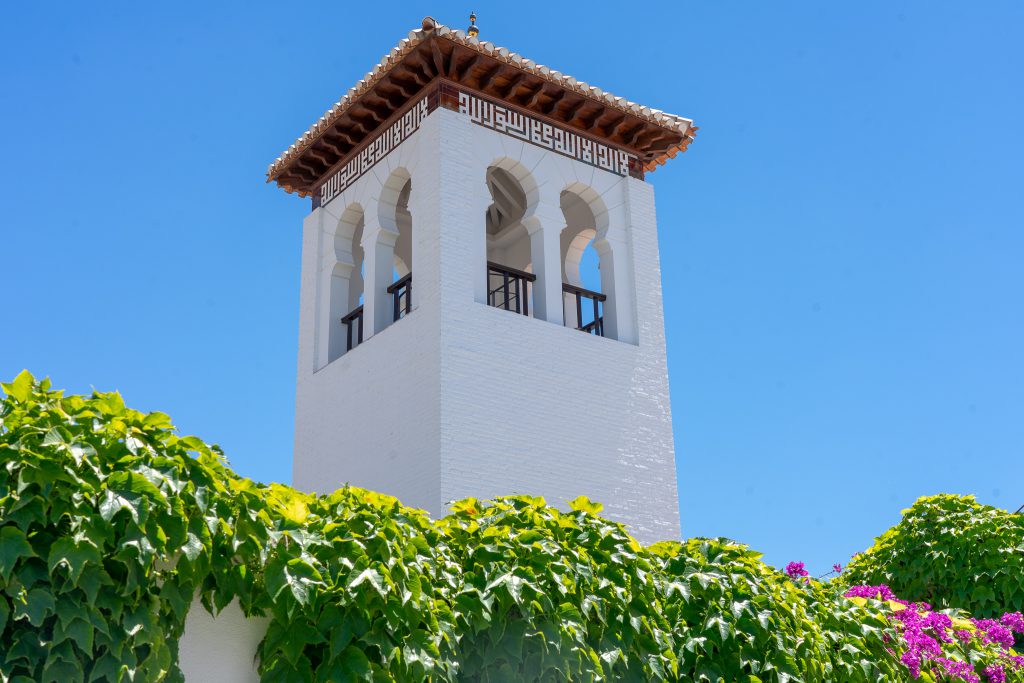 Rather than navigate Granada's extremely narrow historic streets in our rental car, we booked an apartment in a quiet village twenty minutes outside town. We figured we would use the city's light rail system to get downtown instead (Granada, like every metropolis in Spain, is well-connected when it comes to public transportation.) On our first evening in the village, we walked to the local pub to grab a late dinner, immediately catching the attention of the residents, who paused to gaze at us with curiosity. This didn't make us feel uncomfortable, however–we guessed that strangers were such a rare sight that it would be difficult not to stand out! This hunch was confirmed when we sat down to eat at the pub and were approached by a friendly young couple, who heard us speaking English and couldn't resist coming over to greet us.
We loved the overall vibe and setting of the village, which was located on a hillside with tranquil views over horse pastures and the snow-capped Sierra Nevada mountains (you may not think of Spain as a place with snowy mountains, but Europe's most southerly ski resort is located in the Sierra Nevada range.) Although Mike and I enjoy city tourism, spending time in the mountains is what we love best. Our rural apartment was a perfect retreat to return to each evening after sightseeing in Granada.
Granada is a lovely city for roaming. We had fun getting lost in the labyrinth of corridors in the Albayzín neighborhood, the ancient Moorish quarter of the city, discovering hidden cafes, bars, and bakeries. As in Sevilla, the city was in full bloom, and there were bright flowers adorning nearly every window. We found one bar carved into a subterranean cave that had the best sangria we've tasted in our lives. It was seasoned with cinnamon and anise, and mixed with just the right amount of sparkling wine to give it a bubbly and refreshing tang. It was heaven. If Spain tasted like something, it would be that sangria.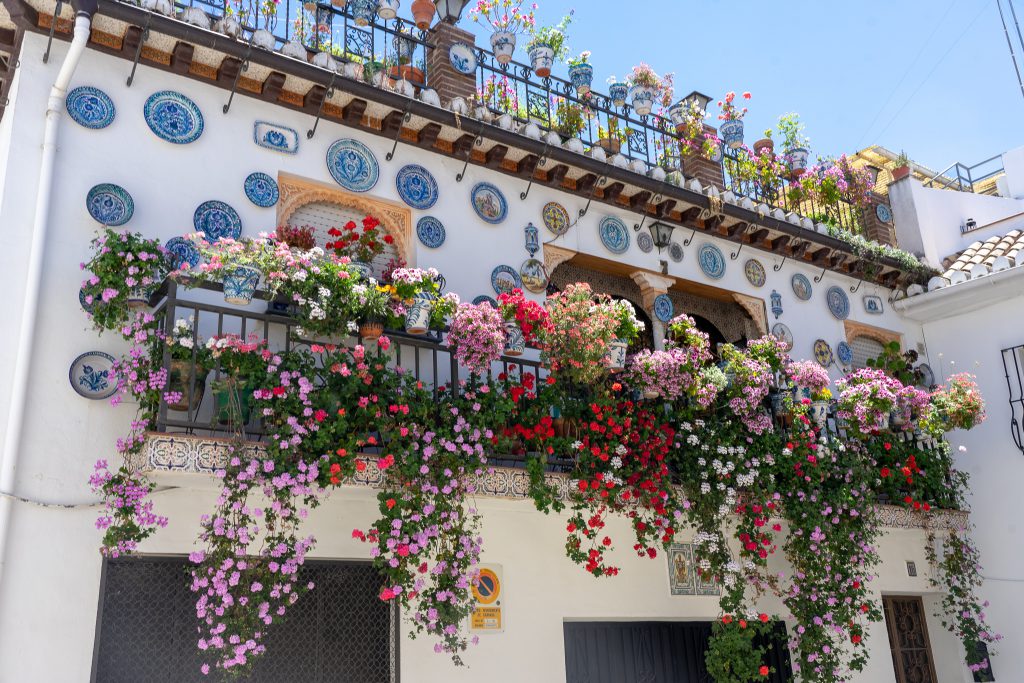 Granada is also one of the few remaining cities in Spain that serves free tapas with every drink you purchase. When you sit down and order wine, beer, or a cocktail, a delicious snack magically appears along with it. And forget bowls of mixed nuts–you get actual food, like Spanish-style potato omelettes, roasted eggplant drizzled with molasses, or seafood dip accompanied by homemade crackers. And of course, crusty bread and olive oil are ever-present on the table.
Aside from enjoying Granada's delightful food and drinks, we paid an essential visit to the enchanting Alhambra. Built in the 1200s, the extensive complex is set on a hillside of the Sierra Nevada mountains and includes a palace, fortress, and gardens. The Alhambra is touted as one of the finest Islamic buildings in Europe, with good reason. Its design is extraordinary, and the restoration work completed on its innumerable carvings, paintings, and tiles is so well done that it's easy to imagine how it must have looked when Spain's last Moorish dynasty resided there. It's a must-visit place for anyone who goes to Granada, or to Spain for that matter.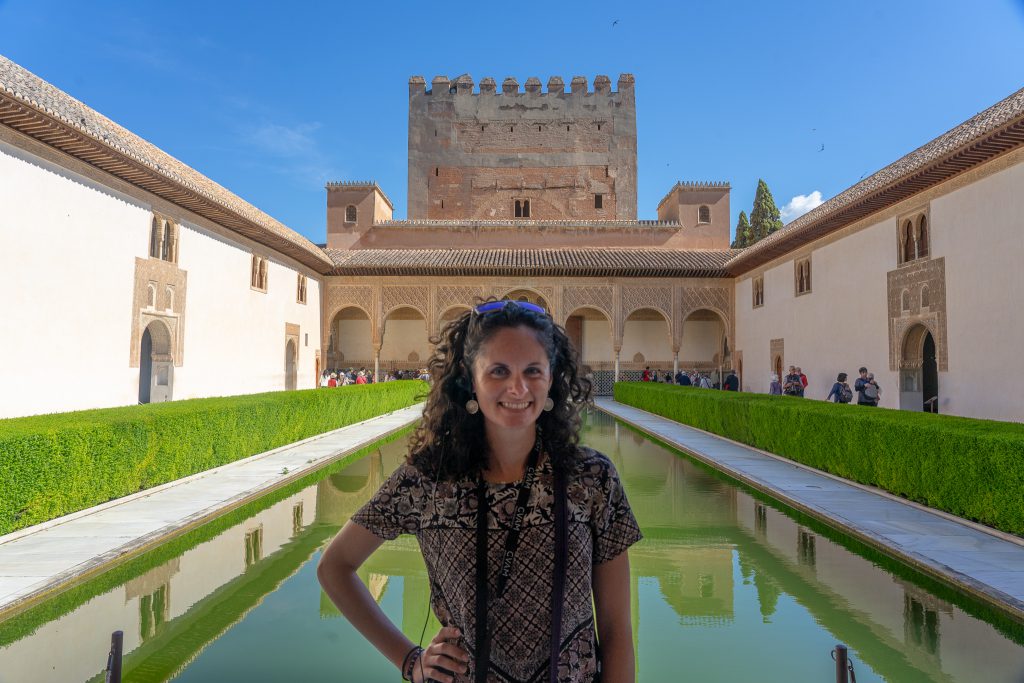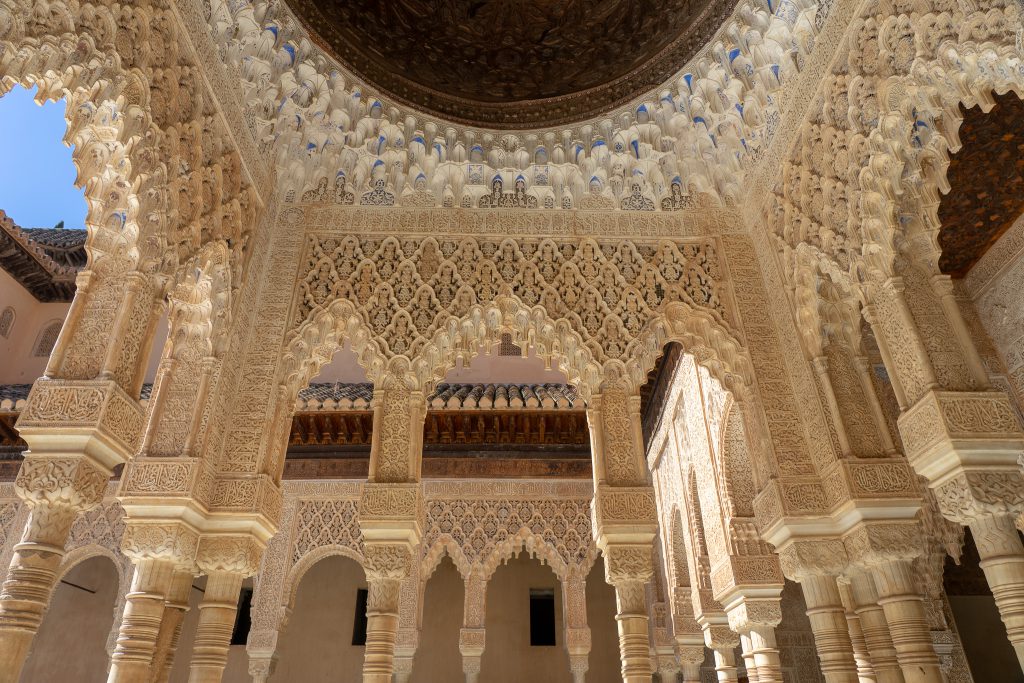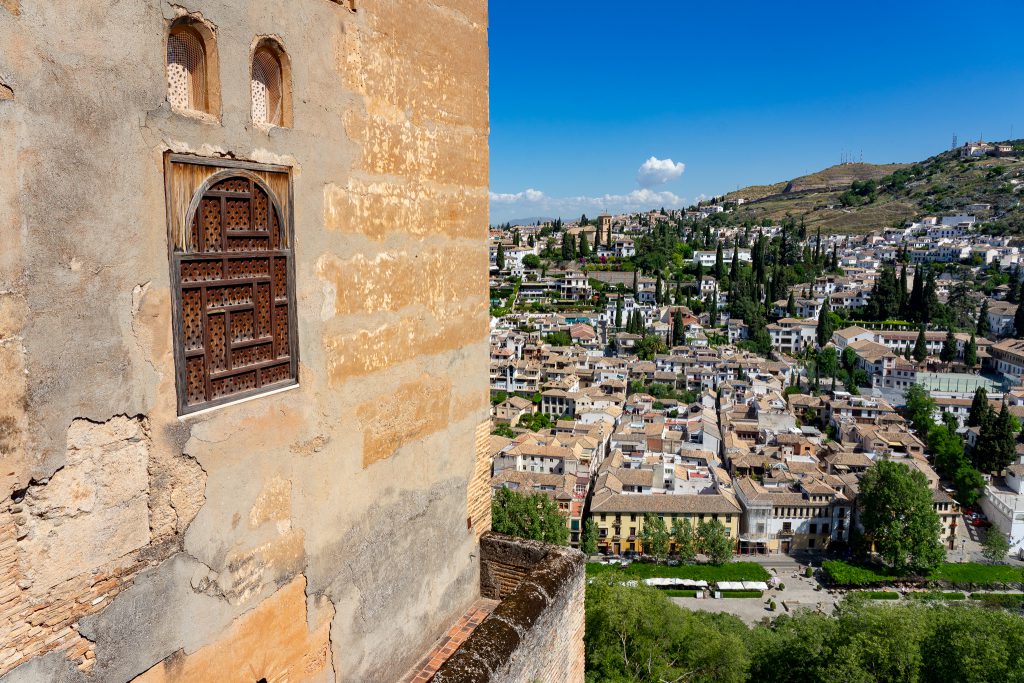 We spent our final day in Granada taking advantage of the area's natural surroundings, venturing on a hike through the dry Sierra Nevada foothills. After walking along a creek and up into desert-like mountains, we descended to the nearest town to grab lunch. Although it was a weekday afternoon, entire families were dining together, casual, unrushed affairs at tables crammed with children, parents, and grandparents. Everyone was engaged in animated conversation; not a single person was staring at his or her phone. My love for Spain was reinforced once more. Not only is Spain a beautiful country, it's a place where relationships and human connections are prized above all else. The rest–work, money, all the stressors we worry over in the United States–are secondary, almost afterthoughts. It's not a bad way to live (especially when it involves sangria.)
Until next time, adios from Spain.