Munich and Heidelberg: Beer Halls, Bike Rides, and Barbecues
Munich can't compete with most European cities in the looks department, but it has one thing the others don't: the best beer in the world.
German draft beer, which adheres to strict 500-year-old purity laws, is in a class of its own. With just one sip of fresh, crisp Bavarian lager, it's easy to understand why people from all over the planet flock to Munich every September to celebrate Oktoberfest. And there are plenty of tasty delights to accompany Bavaria's superior brews–schnitzels, sausages, and soft pretzels: oh, the joys of German cuisine! Mike, my mom, and I sampled pretzels in every variety imaginable–with and without salt, coated with cinnamon, smothered in butter, you name it. They were absolutely delicious.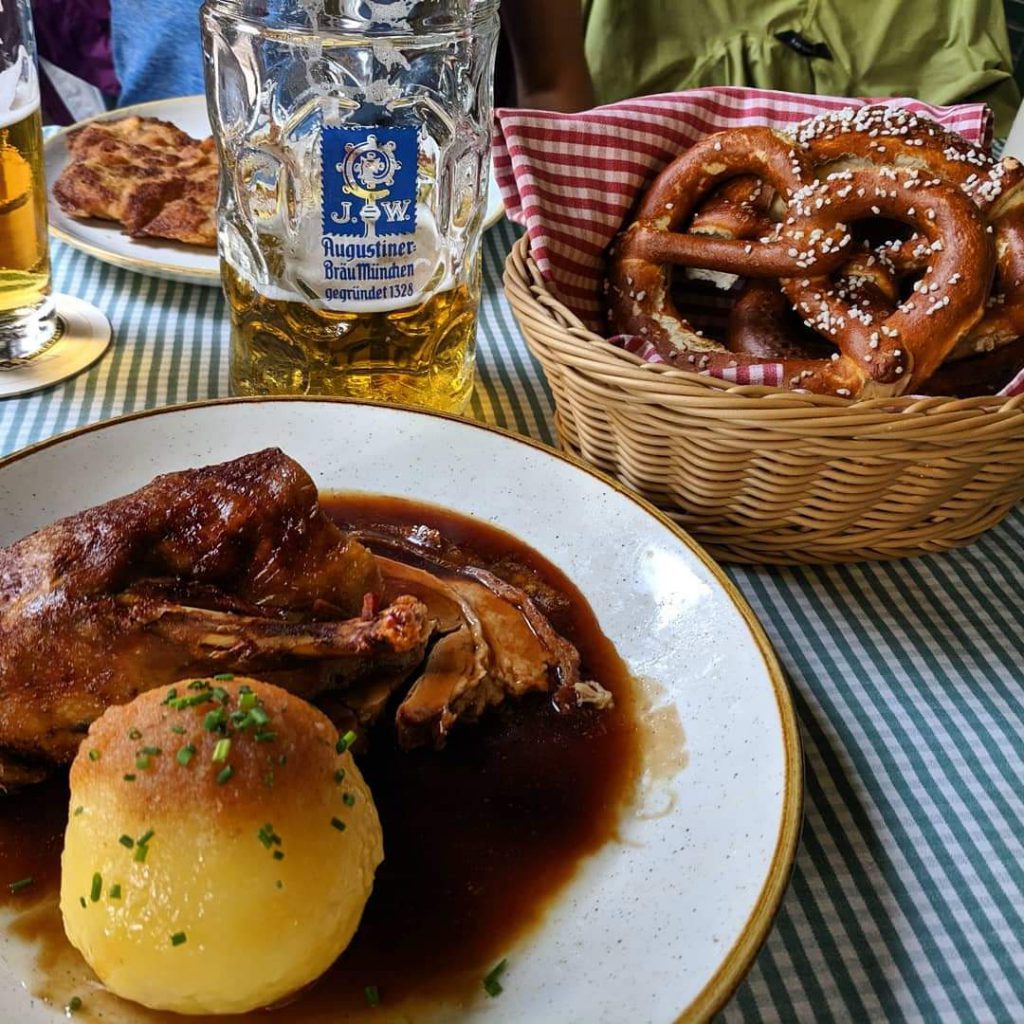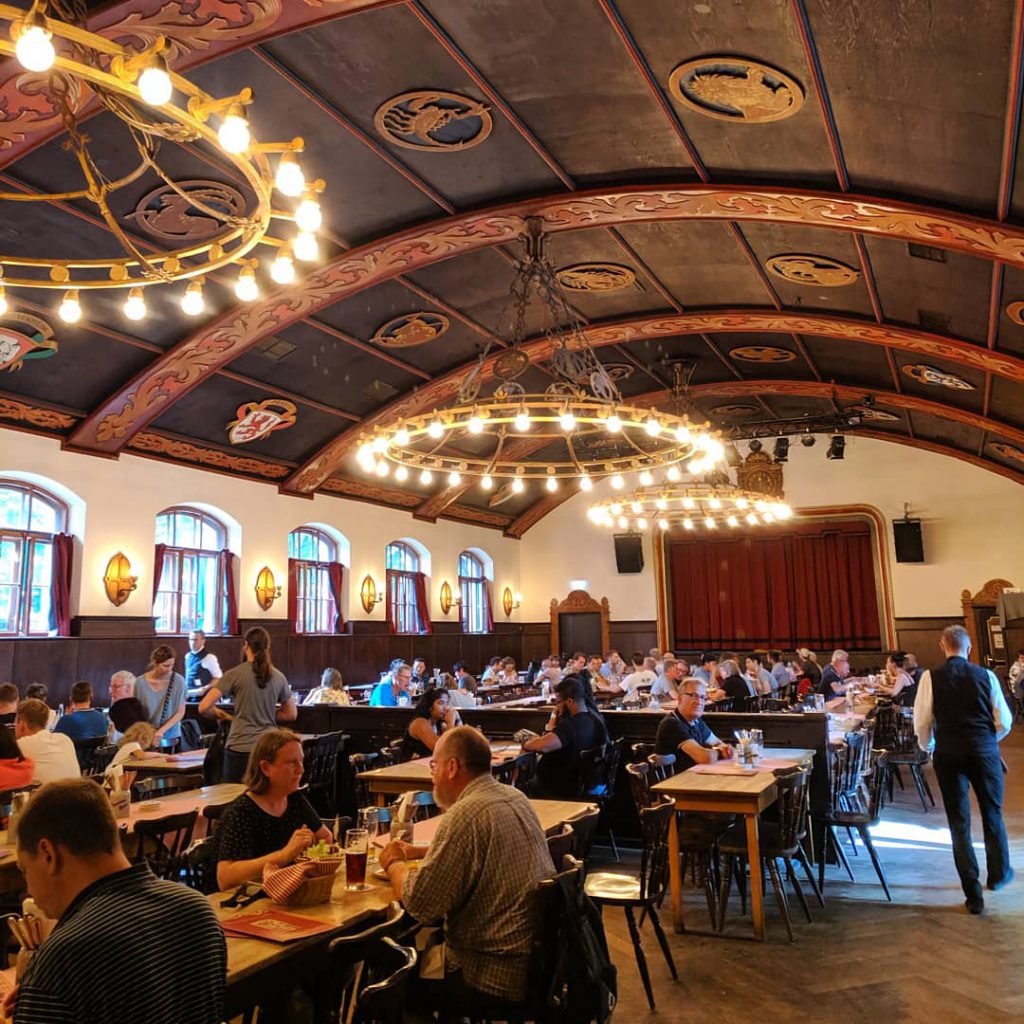 Besides dining and drinking in traditional beer halls, we mostly spent our time in Munich learning about the city's history. We visited the Dachau Concentration Camp Memorial Site (a separate post about this can be found here), and took a guided bicycle tour. 
Like Vienna, Munich is simple to navigate by bike. Our guide led us all over town on a cool morning, stopping every so often to share historical tidbits and interesting stories. We went to the famous Marienplatz, which has been Munich's main square for hundreds of years, as well as Königsplatz, a spot that infamously hosted Nazi rallies. Eventually we cycled through the English Garden, the largest city park in Europe. Despite the cloudy weather, plenty of locals were out and about playing soccer and enjoying picnic lunches. We paused to watch surfers riding waves on the manmade Eisbach river, then took a break for brews (and pretzels, of course!) at the park's landmark Chinese Tower biergarten.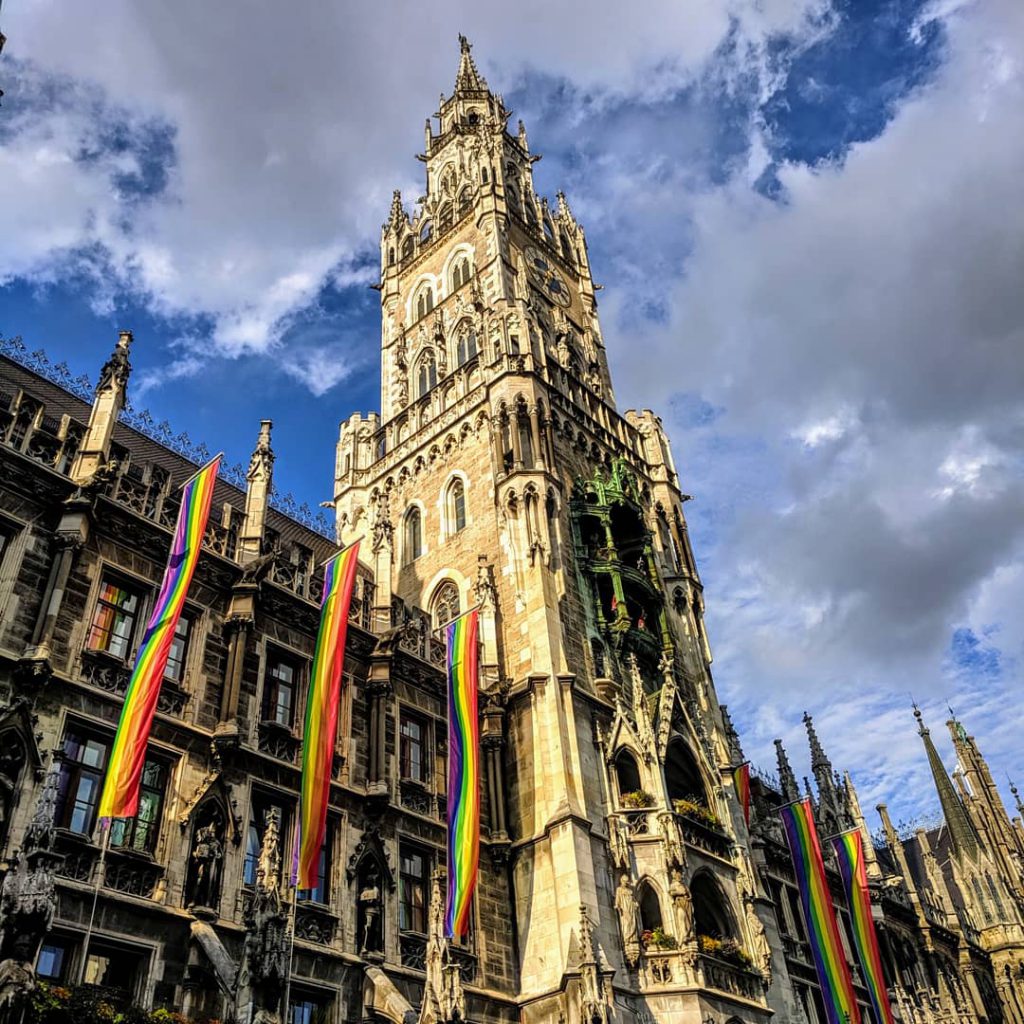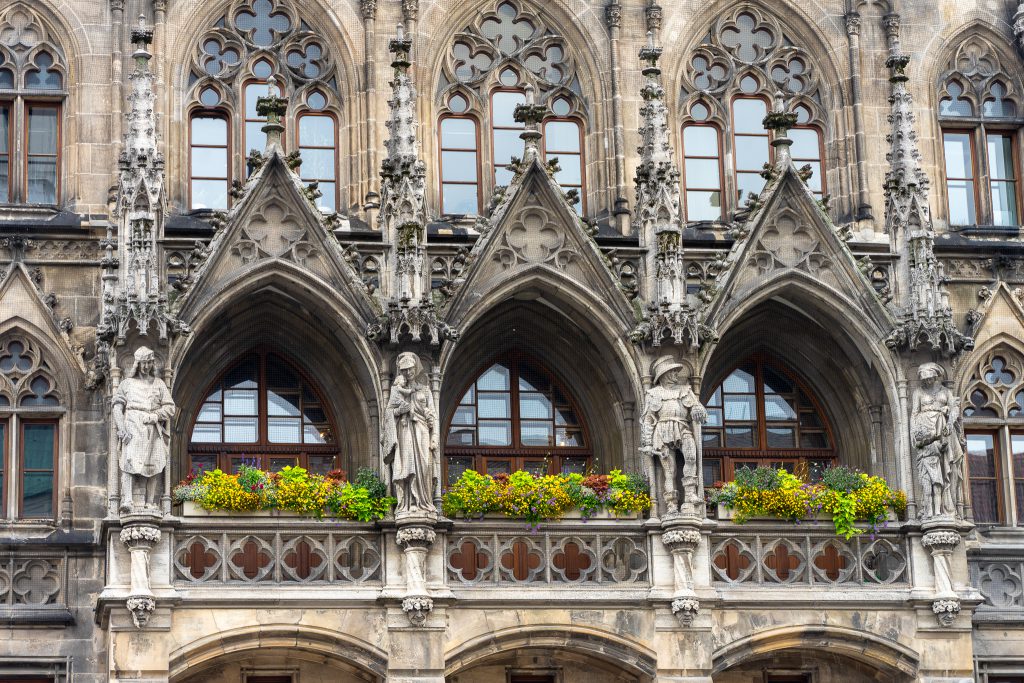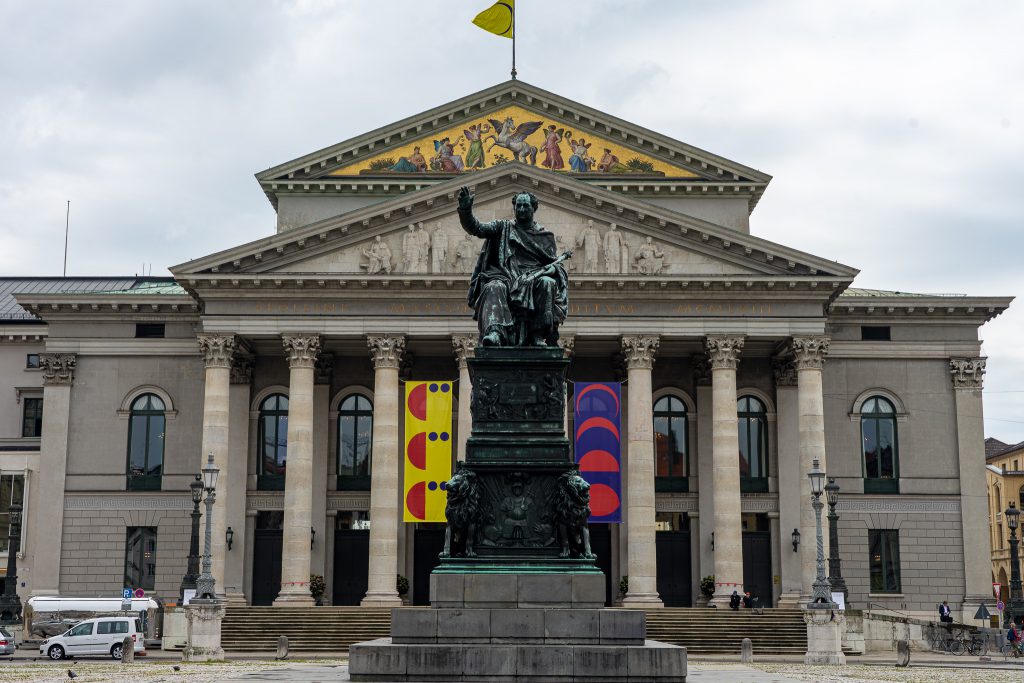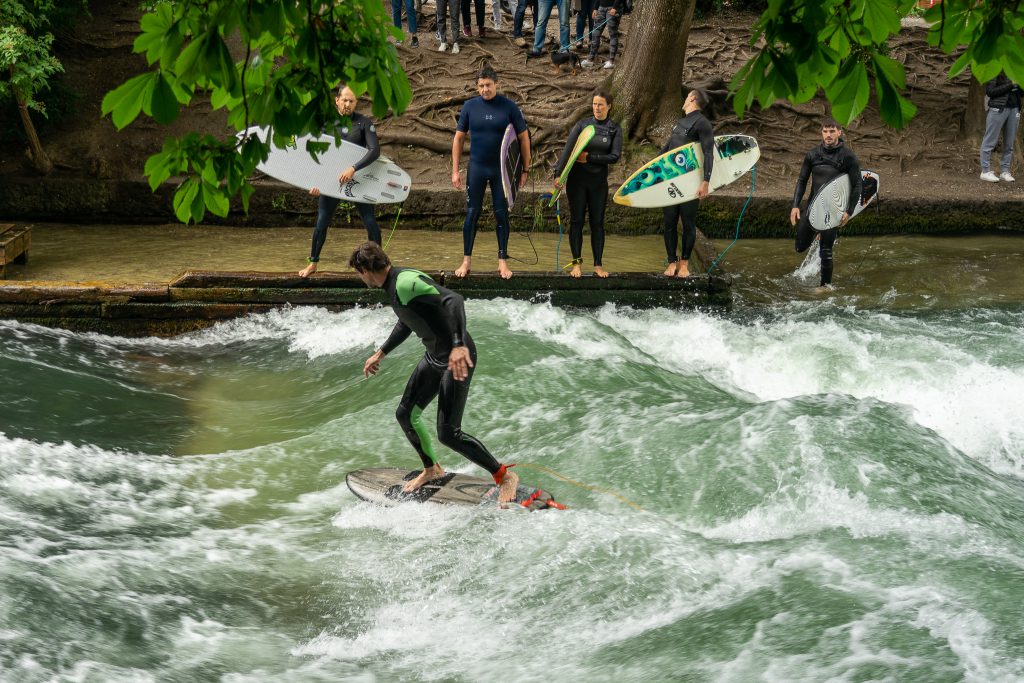 My mom and I also spent an afternoon wandering the grounds of the Nymphenburg Palace, the massive summer estate of the former rulers of Bavaria. The architectural highlight of the palace is the three story grand hall, which has remained unchanged since the mid-eighteenth century. The palace's over-the-top Rococo style was very similar to the decor in Vienna's Schönbrunn. Munich was leveled by Allied bombings during World War II, and most of the city's significant historic sites were destroyed. The Nymphenburg is one of just a few that escaped damage, and therefore is well worth a visit.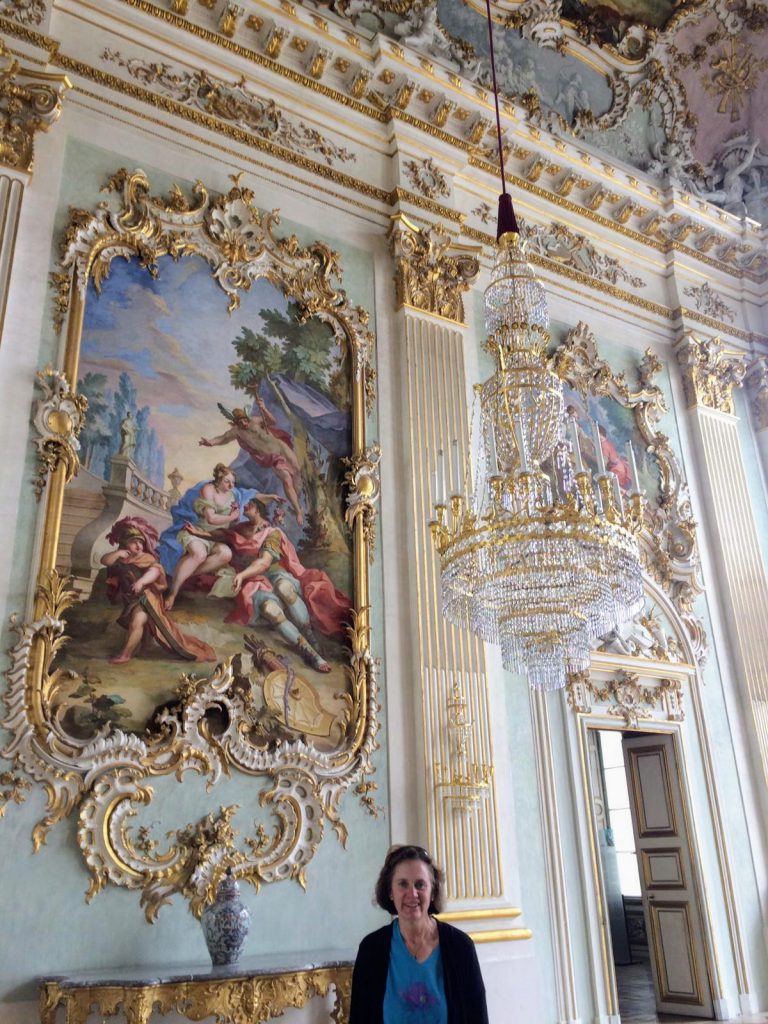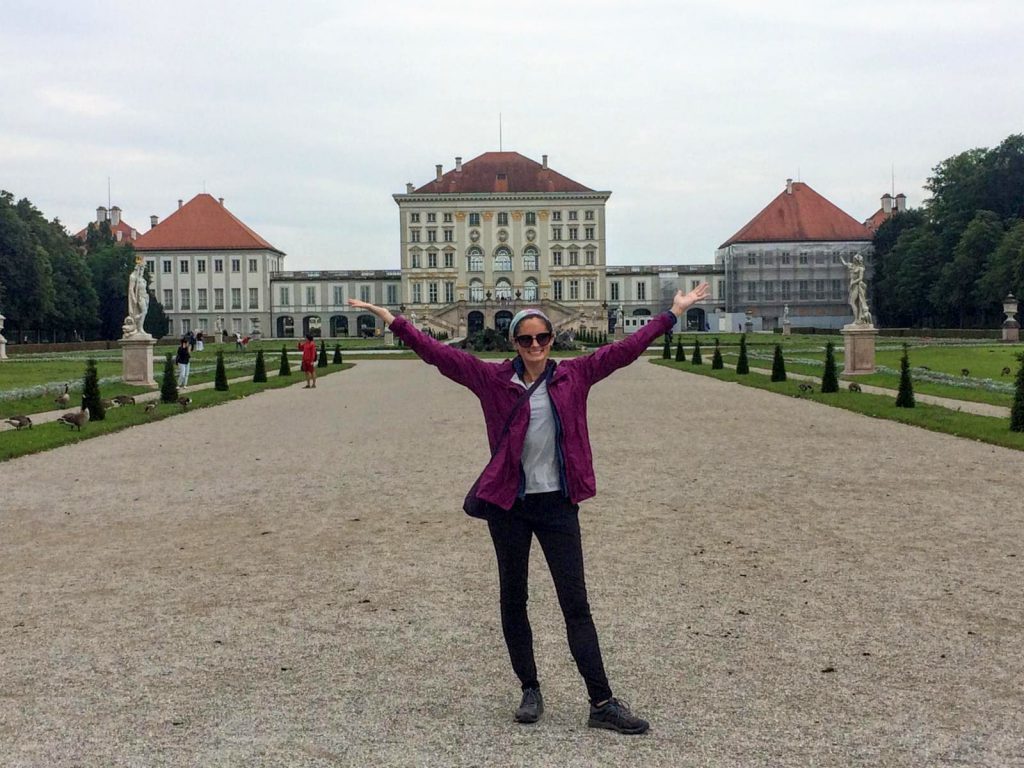 In my opinion, Munich lacked the liveliness of other cities like Budapest and Prague, but it's understandably a sought after place to live. The economy is booming, and there are tons of job opportunities (with pricey housing costs to match.) The infrastructure and public transportation are top notch, and the neighborhoods are packed with green spaces and biergartens. If you were planning a move to Germany, it would be a wonderful place to call home. 
All too soon, we were bidding farewell to my mom as she caught her flight home, and Mike and I were boarding a train for the small city of Heidelberg. Heidelberg is exactly what I imagined when I pictured a romantic German village, with its narrow streets, market squares, and charming historic buildings. The picturesque university town's beauty is only enhanced by its riverside setting and the ruined castle that looms above it on a hillside. Unlike the neighboring industrial city of Mannheim, Heidelberg held little strategic interest for the Allies during the Second World War, so it escaped unscathed from bombings. It's an insanely photogenic city, full of original architecture from the Middle Ages and Renaissance.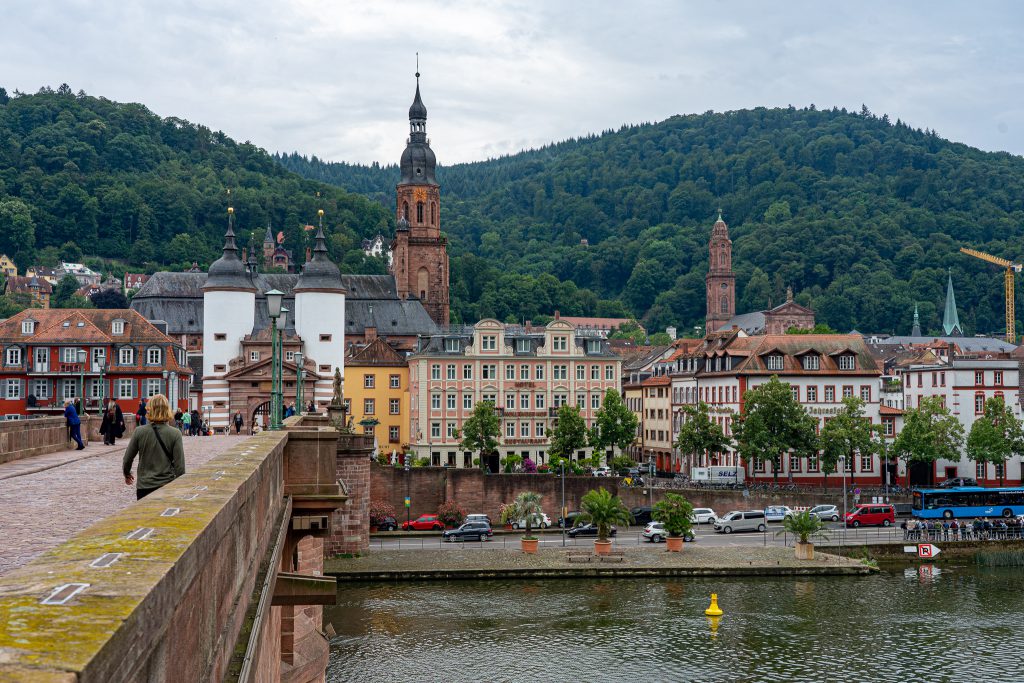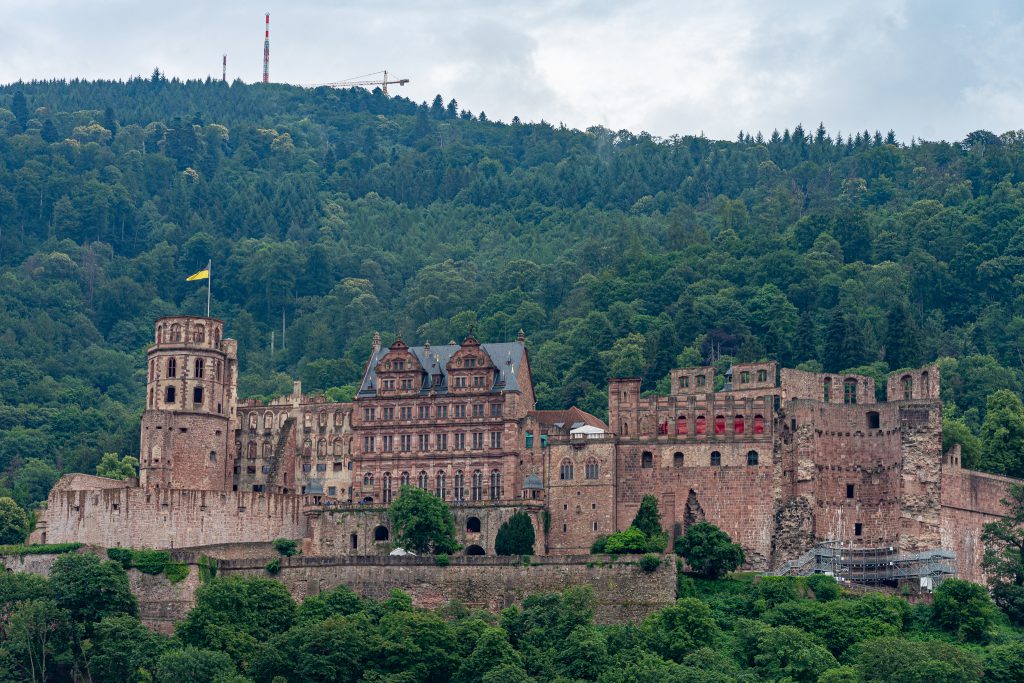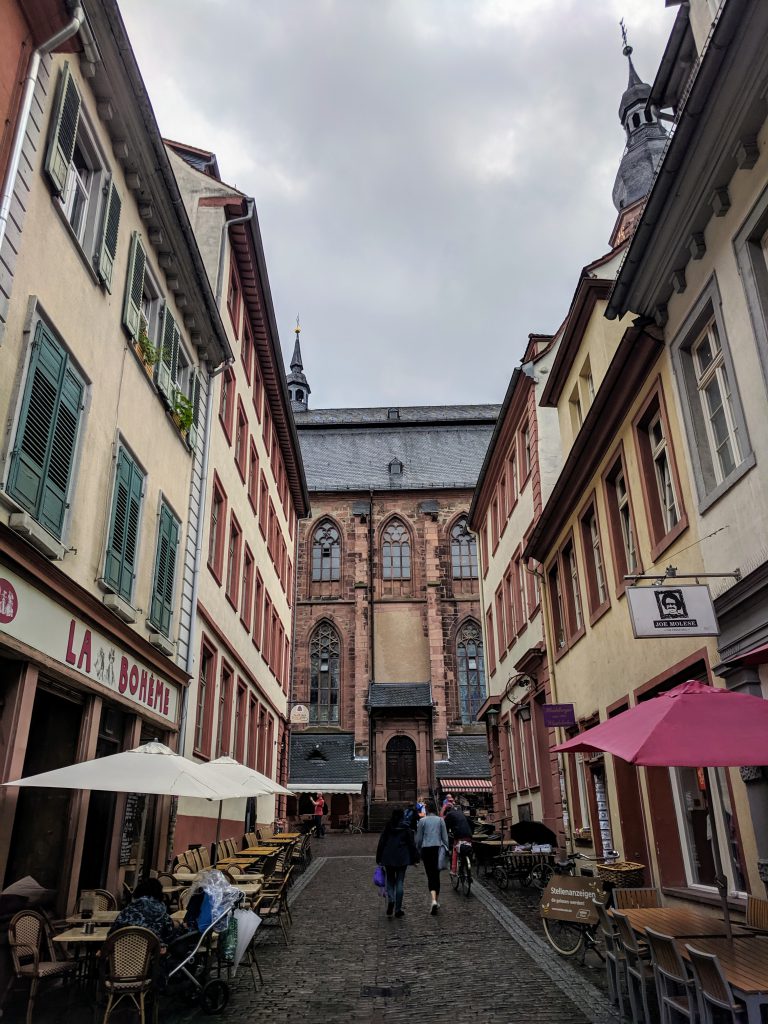 The highlight of visiting Heidelberg, however, was seeing our friends Theresa and Alejandro and meeting their new baby girl. We spent two fun evenings together catching up, and Theresa's parents were even kind enough to host us for a summer barbecue. (Mike got to grill for the first time in ages–a warm weather activity he's been missing!)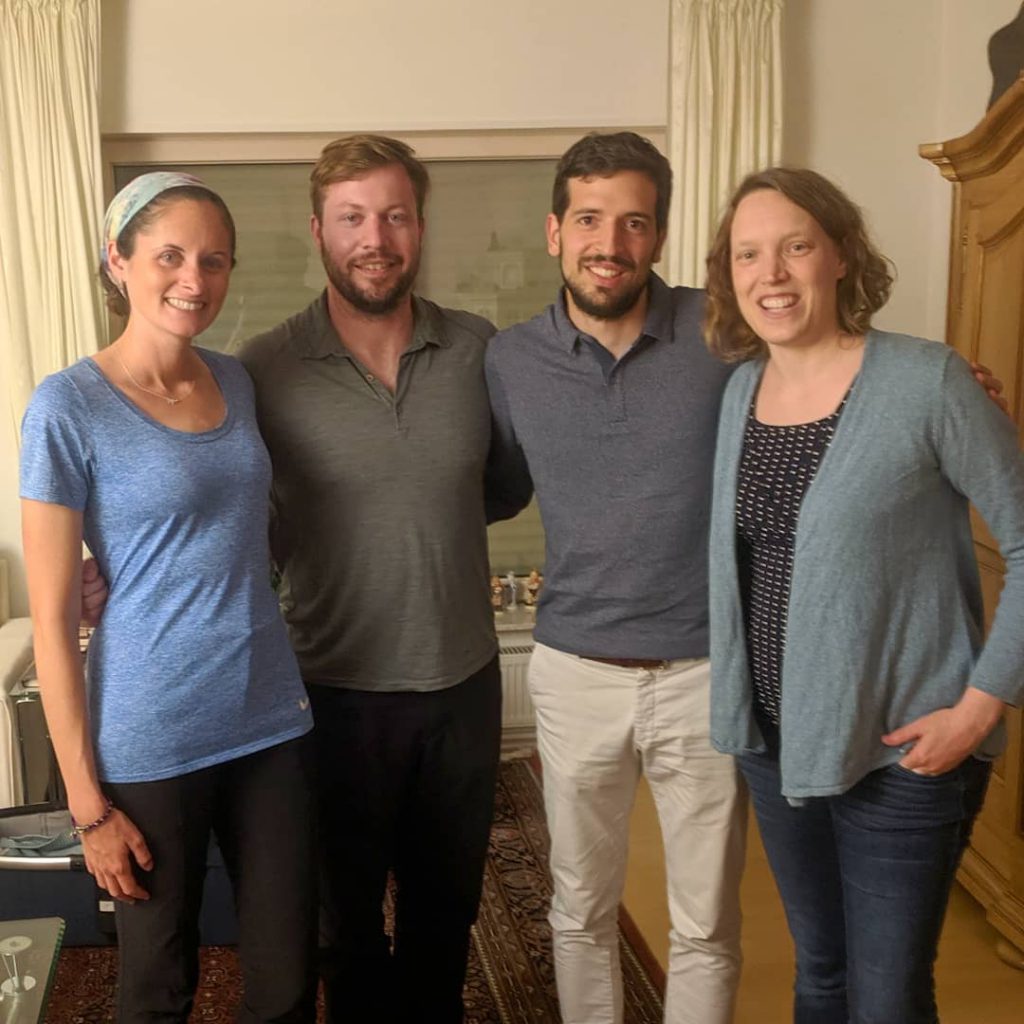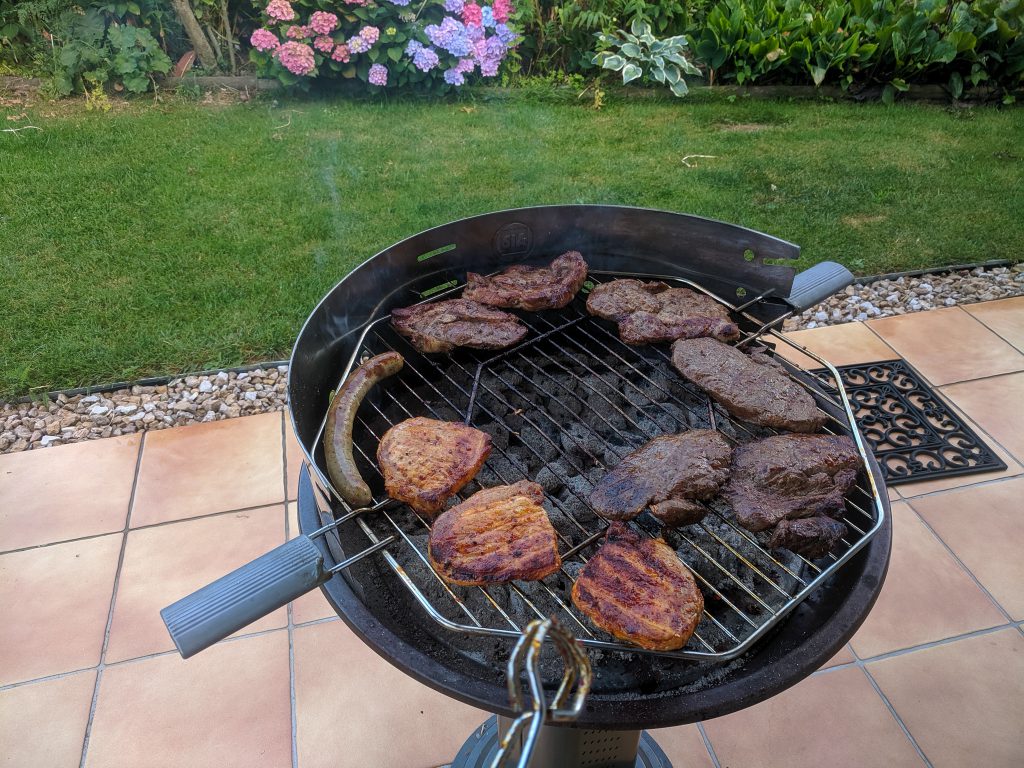 As much as we were enjoying Europe, we were beginning to crave the chaos and color of more challenging destinations. In our minds, there are two types of travel: the easy kind (visiting orderly, westernized countries, like Germany) and the difficult kind (going to comparatively undeveloped places where you have to rough it more, like Nepal.) The longer we do one type of travel, the more we crave the opposite (the grass is always greener on the other side, right??) 
Travel preferences are a personal thing. Some people might love the idea of a luxury European river cruise, for example, but others might think it boring or overly structured. For some, the thought of sleeping in an unheated mountain hut in the Himalayas sounds like a dream come true, while for others, it sounds like the seventh circle of hell. Easy and difficult travel each have their merits. We've discovered that we like a mix of both, but it's okay to prefer one over the other!
With less than two months of our grand adventure to go, we decided to scratch our itch for difficult travel one last time. Morocco seemed like a natural choice. It's a country we've both been curious about for some time, with its artisan traditions and intriguing mix of cultures. When else would we be so geographically close with weeks ahead of us to fill as we pleased? The decision was easy. It was time to visit a whole new continent and trade Bavarian lager for Moroccan mint tea. 
Until next time, auf wiedersehen from Germany.