Hong Kong: An Urban Paradise
The continuous clicking sound; it's at every streetlight and on escalators that seem to move faster here than anywhere else. It is one of the first things you notice in Hong Kong. To me, it's synonymous with what Hong Kong is: continual pace and movement. Spending four nights here was enough to understand that Hong Kong does not slow down. You either keep up, or you get in its way.We really had no idea what to expect coming here. When you think 'Hong Kong', you visualize intense crowds and a condensed landscape of an unimaginable number of skyscrapers. Both visualizations remain true. More than seven million people are crammed into an area of 400 square miles. More than a third of the world's hundred tallest residential buildings are in Hong Kong, and the city has more residents living above the 14th floor than anywhere else on earth, making it the world's most vertical metropolis.
At the same time, despite its intense density, the city has a very relaxed vibe and can be surprisingly quiet. This is no more true than in Kowloon, where most of the city's residents live.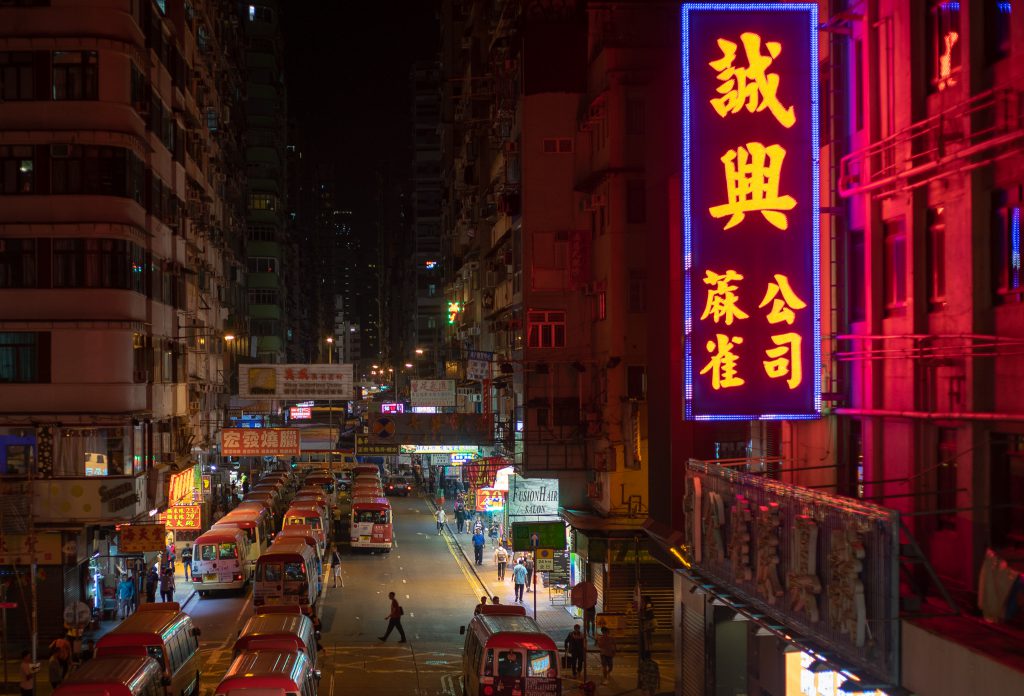 We stayed in Kowloon in the Tai Kok Sui neighborhood about a 15 minute walk from Olympic station. The first thing you notice in this part of town is the working class community. A quick walk down any of the streets presents what you see on most every neighborhood block in Kowloon: open air shops next to metal fabricators and welders; bakers next to dim sum establishments next to cell phone repair kiosks…and the list goes on. This is daily life as you know it in Kowloon; everything happens right out on the street.
After trying to figure out where the water droplets dripping on our heads were coming from on our first day of exploring, we made our way across the never-ending busy intersections and crosswalks to a casual dim sum restaurant for brunch and tea.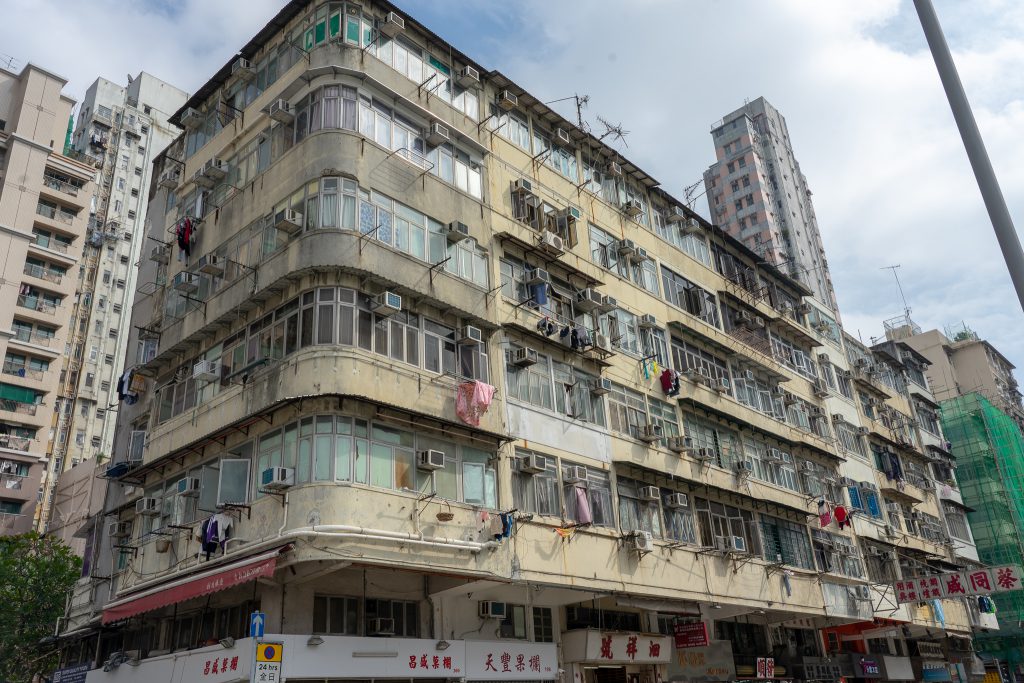 'Dim sum' in Cantonese literally stands for 'touch the heart' and is associated with the Cantonese phrase yum cha which means 'to drink tea.' It is the quintessential Hong Kong breakfast. It is also where we experienced one of our absolute favorite dishes that we will dream about for years to come: the sweet bun filled with BBQ pork from Tim Ho Wan restaurant (a 1 Michelin-star establishment). We ate breakfast here for less than $10 and it was almost more food than we could handle. Over the next few days, we would try other dim sum establishments for breakfast, lunch, and dinner, each accompanied by unlimited complimentary tea and different assortments of steamed and baked dim sum.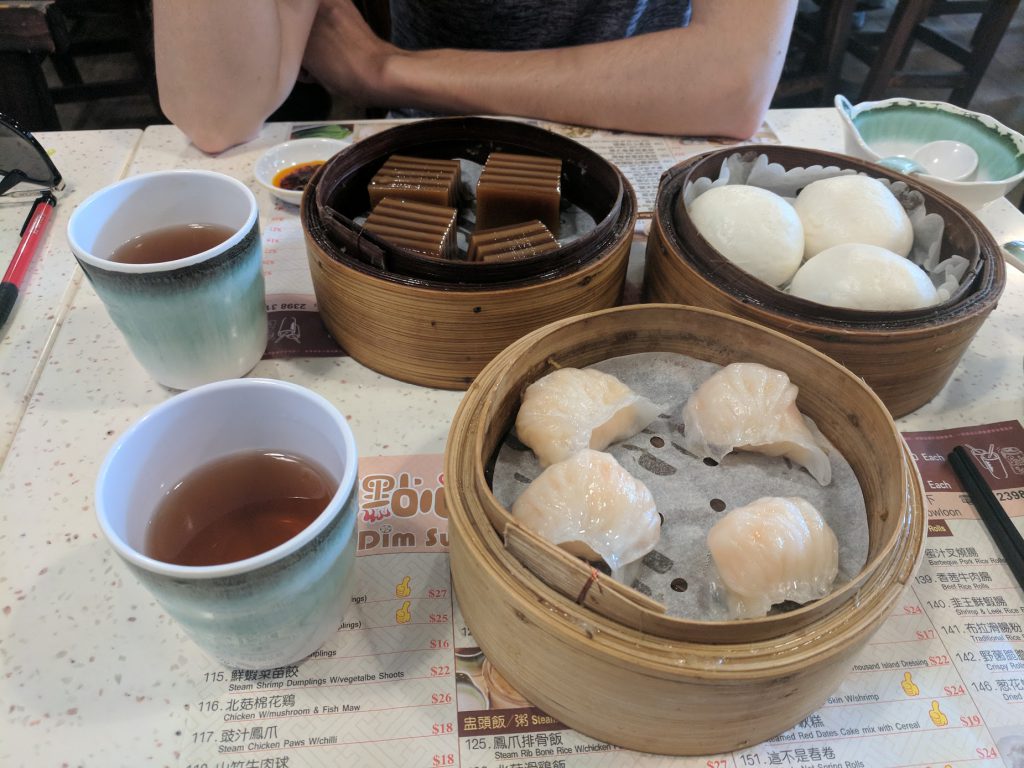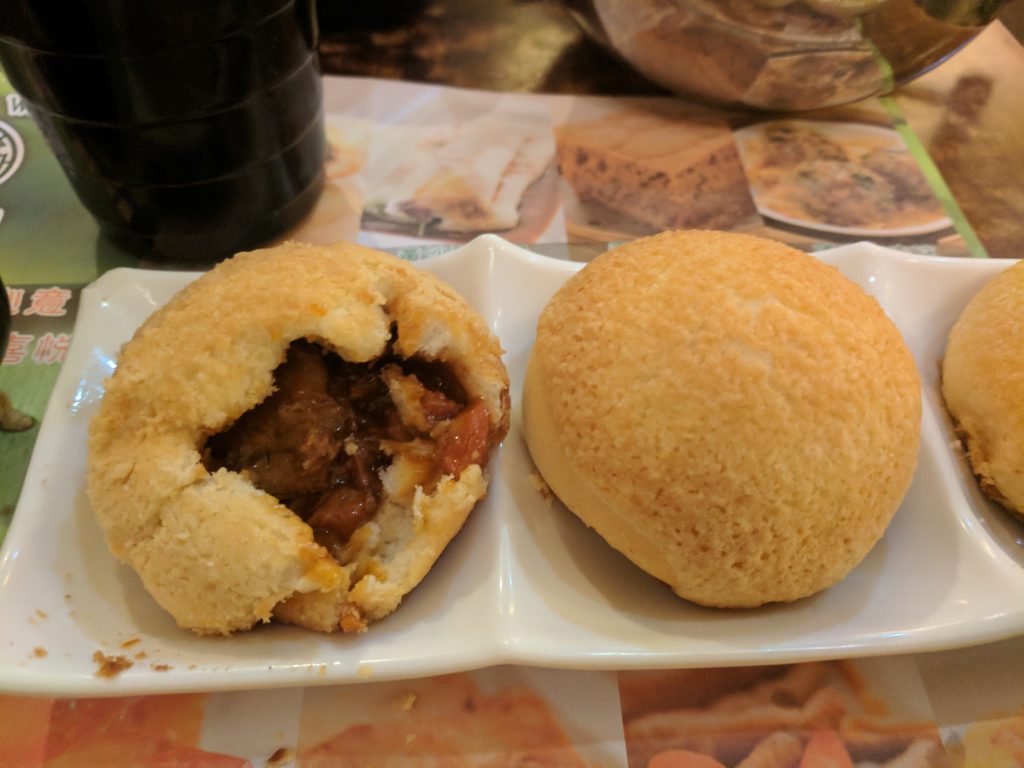 Our location allowed for convenient walking through Hong Kong's best markets: the ladies market and the Temple Street night market. Markets such as these and the massive open air market in the Un Chau neighborhood are famous for a reason. You can literally buy anything from electronics to knockoff sunglasses to extra expensive persimmon and many other exotic items from the far east. Strolling through these places was an unbelievable experience.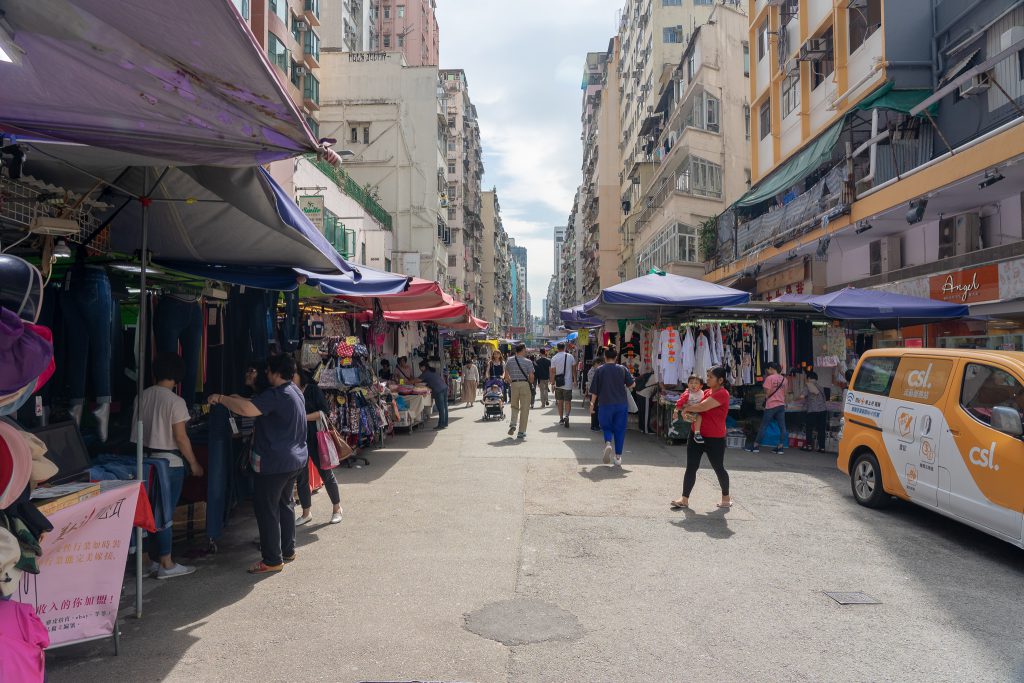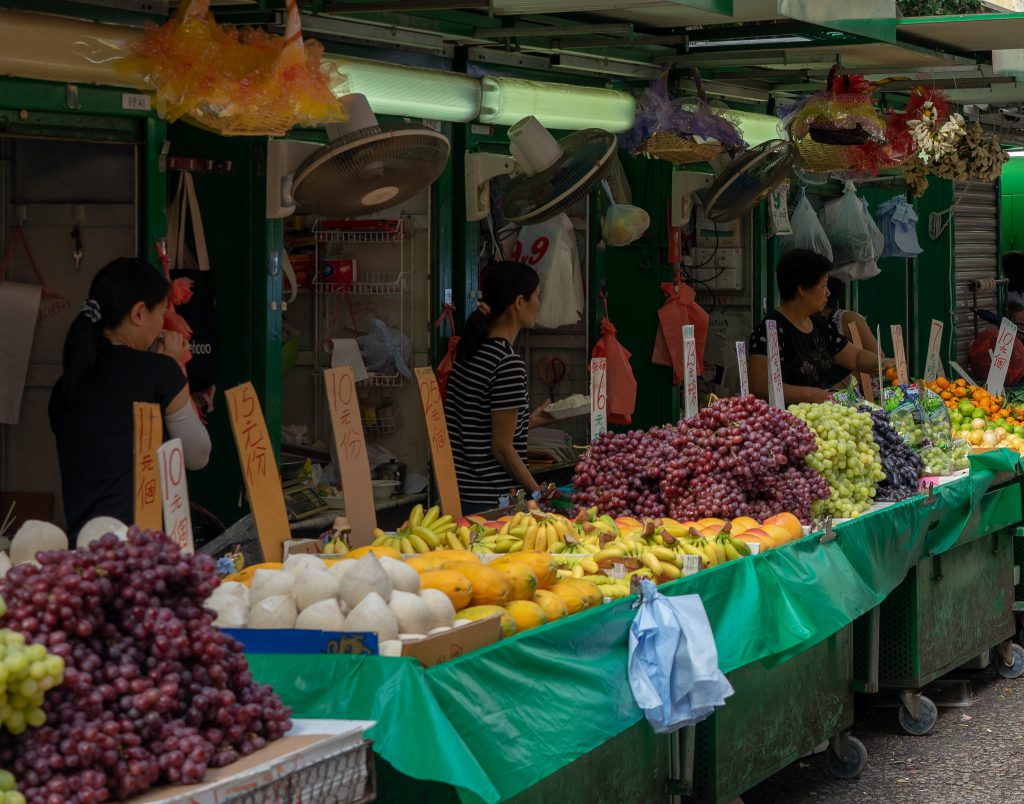 By our second and third days in Hong Kong, we had experienced more quintessential Hong Kong tourist activities. From taking the Star Ferry from Kowloon to Hong Kong Island that has been continuously running and hardly unchanged since 1888, to riding the double decker British-designed Hong Kong trams, to hiking up the original Old Peak Road to reach the Victoria Peak summit, we quickly discovered this is a city where you can stay busy and do many unique things all close together. The city's confined density and excellent public transportation allow for easy exploration of all the most interesting neighborhoods in a short period of time.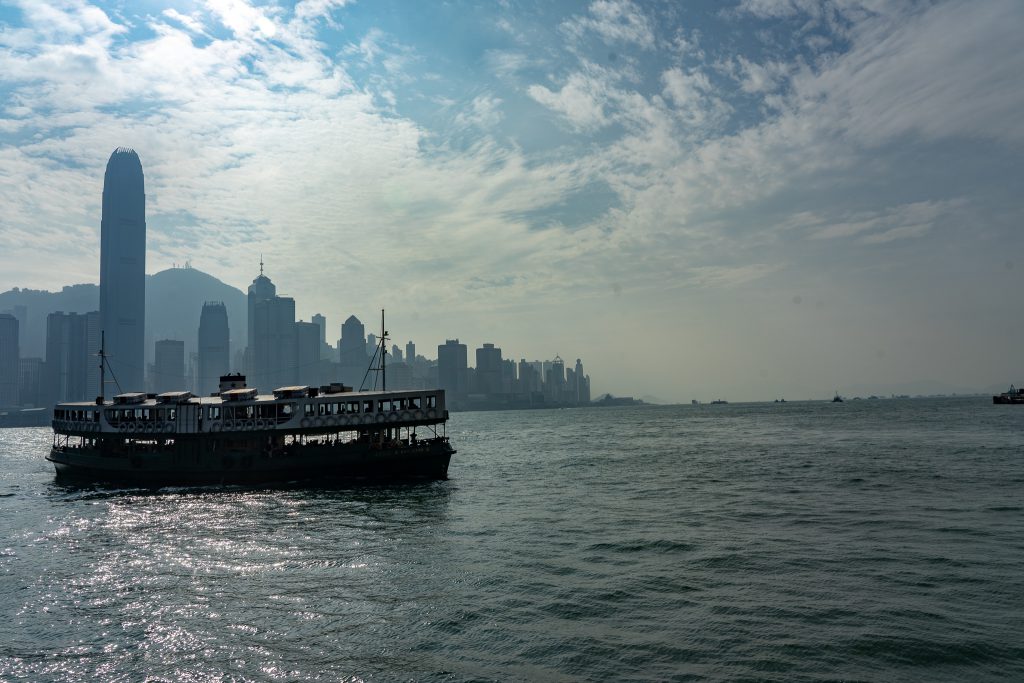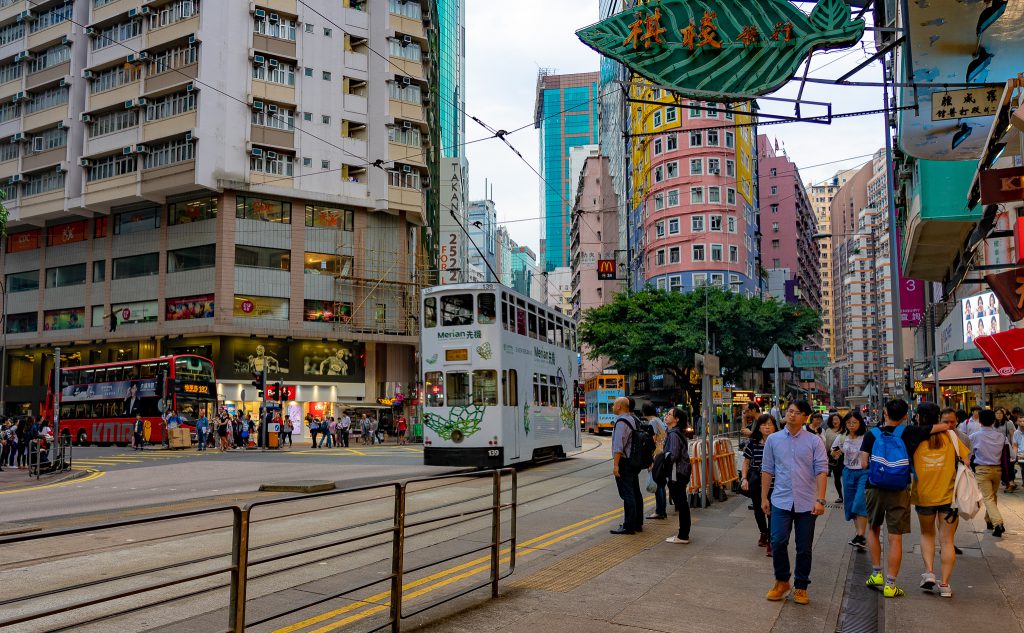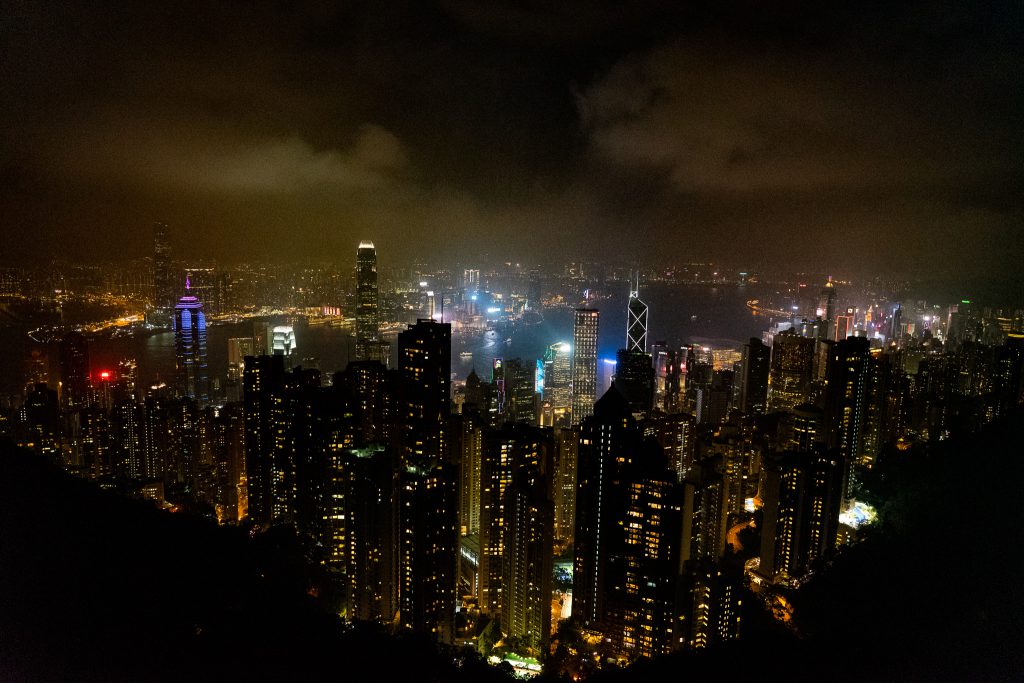 Our Hong Kong Island experience mostly consisted of enjoying the nightlife, pubs, and food! If Kowloon is where the soul of Hong Kong lies, Hong Kong Island is where it works hard and parties harder, specifically in the Lan Kwai Fong neighborhood, which is situated on a steep hill. Lan Kwai Fong, as well as Hong Kong's Soho neighborhood, are where we got to experience the ex-pat scene in Hong Kong. Many British residents and other westerners gravitate to these hillside neighborhoods for happy hour and beyond. We enjoyed fine pints of Hong Kong ale at a truly authentic British pub, and ate Peking duck sliders from a trendy Cantonese eatery. We also were lucky enough to take part in a Japanese night festival here, which included a performance by an all-female Japanese punk band sporting kimonos. Asia is pretty cool, right?
Our last day in Hong Kong consisted of grabbing pineapple bread to go from a baker in Kowloon (a Hong Kong must!), drinking iced lattes, and enjoying the sights and sounds of weekend activities from the bleachers of a local neighborhood park. This was one of the more personal experiences for me of our trip so far. As we watched a traditional Cantonese dance performance and heard different languages spoken all around us, sitting next to people from all over the world but all residents of Hong Kong, I realized what makes Hong Kong so great is what makes any place great–its people. After we departed the park, we walked back to our hotel, of course encountering numerous street crossings with the constant click, a sign to keep moving.