Belgrade and Timișoara: A Week in the Heart of Eastern Europe
Belgrade is one of the oldest cities in Europe, but you wouldn't know it at first sight. When we arrived at the bus station after a seven hour journey from Sarajevo, what immediately stood out was the newness of our surroundings. Though Belgrade has plenty of lovely historic neighborhoods, there's construction taking place on seemingly every street corner, from road improvements to the building of modern high rises. The capital of Serbia has been involved in so much conflict over the course of its long history that the entire city has been destroyed and rebuilt some 40 times. Today, some of the oldest architecture dates to just 200 years ago.Our first activity in Belgrade (after we spent the good part of an hour exclaiming about the cuteness of some kittens playing behind our apartment) was paying a visit to Saint Sava. One of the largest Orthodox churches in the world, construction began in 1935, but remains unfinished today due to disruptions that occurred in the twentieth century, from World War II to political issues. The incomplete church was still impressive, and its crypt, covered with golden frescoes, was absolutely spectacular.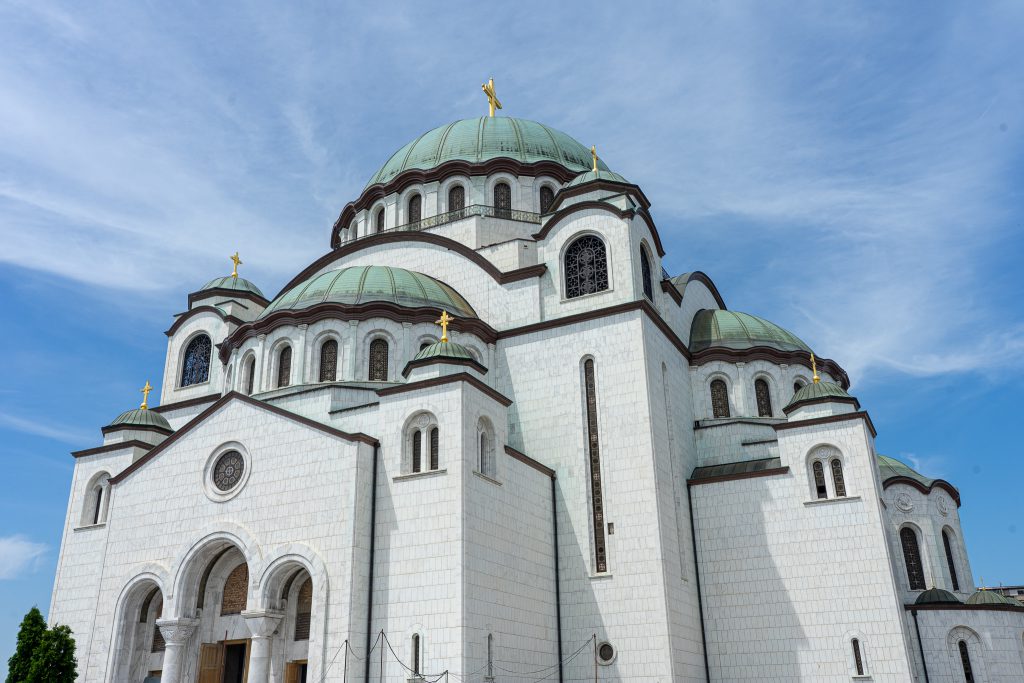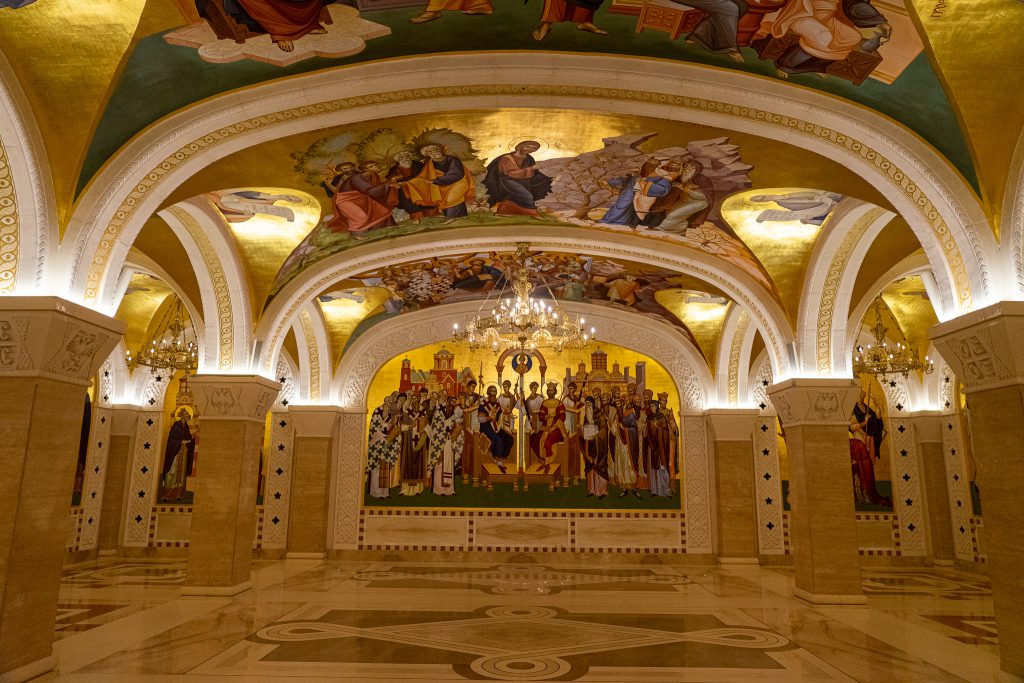 After we left the church, we walked to the Nikola Tesla Museum. Tesla was born in present-day Croatia to Serbian parents, and although he spent much of his life in the United States, his Serbian heritage is a huge point of pride. Belgrade's airport is even named Nikola Tesla International. The museum covered his upbringing and early life before transitioning to the highlights of his career, including his years-long professional battle with Thomas Edison. It's impossible not to be fascinated by Tesla's contributions to engineering, science, and human civilization in general. He was truly a man ahead of his time when it comes to his philosophies about technology. One of his most famous quotes is eerily prophetic:
"We are living in an age of unprecedented technical achievements leading to a more and more complete mastery of the forces of nature, and annihilation of time and space. But this development, while contributing to our comfort, convenience, and safety of existence, is not in the direction of true culture and enlightenment. On the contrary, it is destructive of ideals…The real cause for the fall of nations is the inability of mankind to solve social, moral, and spiritual problems."
Sounds like it could have been uttered yesterday rather than 100 years ago, right?
Belgrade was full of surprises. It's more westernized than we anticipated and almost has a Spanish or Italian vibe with its wide pedestrian avenues and outdoor cafes. It's completely different from Sarajevo, which has more of an east-meets-west flavor. We weren't quite sure what to expect in Serbia, especially when we got an email from the U.S. State Department warning American citizens to stay away from the U.S. embassy in Belgrade for a few days. Some planned protests in front of the building were predicted to turn violent and involve the use of rocket flares. Our country recognizes the independence of Kosovo, a territory that used to be part of Serbia, and this has created strong anti-U.S. sentiments in the Serbian government, some of which have trickled down to regular citizens.
This didn't cause issues for us, though. One curious restaurant owner in Belgrade inquired where we were from, and when we replied the U.S., he treated us just like every other customer–with courtesy and warmth. We've found everywhere we've gone that the vast majority of people are friendly and welcoming regardless of which country you hail from (even if your countries supposedly "don't like each other.") Truth be told, when people find out we're American, the first question they usually ask is what we think of Trump. (Ugh.)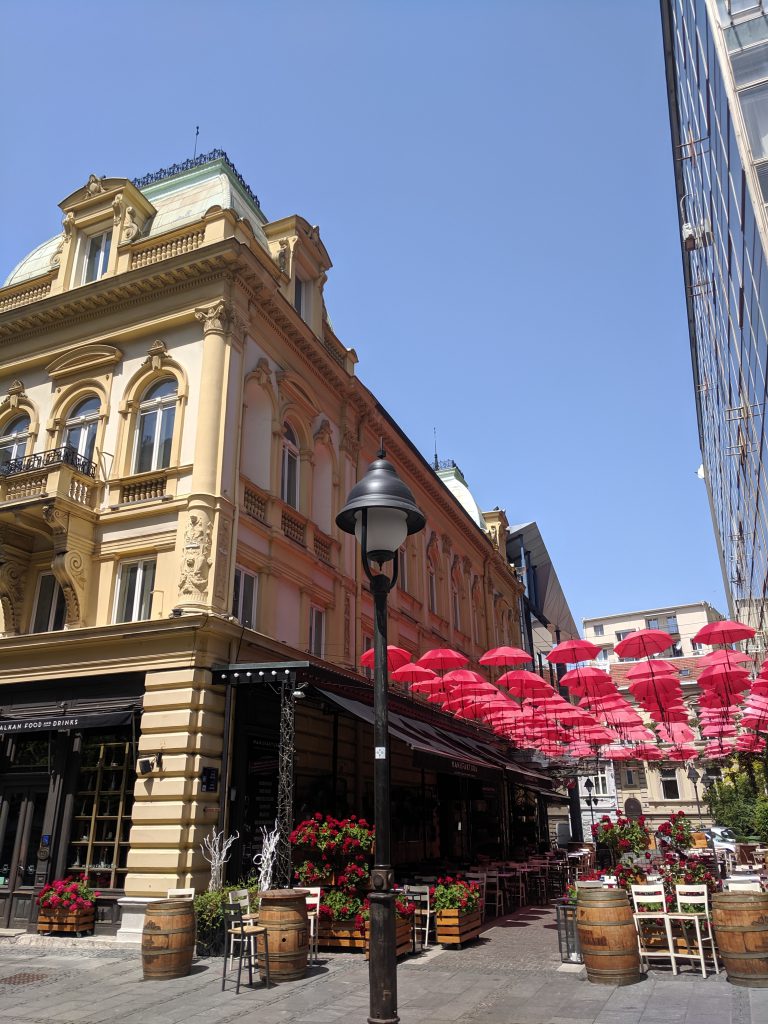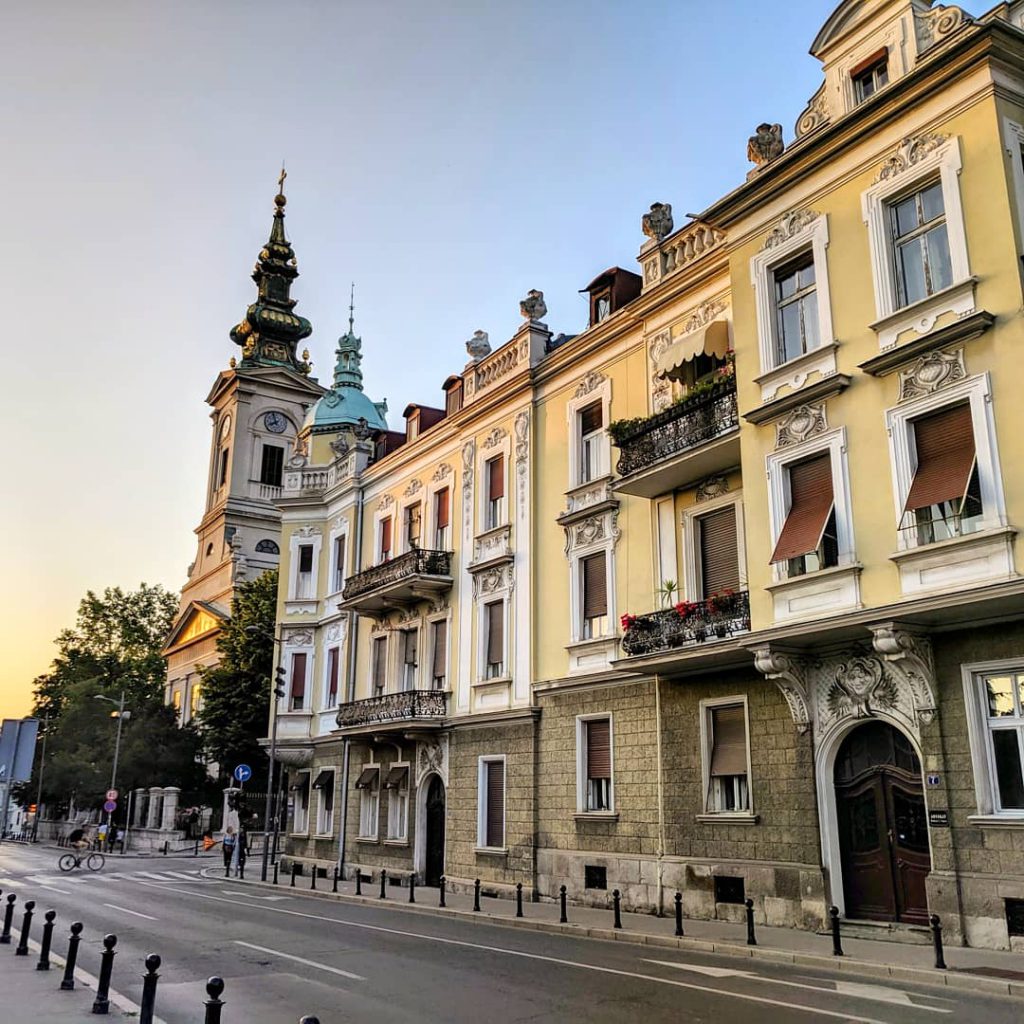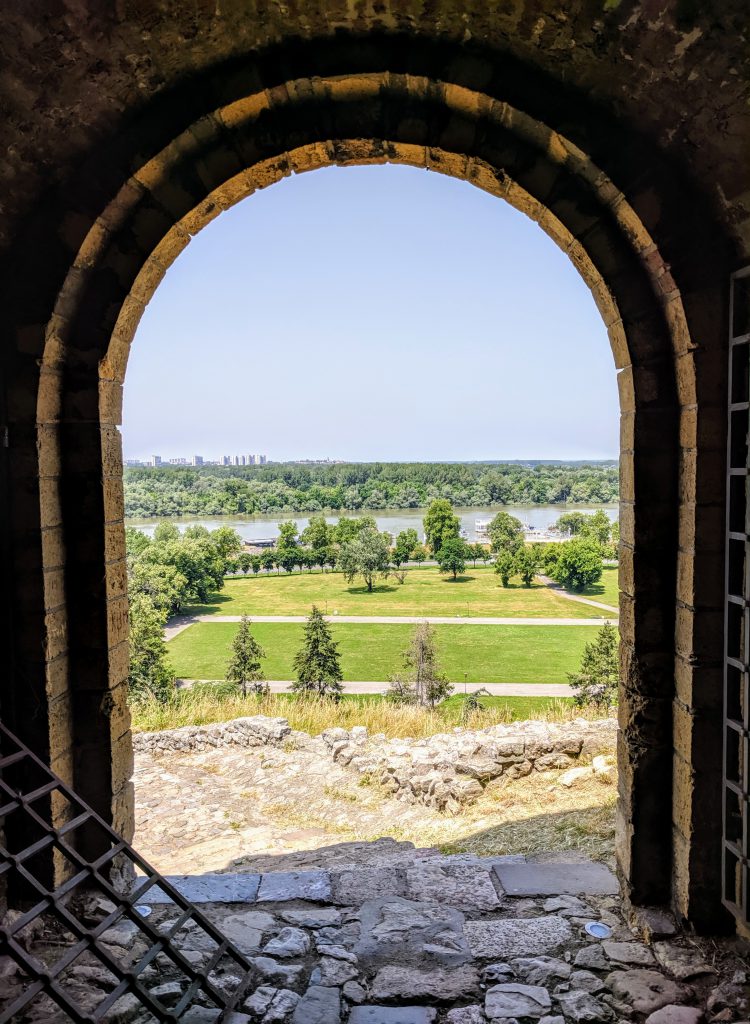 After a quick three days in Belgrade, we traveled to the small city of Timișoara in western Romania. I've been curious about Romania for years; the country's castles and mountains have always intrigued me. My Italian-American grandfather, a master storyteller, used to spin atmospheric bedtime stories about kings and vampires who lived in the Carpathian mountains. I remember gathering around him with my sister and cousins when we were little, listening to his tales with wide eyes.
Because there are currently no trains running between Serbia and Romania thanks to a dispute between the countries' rail operators, our only options to get there were by private taxi or shared mini-van. Being budget-minded travelers, we opted for the less expensive van. Our driver was completely nuts, erratically swerving in and out of traffic and chain-smoking cigarette after cigarette, but ultimately we arrived in one piece! We did sweat for a few minutes departing Serbia when the border agent became convinced that the bearded man in Mike's passport photo was definitely not the facial hair-free guy standing in front of her. We were worried we wouldn't be allowed to continue to Romania, but luckily a kind Serbian girl in our van stepped in to help us. The border official begrudgingly let us cross and the van ride with our psycho chauffeur continued. Thank goodness for friendly fellow travelers!
We fell in love with Timișoara at first sight. The city has been nicknamed "Little Vienna" for its beautiful Austro-Hungarian architecture, cobblestone squares, and broad pedestrian streets lined with cafe tables. Although it's Romania's fourth-biggest city, it is still quite small with a population under 400,000. It's a university town that's undoubtedly more happening when classes are in session, but we enjoyed the calm vibe (we visited at the start of summer when most students had already gone home.) After the buzz of the much bigger cities of Sarajevo and Belgrade, it was a perfect spot to unwind for a few days. We enjoyed long strolls around town admiring the charming old buildings, intermittently stopping at cafes for drinks and sausage platters (Romania is another country that reveres meat), all the while being surprised at the low prices. Romania is very affordable; a dinner for two with drinks costs only about $12. Although we loved everything we ate, our favorite dish was pleskavita, a thin hamburger wrapped in pita bread.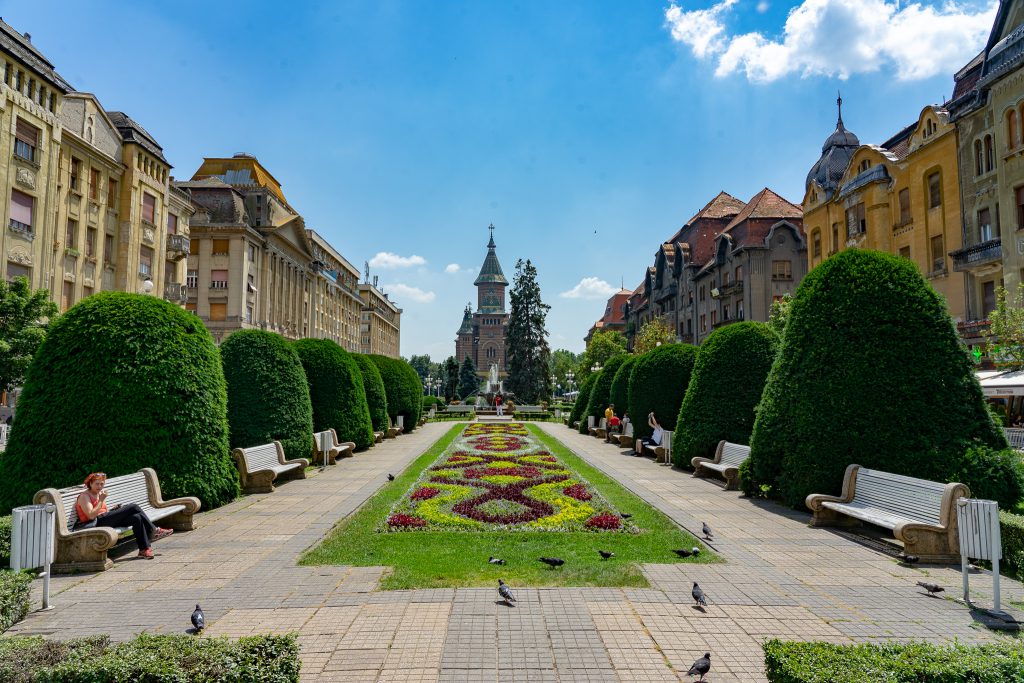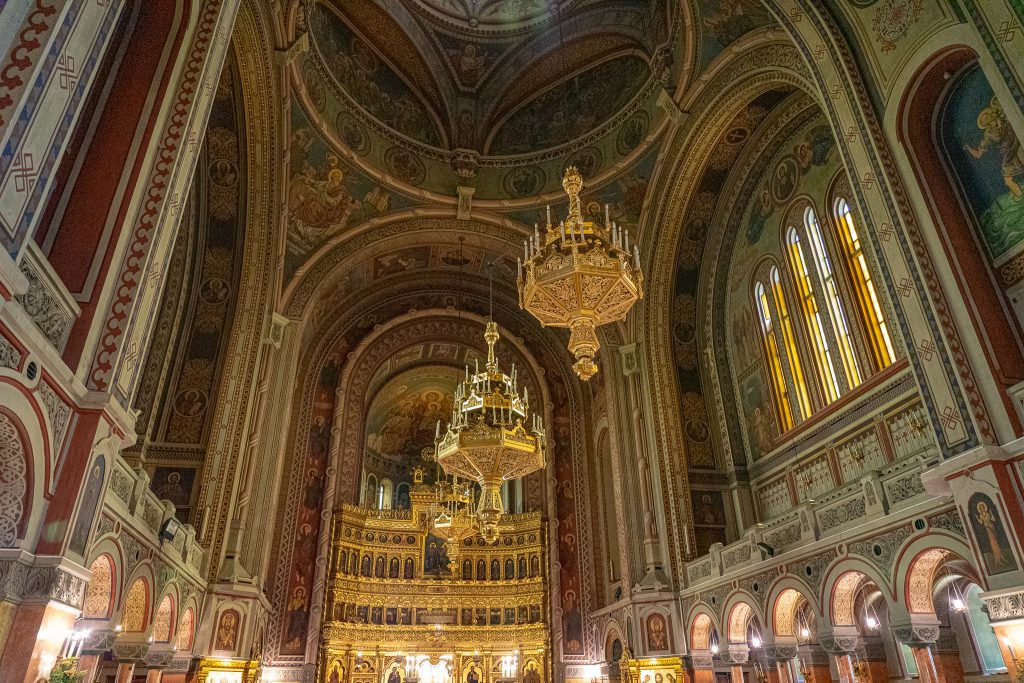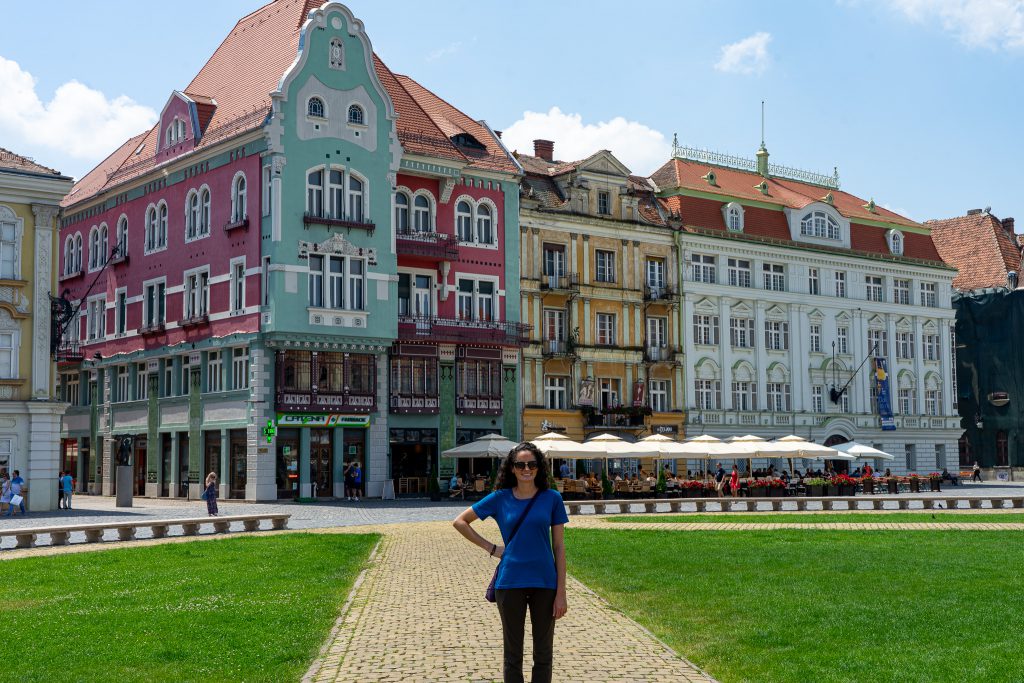 Timișoara holds art in high regard. On two separate evenings, we watched outdoor theater performances, aerial dance troupes performing in harnesses about 75 feet in the air (aided by a crane), all the while accompanied by live singers and musicians. They were by far the coolest free public art shows we've ever seen.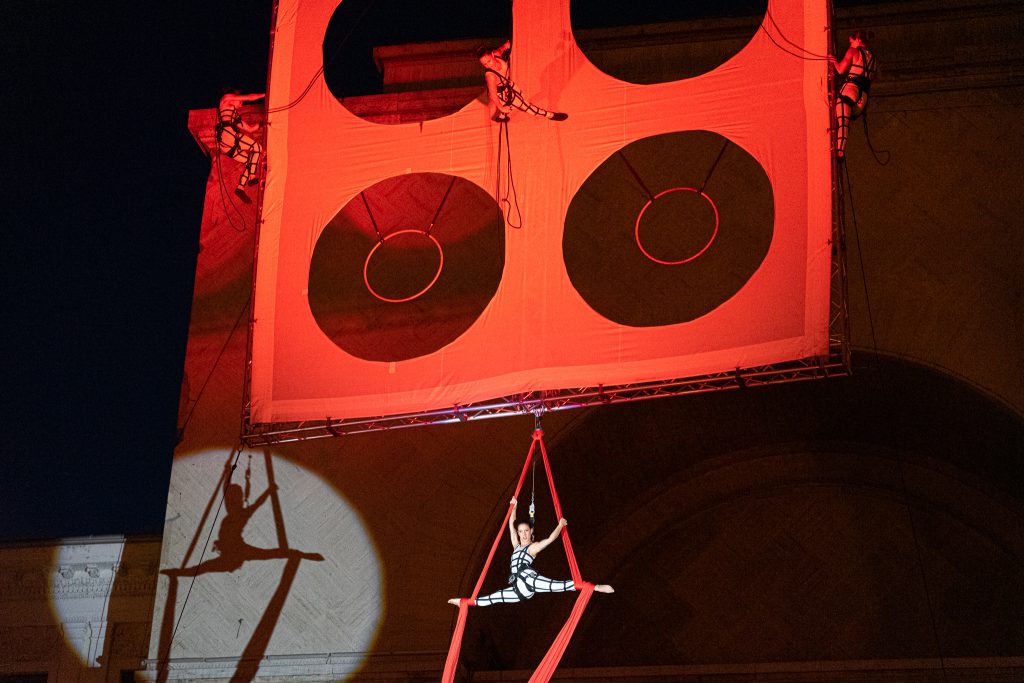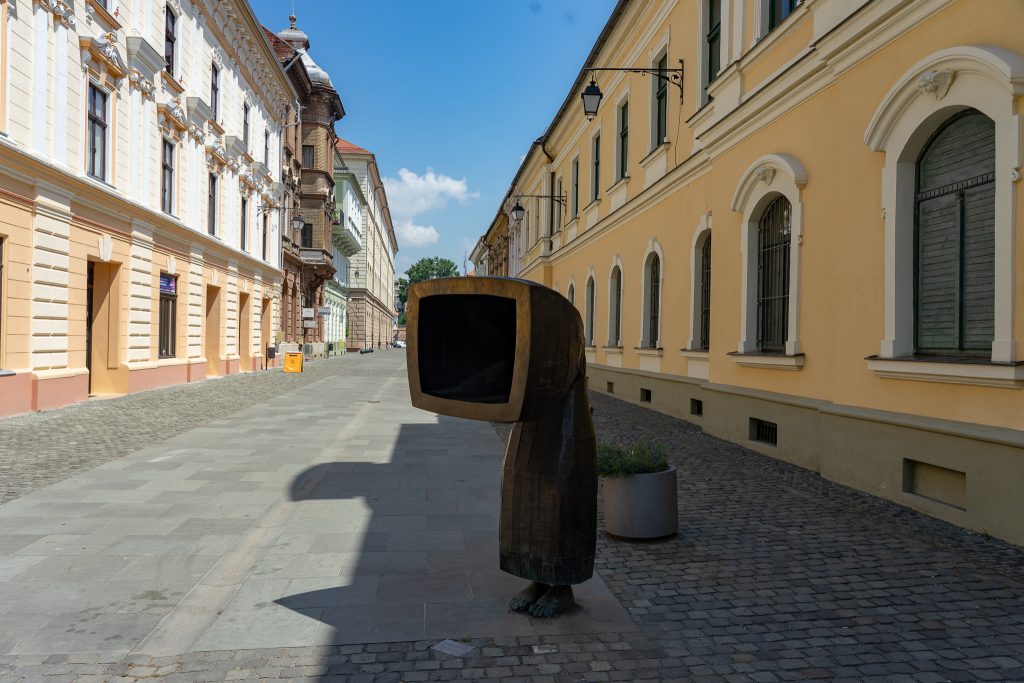 But our favorite part of Timișoara was the apartment we rented. Located on Unirii Square, considered the most picturesque location in the city, our spot was an ideal perch for people watching. In the evenings, we loved sipping drinks on our balcony while listening to musicians playing for the cafe diners below us. The sound of the music and the sight of the illuminated historic buildings of the square combined to create such a quintessentially European atmosphere that it felt like we were on a movie set. Sometimes the best parts of travel aren't epic adventures or once in a lifetime experiences–they're just quiet moments where you're savoring a glass of wine, a cool evening breeze blowing on your face, while the soft strums of violin chords float in the air.
Until next time, la revedere from Romania.